Where to find a good story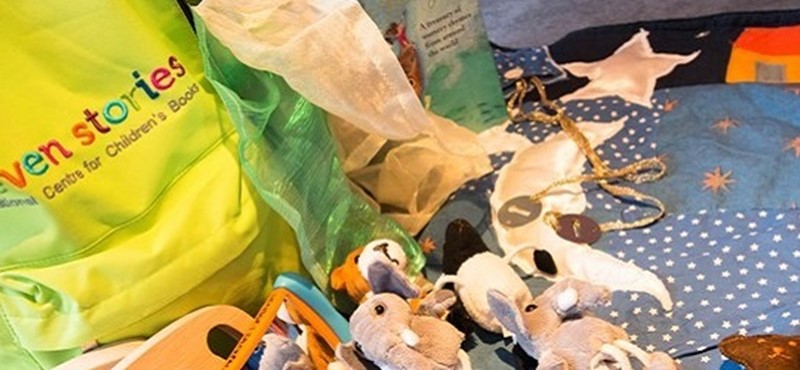 Nothing quite beats a good story! To celebrate National Storytelling Week, we're sharing some of our favourite disabled access reviews and listings for bookshops, libraries, storytelling centres and more around the UK. The access is so good, that all these reviews have a happy ending!
Barter Books, Alnwick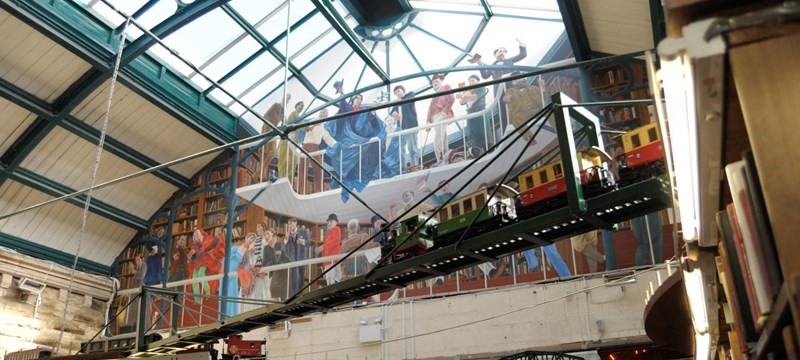 This magical second hand book shop is a former railway station stacked with stories, books and quirks. It's cosy in winter with open fires and the Station Buffet, and a model railway travels along the book columns overhead! Reviewers tell us good things about accessibility in this imaginative shop:
"A conversion of an old historic train station into a beautifully constructed second hand book shop. A place that captures those historical experiences to add extra character with a superb station buffet with great food. All one level, very spacious environment." Read review >>
Seven Stories, Newcastle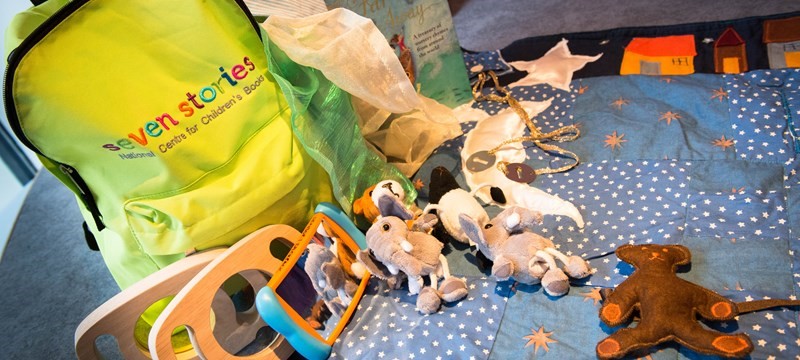 A lively, colourful and creative storytelling centre, Seven Stories always has imaginative ideas to entertain children in Newcastle! One of our favourite features is their sensory backpacks, but reviewers tell us about even more fun examples of good disabled access at Seven Stories:
"Absolutely beautiful place. Me and my autistic son came for the 9am early session and it was our first time at Seven Stories. The story session was out of this world, I never knew it was so interactive, Jack loved it…bubbles, water, snow, wind, sand, so may lovely sensory activities involved in the story." Read review >>
The Roald Dahl Museum and Story Centre, Great Missenden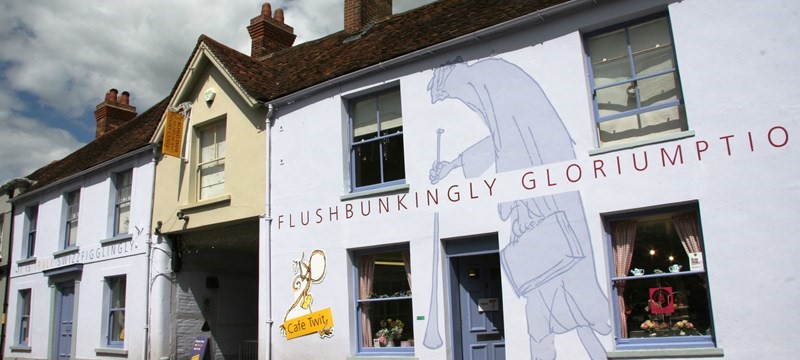 If you love all things Roald Dahl and have a 6 to 12 year old to entertain, then you might want to visit this charming story centre in Great Missenden! There are three interactive galleries, plus workshops and storytelling sessions to get involved in. The centre is listed on Euan's Guide saying:
"At the Roald Dahl Museum and Story Centre we welcome all visitors and aim to do everything we can to make sure every visitor has a buzzwangling time. The Museum and Shop are all fully wheelchair accessible, as we are a step-free site." Read more >>
Orkney Library & Archive, Kirwall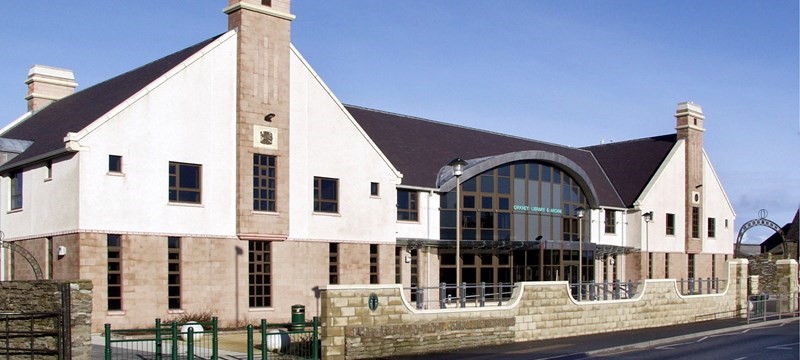 An island library with a massive online following, Orkney Library and Archive is a fun place to borrow books from! If your interests extend beyond reading, they even have a Yap and Yarn library knitting group in winter. Named Library of the Year 2015, Orkney Library is listed on Euan's Guide saying it is a:
"Busy public library for Orkney, fully accessible for all. Ramps to front door; passenger lift to first floor; two disabled parking spaces at front of building." Find out more >>
Elvis Shakespeare, Edinburgh
Selling not only books, but records too, Elvis Shakespeare are "purveyors of fine literature and music" based on Leith Walk in Edinburgh. Sometimes, you'll even spot live musicians jamming by the front door! One reviewer calls it a "music and bookshop with ramp access", and wrote:
"Very good selection of second hand books and music. Friendly and helpful staff. Has a step to get in, but they have a ramp, ask staff for assistance." Read review >>
Scottish Storytelling Centre, Edinburgh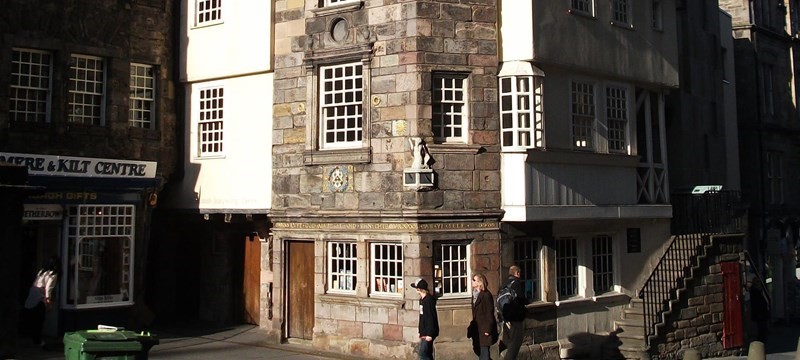 Perched on Edinburgh's Royal Mile, the Scottish Storytelling Centre is a hub for arts, live storytelling, family events and workshops. They also have their own garden where assistance dogs can be exercised during your visit! One visitor reviewed the centre saying:
"There were no stairs and entrance was easily accessible for wheelchairs, although the doors were not automatic. The venue itself was very spacious and could fit several wheelchairs. The storytelling was enjoyable, and the stories and songs were very good." Read review >>
Foyles Bookshop, London
The flagship Foyles bookshop at Charing Cross has over 200,000 books to browse…on four miles of shelves! So, if you enjoy discovering new titles to read, this might be the shop for you. One reviewer loved visiting, and wrote:
"Fantastic lifts in the shop, fast, spacious, plenty of them. A joy to use. Extremely easy to navigate around the shop, though there are some fairly tight gaps which can be negotiated in even a wide wheelchair, if you take care." Read review >>
David's Bookshop & David's Music, Letchworth Garden City
Described as an "accessible gem at heart of the local community" by one reviewer, David's Bookshop and Music has over 50,000 titles and boasts "a wide range of maps". If you fancy a slice of cake beforehand, the shop has its own café with homemade treats!
"It's the hub of the Letchworth community and has made an effort to make its premises accessible to everyone. Once inside, the ground floor is extensive, with the vast majority of the books easily accessible from a wheelchair. The music/film store and café are on a slightly lower level, but there is a gently sloping ramp which makes it easy to move between these areas." Read review >>
Where do you go to find a good story?
Send us reviews of your favourite accessible bookshops and libraries! Write a review >>
You might also enjoy:
Our favourite accessible museum exhibits!
Fun family days out with disabled access