Southampton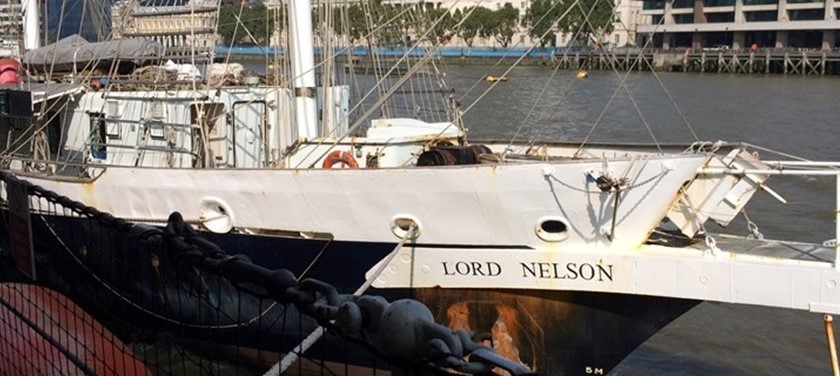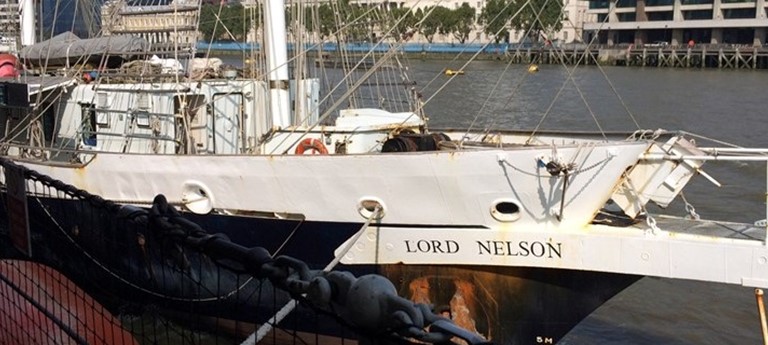 Sitting on an impressive peninsula on the south coast of England, Southampton is a city of maritime importance and is home to some of the world's largest cruise ships. As well as its impressive sea culture, Southampton also played an important role in the development of aviation technology. The Spitfire was designed and crafted here and is celebrated in the city's transport museums.
With Southampton hosting a Sailing Week in May, numerous live music events throughout summer, and an impressive West Quay shopping centre, there's never a dull moment in this city by the sea. So, what are you waiting for? Get exploring!
We've rounded up some of the best recommendations from local and visiting disabled people of some great places to visit in Southampton with good disabled access.
Where to stay
In the city centre sits the Jury's Inn Southampton, a hotel with a in house bar and restaurant. The hotel has a 4★ rating and offers a buffet style breakfast. It features wet rooms with walk in showers, accessible toilets and automatic doors. One guest said: "The bedroom area was spacious, with a double bed, desk, chair, wardrobe space and flat screen TV. The bed was comfortable but firm which made transfers easy for me".
Another great hotel to consider if you are on a budget is Hotel ibis Budget. The hotel offers 24-hour free Wi-Fi, automatic doors and lifts as well as disabled parking right outside the hotel entrance. The bathrooms are "nice and large", and one guest said "The staff were lovely and spoke to when they could, even for a budget hotel when I asked for extra pillows and how many I needed and what I needed them for receptionist went to find the thickest pillows they could for me".
Located out of town, cricket fans or those looking for a bit of rest and relaxation might like to consider staying the Hilton at the Ageas Bowl, a luxurious hotel that features a golf course, spa and restaurant. It offers great views right in the heart of Hampshire. A guest gave it a 5★ rating and described the hotel as: "the best room I have stayed in. Plenty of room and the bathroom/wet room was excellent and well thought out." The hotel also has "plenty of lifts and restaurants were all easily accessible."
Get some zzz's to the sound of the sea at the iconic Grand Harbour Hotel. It sits beautifully on the banks of the Southampton waterfront. The hotel has a 3.2★ rating on Euan's Guide and, not surprising given its location, it seems to be a popular stop over before embarking on a cruise.
If being by the sea isn't for you then why not book into The Bartley Lodge Hotel in Cadnam, just a 20 minute drive from Southampton's city centre. This picturesque hotel sits in the New Forest National Park surrounded by the gorgeous Southern English countryside. One reviewer gave this hotel a whopping 4.5★. "The accessible rooms are on the ground floor and equipped with spacious wet room. Dining rooms are fully accessible - there's a long ramped passageway from reception to lounge/dining room. Beautiful, grand setting. Clear online booking system, which clearly identifies accessible rooms and what they include."
Why not take some time to relax Revitalise Netley Waterside House? Netley Waterside House offers respite holidays for disabled adults and their carers. With trips available to shopping centres or museums, a range of live entertainment and activities going onsite there is always something to do. It has been rated 5★ on Euan's Guide and one guest said: "Due to her disability my Mum has been unable to use a bath for 15 years, but thanks to the incredible "Parker Bath", she was able to enjoy a long soak with bubble jets. Waterside house is in a beautiful location, with stunning views of the water. A lot of thought has gone into providing the best possible experience".
Feeling peckish?
If all the fresh, sea air has built up your appetite why not head to the countryside for a bite to eat? Just North of Southampton, in South Downs National Park sits The Bugle Inn. This contemporary Gastro-Pub has been rated 5★ by one reviewer! The guest who uses a powerchair said it had, "great food and service in an interesting and easily accessible venue. Ramped entrance to dining area and wheelchair-friendly tables. Locally-sourced food. Excellent beers and wine list. Good value." It seems they can't fault the place, so why not pop along and see for yourself? If you do, you could write a review here >>
One cosy pub with a weird and wonderful name situated between Southampton and New Forest in the town of Totton is The Old Farmhouse Hungry Horse. It's been given 4.5★ by one reviewer describing it as a "busy family pub. Wheelchair ramp to the left hand side. Busy inside but plenty of ramps to access all areas." There are two accessible parking bays and a "large toilet meaning you can manoeuvre easily in your wheelchair". The food has been described as "good value for money and very nice". Lovely!
How about this lovely café, The Lookout, situated near the Lepe Country Park. The café has a sea shore view and was rated 5★ by a guest who said: "we had a really nice visit to the cafe, watching the boats through the enormous windows". The guest also mentioned the café's ample accessible parking spaces and "From the car park there is a ramp with a not particularly steep incline that wraps around the building to an electrically powered door, which opens as you get there. It's all pretty obvious, and the signage is good". The nearby park is also easy to access from the café, for a perfect day out!
Aquatic Adventure
Southampton has a major port which sees a number of cruise ships come and go. Take a look at these cruise options that have already been reviewed on Euan's Guide:
The Queen Mary 2 is a passenger liner that sets sail from Southampton. They've been given an outstanding 5★ review by one guest, who tells us that "thanks to Cunard I have, in my wheelchair, touched The Great Wall of China and enjoyed Carmen at Sydney Opera House." What an exciting getaway! The guest described the cruise liners as having "level surfaces, lifts and helpful crew it is an excellent holiday. Since becoming disabled I have found Cunard Cruises ideal as the bathrooms in their dedicated disabled cabins are superb and put hotels to shame." A recent review said: "Overall I would say that staff and most of our fellow passengers did practically everything they could to minimise the challenges of caring for a companion in a wheelchair, often without being asked." So, if you've got itchy feet, and fancy seeing more of the world, this recommendation is worth exploring!
MV Britannia has a 4.5★ review on Euan's Guide, it is a cruise ship that leaves from Southampton and travels across Europe. One reviewer mentioned how the cruise ship offered much in the way of accessibility, it has ramped access to the ship with lefts onboard for full accessibility. There are accessible toilets onboard as well as spacious accessible cabins. There is hoist chair for one of the swimming pools onboard for those that want a swim. The guest also said that "at each port, apart from the ones where the port is right in the city centre, they laid on accessible shuttle buses to take you to a central drop off and pickup point throughout the day". Overall, the staff were: "OUTSTANDING!!".
Another cruise ship, Royal Caribbean International Cruises depart from Southampton and have a 4.2 ★ rating on Euan's Guide. They have accessible cabins which are spacious, with many disabled toilets onboard. One reviewer mentioned: "Access around the ship is very good. There are reserved seats and spaces for wheelchairs and companions".
If you want to stay closer to home and take a trip to the Isle of Wight while down on the South Coast then Red Funnel Ferries have been recommended by one reviewer with a glorious 4.5★ review. They said, "personally, I have found this is the best way to travel to the Isle Of Wight whether disabled or not. The ferries are far better than competitors and staff are really great."
For something a little different, Hovertravel is another great option, it departs from Portsmouth and it has received great reviews on Euan's Guide. It is the fastest Isle Of Wight ferry service and is the world's longest running and only commercial hovercraft operator in Europe. They offer ramp access and assistance to guests with sight or hearing impairments with their descriptive PA systems and digital screen terminals. All of their staff are trained to assist any guests with reduced mobility. One guest rated it 5★, staying: "We were very impressed however with Hover Travel. The team could not have been more welcoming or more positive".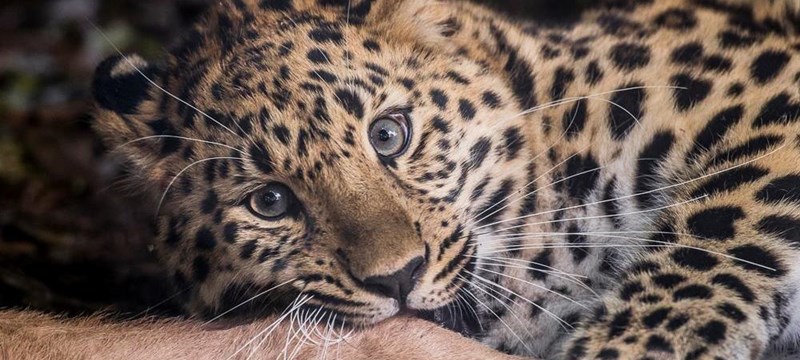 Awesome Activities
The modern WestQuay Shopping Centre has two glowing reviews on our site. One with 4★ and one with 5★! If you fancy some retail therapy this modern centre was reviewed by one visitor who said, "everything is accessible. Toilets, parking, shops all easy to navigate in a wheelchair." Toilets are "clean, wide, and plentiful" and parking is fantastic with "lots of well signed and monitored disabled bays.'" This guest loved her time in Southampton saying, "Southampton is a great place to visit and I will definitely be returning!"
Now, if you're more into sport than shops then St Mary's Stadium, Southampton Football Club is for you. We have a 4★ review on our site stating "probably the most accessible stadium I've been to." The reviewer said: "everything about St Mary's seems to have had disabled fans like myself thought about. From ease of access entry doors, more than enough disabled toilets (clean too). The club also can boast the highest number of wheelchairs 'seats' in the premier league well above the legal requirement. For myself (on sticks) there was just a few seats to negotiate to get to our seats, with ample leg room, 3 rows behind the Saints Dugout." This reviewer concluded saying it was "by far the best sports venue I've to in terms of access and staffing. Great active Disabled Supporters Association that's free to join and assist fans to attend games."
Marwell Zoo is a 20 minute drive from Southampton and is a fun day out for all the family. It's been reviewed with a fab 4.8 ★ rating. One reviewer said: "the whole site is very accessible with a few slopes so possible in Manual Chair but as the site is so large best with power chair. The viewing platforms above the animals are also wheelchair friendly allowing the wheelchair to get right above the large cats. Some of the enclosures have large glass windows allowing good visibility of the tigers for example. Main major plus is the 'Changing Places' toilet which is full size and full 'H' track hoist." It's also easy to get from one side of the park to the other with the zoo's internal road trains. This reviewer says that one has a compartment that can take a wheelchair. A recent reviewer commented: "It is the one place I know I can go and not worry about using a wheelchair."
If you're a thrill seeker one recommendation is for Paultons – Family Theme Park. It has four amazing 5★ reviews describing it as "very accessible!" and "a great day out!" A guest described the staff: "They couldn't do enough to make sure the whole park was accessible and that I could accompany my daughter on as many things as possible which was 98% of the rides." Toilets are described as "fabulous, clean, well signposted, roomy toilets". There are lots of parking bays right by the entrance too! A top tip: "Wheelchair users get into the park for free, and there is a queue assist pass available for those who have difficulty queuing."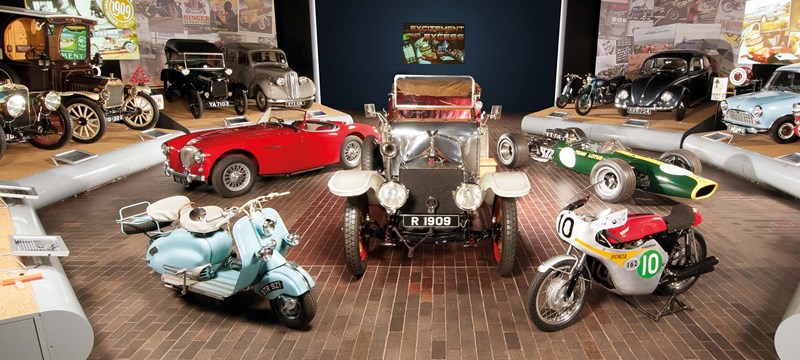 Beaulieu, one of the South's leading visitor attractions, with a stunning collection of over 250 vehicles from many eras is a wonderful step back in time for any motor enthusiast. Three reviewers have given this attraction 4.5★ ! "A packed day out, fantastic access. Free mobility scooter hire (there are wheelchairs too, all need advance booking at busy times) made this visit great." This wheelchair user wrote: "the restaurant is fully accessible, right down to an automatic door. Palace House is only partly accessible but they make up for this with a handheld DVD player that gives you a guided video tour. Staff throughout were amazing." There's plenty of blue badge parking nearby and various accessible loos across the site.
Have you been to Southampton?
So, with all of this to offer we don't think you'll be stuck for excitement in Southampton! If you do visit and come across somewhere new with great access, why not write a review here >>>
Last Updated – June 2020