Oxford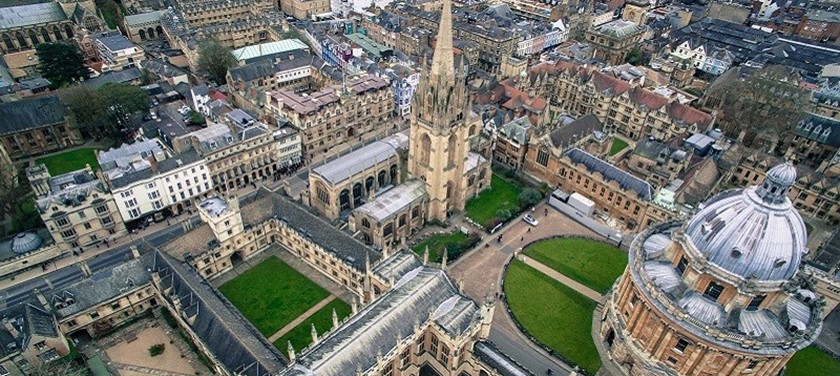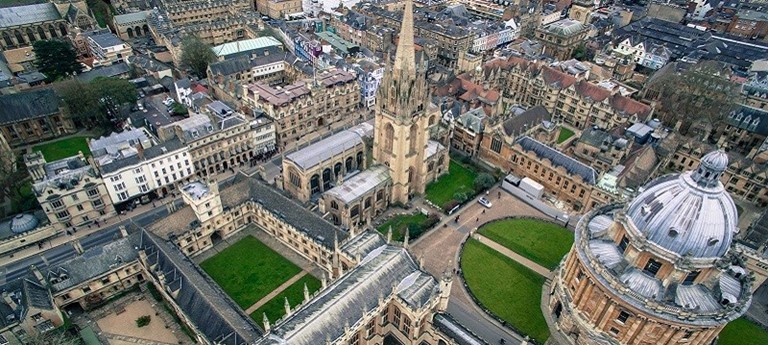 Basking in its fame as one of the world's top university cities, Oxford is a city for urban rambling and slow paced wandering beneath wistful spires and honey-coloured limestone. Despite its fairytale charm and studious vibe, there is a livelier pulse to the city beyond the college rooms stacked with books. Join the crowds on George Street for food and drink, or explore the backstreets to uncover taverns and pubs loved by locals!
Access and accommodation
Belmond Le Manoir Aux Quat'Saisons is a manor house hotel with 32 guest rooms each individually and tastefully designed for a luxurious edge. It captures the image of quintessential England with its lawns, flower beds and orchards; but don't forget to look out for the vegetable and herb gardens surrounding the hotel that supply the kitchen and cookery school on site.
"The disabled facilities in our room were fantastic, including a lift in the bath. Raymond Blanc's hotel is the ultimate in style, but he is not afraid to be disabled-friendly."
"I was very impressed by what I saw and experienced, and even more by the willingness of the owner and staff to listen to what disabled people really need, rather than employing the more usual 'tick-box' mentality. If you want an amazing and hassle free experience of luxury, I doubt you can do better than this."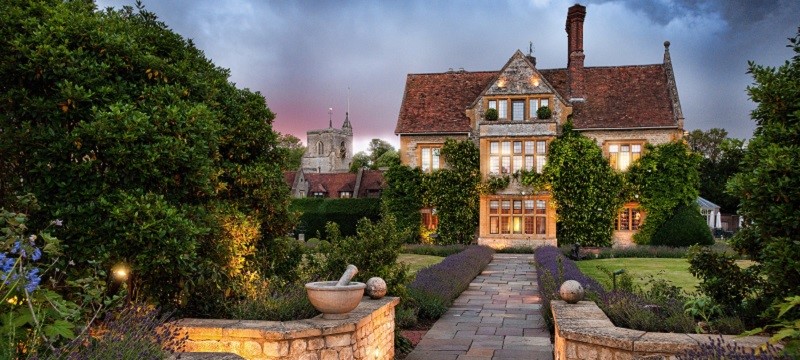 Abbey Guest House on the outskirts of town is a quiet, award-winning B&B that has an accessible bedroom with an en-suite wet room on the ground floor. They also have an induction loop for hearing impaired guests and large print formats of hotel information.
"Highly recommended for a family stay. The accessible family bedroom would actually sleep 6. Lift, accessible entrance, pictures available with menu, Braille signs around, lots of room in the family room, laminate floors in communal areas, wet room, all fabulous. We were able to enjoy a few hours of sunshine in the fully accessible garden too."
If you're a student visiting the campuses of Oxford University for an open day, Premier Inn at Oxford Business Park is close to the academic buildings and the famous Ashmolean Museum! It's a 'good value' hotel with 'roomy accessible bedrooms'.
Look up!
Glance upwards as you stroll about the city; there are countless gargoyles keeping a watchful eye over the colleges…
Pitt Rivers Museum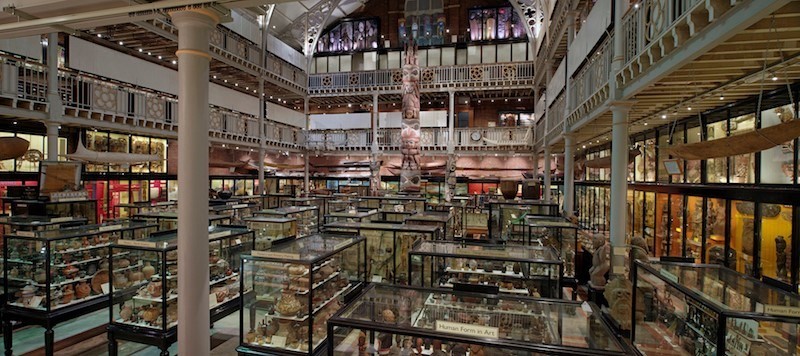 Tucked behind the Oxford University Museum of Natural History is a place filled with over half a million objects stacked in glass cases. Unlike most ethnographic and archaeological museums, Pitt Rivers arranges its objects according to type, not geography. This means you'll find musical instruments grouped together, separated from textiles, jewellery, weapons, and masks! The museum is certainly crowded with objects, but that's only because they have most of their collection in view, or in 'visible storage', and not hidden away in archives.
"Have a look at the pillars in the arches on the upper level. Every single pillar is made of a different type of stone, and the name of the stone is engraved at the base of the pillar. Easy access throughout, lifts, ramps, no problems. Delightful."
Ashmolean Museum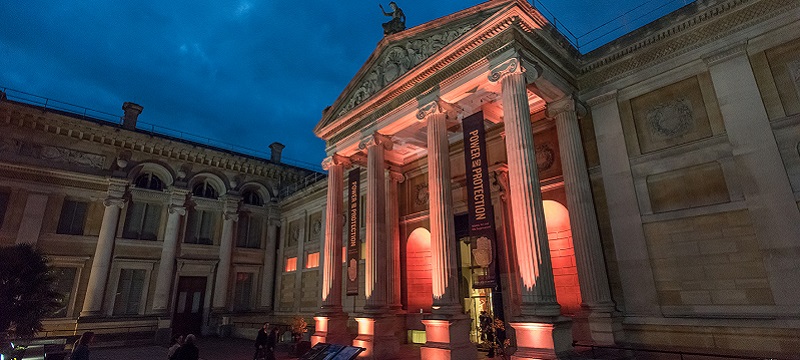 Belonging to the University of Oxford, the Ashmolean is a museum of art and archaeology and has been building its collection since 1683. This makes it the country's oldest publish museum! Inside you'll find Egyptian mummies, Islamic artwork, Chinese painting and more making it a treasure trove of curious from around the world.
"The exhibit I wanted to see most was Alfred's Jewel – a beautifully constructed jewel with small detailed work made in a time when savage wars were raging across the world. The museum has good overall access."
Modern Art Oxford
Take a break from museums, collections and books to view a different side to Oxford. Founded in 1966, Modern Art Oxford is a contemporary art space with regular events and exhibitions held throughout the year. There are induction loops available at the Information Desk, and large print exhibitions are provided to visually impaired visitors.
New Theatre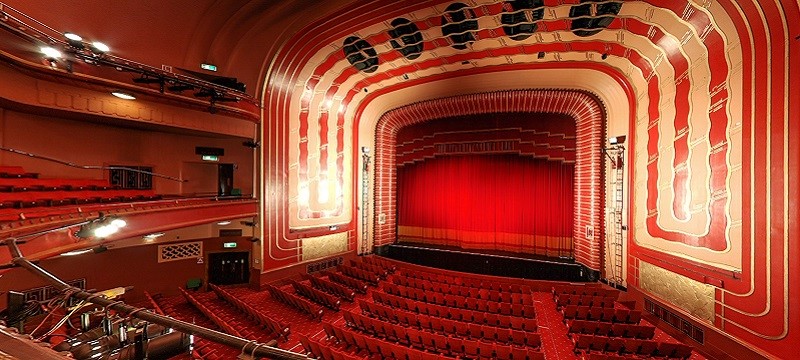 Attracting leading opera and ballet companies, musicals, concerts, and contemporary dance performances; New Theatre on George Street is a plush red venue with automatic entrance doors and 'level access to the box office and main foyer'. Inside there is 'an Induction Loop system for those who use hearing aids and headsets for those without'.
Oxford Ice Rink
To add to the fairytale magic of Oxford, you could always go for a wheelchair whirl on the ice! Oxford Ice Rink on Oxpens Road in the city centre had staff that made the experience unforgettable for one visitor:
"I never thought I'd be able to take my wheelchair using son ice-skating, but I did and we had a brilliant time! Very helpful staff and very accessible site. I can't wait to go back."
The Trout Inn
For riverside dining, The Trout Inn is a 17th century pub just north of Oxford. The pub is a great place to catch up with friends and has 4.5-star review on Euan's Guide!
"Wheelchair users had a specially marked pathway to get into the pub as the main entrances not accessible. This goes round the back through a large seating area which in busy periods would be a little bit difficult to navigate due to many people at many tables. But the specially marked pathway is great."
Have you been to Oxford?
If you've lived in or visited Oxford, we'd love to read about your experiences of accessible venues throughout the city! We're especially keen to hear more about restaurants, cafes and coffee shops in Oxford. If you've got somewhere to recommend, tell others about it in a review!
Last Updated – May 2018