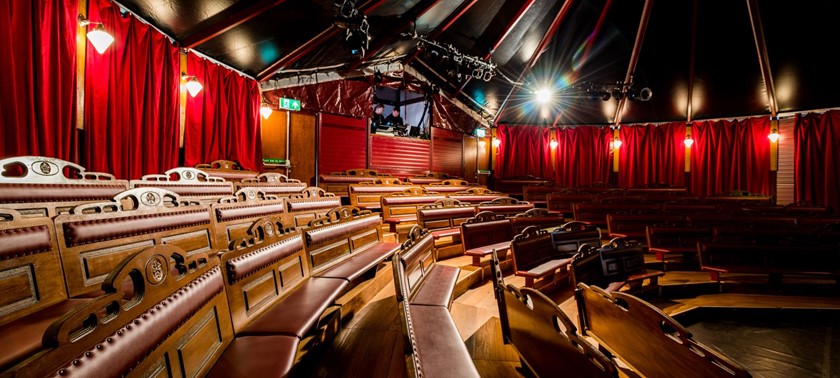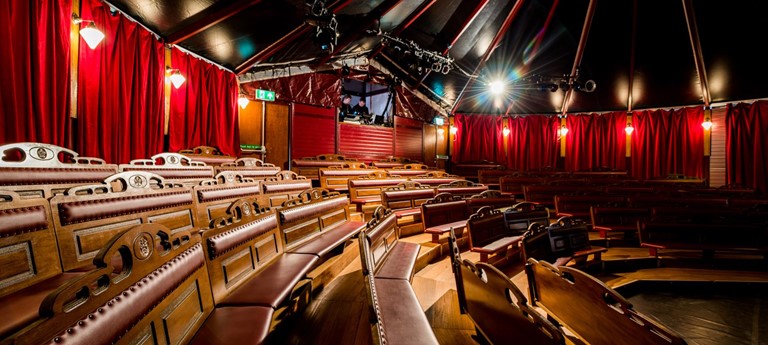 Assembly Festival at Assembly George Square Gardens
50 George Square, Edinburgh, EH8 9JU, United Kingdom
|
0131 623 3000
|
Website
Al Murray show hilarious from start to finish
Visit date:
This review is especially helpful for those who have or use the following: Powerchair
Overview
Great garden with various bars a food stalls in the heart of Edinburgh Fringe Festival, also including level access venue where we watch Al Murray: The Pub Landlord's Saloon.
Transport & Parking
Cannot comment on parking and bus stops as I don't really know Edinburgh that well. I travelled by train and got off at Waverly station, at first we needed to use Google map to find out how to get to where we were going. Once we figured it out though we found it much easier to get from the train station, to George Square Gardens and back again.
Access
Couldn't see any signage to the venue where Al Murray was playing so we asked a member of staff in George Square Gardens. when we got there we waited at the main entrance (where there were stairs) until a staff member showed us to the accessible entrance. There was a slight lip when you came to the side of the venue, however with support I managed to get down, then there is what I would call a speed bump just a few metres away which was more of a struggle to get over. I think this was here to protect any wires that might have been on the ground so it was easier to get over than wires would have been, however I did need more support to drive over. My helper and friend were on hand to help though and staff members made sure I was okay. The main venue where Al Murray was playing was very accessible, there was no step or lip at the back entrance at all and even though there was a step to sit in the main audience section there was plenty of seating areas around the venue for people who are in wheelchairs. The only issue is that I first got placed behind a pillar as because the venue was like a tent there were pillars spaced out evenly around the venue. Although I just asked if I could move down slightly and I was able to see, my friend and helper were able to sit next to me. I was also good because we weren't at the front so didn't get picked on. Overall the venue for Al Murray's was very accessible, however I did feel George Square Gardens was a little uneven and with astroturf being down it was harder to see where it was more bumpy. I still marked access high though because I still managed everywhere with support. It was hard to move around the maze of people sitting on the astroturf but everyone moved when I asked.
Toilets
There was not a disabled toilet or any toilet in the venue, however there is a portaloo just across the garden from the venue. There is also the PAMIS Mobiloo nearby, I saw signs for it however didn't have time to go see exactly where it was. Did not visit the disabled toilet in George Square Gardens either so cannot provide photos.
Staff
All the staff within George Square Gardens were very friendly and helpful. The only issue I would say was about where I mention that I was sat behind a pillar in the main venue, however this was more an access problem and the staff were great at making sure myself and other wheelchair users were able to see the stage. I did feel like we were rushed out of the venue pretty fast as Al Murray hadn't fully left the stage (he did the conga with some of the audience), but maybe it was finished and there was something on straight afterwards so they had to set up for that.
Anything else you wish to tell us?
I really enjoyed going to see Al Murray in Assembly George Square Gardens at Edinburgh Fringe and although I did struggle a little I wouldn't let it stop me going back.
Photos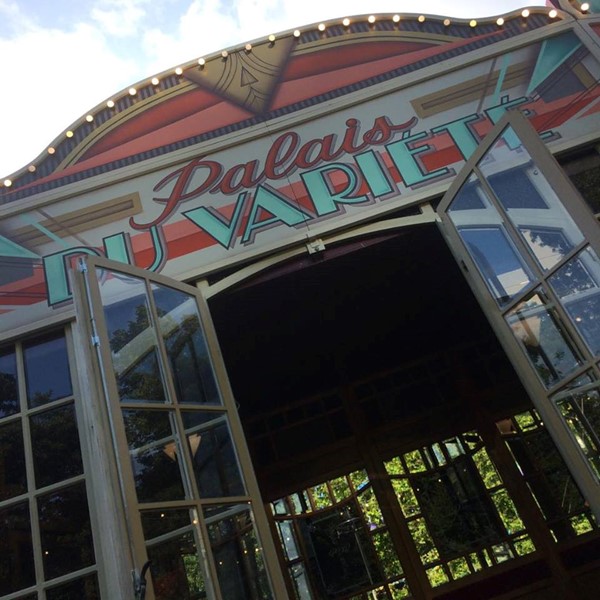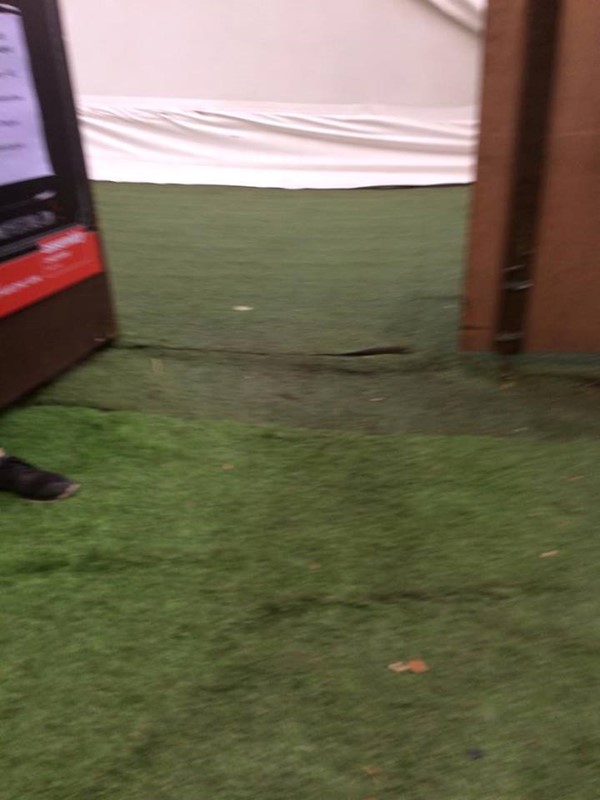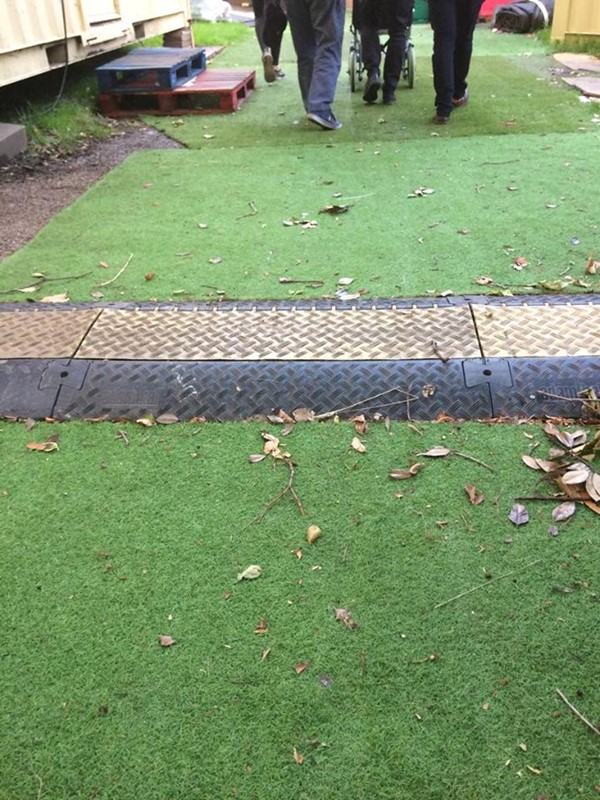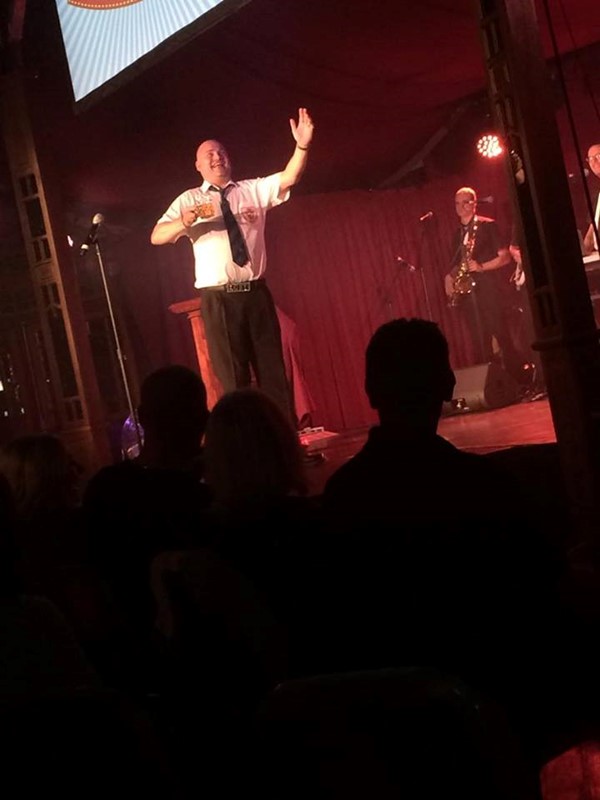 We've had 5 reviews for Assembly Festival at Assembly George Square Gardens