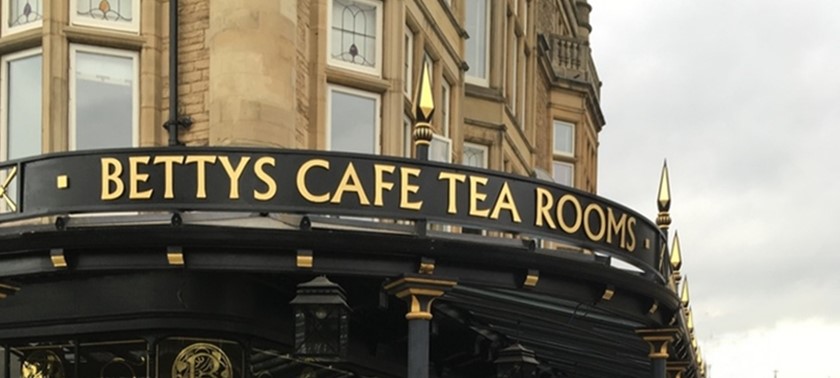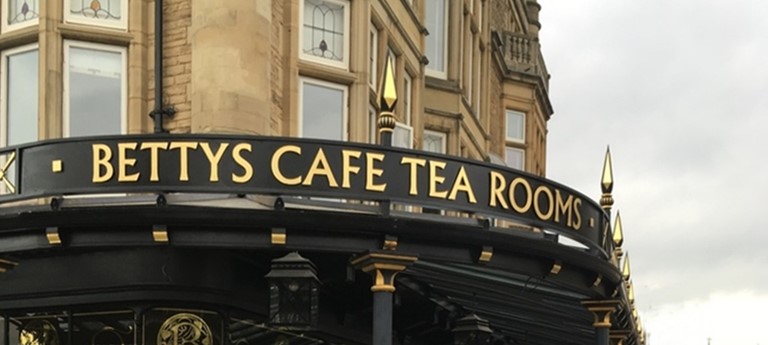 Bettys Cafe Tearooms Harlow Carr
2 likes
Visit date:
Overview
An accessible café tearooms, with shop attached overlooking BHS gardens. Lovely setting, amazing food and drinks and very friendly staff. Disabled bay parking just outside the entrance. Lots to see, do and eat! Will return with my grandma who uses a wheelchair, she will love it!
Transport & Parking
I drove and found disabled parking bays right next to the entrance, which is large and easy to access. Parking is free. I believe there is also a bus you can catch from Harrogate the X6A and if going into the gardens your bus ticket offers a discount on entrance. Nearest station is Harrogate which is 1 1/2 miles away. I would recommend driving.
Access
Everything was on ground floor level, so no steps to manage. The entrance is large doors with a big sign above. The shop is wide enough to take a wheelchair through comfortably and this leads into the restaurant which is large and bright, surrounded by glass windows overlooking the RHS gardens. Some of the chairs may get in the way when trying to manoeuvre around, but you are greeted by friendly staff who show you to a table and would ensure there is enough room. There is also balcony seating on a nice day which would not be a problem to get to with assistance.
Toilets
There was an accessible toilet which was easy to find and very close to the café and with a large corridor and smooth surface.
Staff
We were served by a dark haired lady who was very helpful and friendly. All the staff were very friendly and nothing seemed to 'put them out'.
Anything else you wish to tell us?
I would definitely recommend this café tearooms to others and would love to go back and visit the gardens too. The food is amazing and the cakes are irresistible! You can always get a few fondant fancies to take away from the shop on your way out!
We've had 3 reviews for Bettys