North Yorkshire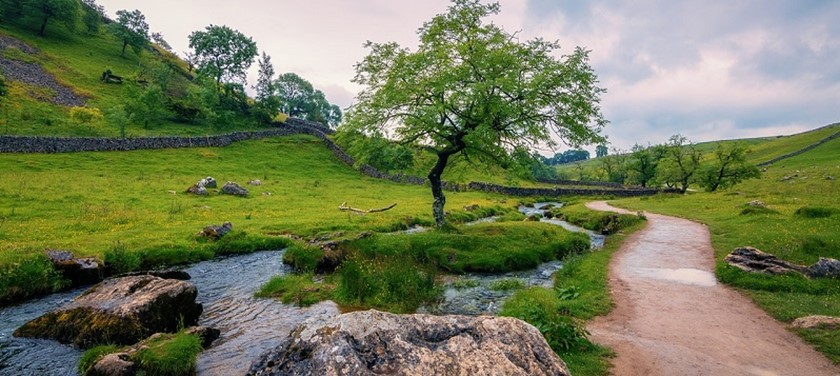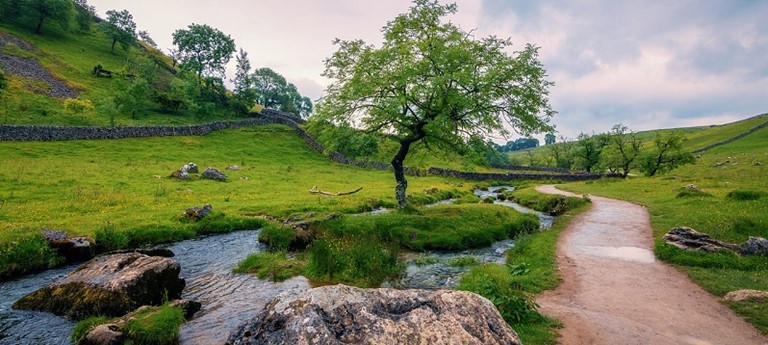 The largest county in England, North Yorkshire is purple moorland and splendid countryside, seaside resorts and charming towns. Visitors are drawn by the grand houses and ruined abbeys that dot the landscape, while in York inviting pubs and restaurants line the medieval streets. If you plan on staying a while, North Yorkshire has some great self-catering cottages.
Getting around North Yorkshire
If you're looking to travel in and around North Yorkshire, The Harrogate Bus Company is a good option. Buses run around Harrogate and Knaresborough, and to Leeds in West Yorkshire.
The buses are adapted with a ramp for wheelchair access, as well as an allocated space on the bus for wheelchair users. One passenger said the "drivers are really helpful, they ask if you are in position before setting off which is really important."
Stay in a Yorkshire cottage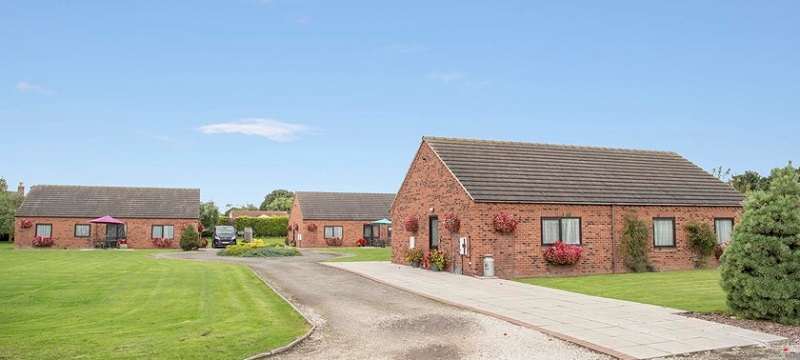 If you're visiting York, did you know there's a place where you can relax in your own bungalow with a private garden? Strawberry Fields Cottages have accessible loos and parking, and one guest said that "if there's any additional access requirements, the owners strive to accommodate."
If you're visiting Whitby, Summerfield Farm offers a mix of stunning countryside and sea views. The site includes four homely cottages, as well as a bigger holiday home. Each of the properties have ramp access and an accessible level car park.
The comfy parish town of Filey has accessible self-catered cottages at The Cottages at Muston Grange Farm. Converted from a stable block, the "accommodation is great for a wheelchair user," according to one guest. There's signage throughout the site, as well as accessible parking.
Explore the Yorkshire Dales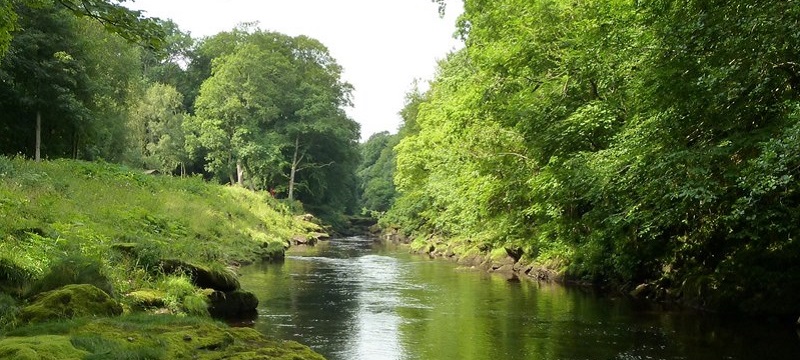 The Yorkshire Dales, named National Park of the Year in 2017, is one of the many protected parks throughout the north of England. Appreciated for its miles of valleys, limestone pavements, and moorland – as well as its charming villages, it's one of the country's best places to visit if you're looking for scenic, rural adventures!
A great place to witness the nature of the area – including its rivers, woodland, and bird species, is Strid Wood and the Strid in Skipton. One visitor told us they were given "a free map of the estate upon parking, which clearly shows the accessible routes." There are accessible loos at the two nearest parking areas, Cavendish Pavilion and Strid Wood car park.
The Strid is one part of the endless acres of countryside at Bolton Abbey, dubbed the 'jewel in the crown' of Yorkshire's landscapes by locals. Here you can enjoy fishing, exploring the woodland paths, or relax by the river. There's a spacious accessible toilet on site, according to one visitor, as well as accessible parking. Despite being rural, "most areas were wheelchair accessible," according to one person. They also said that he staff were "friendly and accommodating."
You can experience some of North Yorkshire's oldest abbey ruins, as well as Gothic church ruins, and a stunning water garden at Fountains Abbey and Studley Royal – National Trust. There's a few accessible loos on site, as well as "plenty of disabled parking at the visitor centre." One visitor told us there's "good access to lots of the ruins and most of the grounds."
The outdoorsy among you could also visit Malham, the Dales' famous 'limestone country', which is highly recommended for all adventure lovers. When visiting the site, you can explore Malham Cove, Malham Tarn, and Gordale Scar.
If you need a base for exploring, a good place to stay is the Beamsley Project in the market town of Skipton. It's used as a place for people to take short breaks – from conferences and retreats to training and accommodation. Both the centre and the cottage have accessible bathrooms and mobile hoists, while the centre also has a low-level bath and grab rails. There's accessible parking near the premises, described by one visitor as having "plenty of car parking and open space," as well as adjustable sinks and hobs within the venue.
Other cottages recommended by reviewers are Cottage in the Dales and Wren – National Trust Holiday Cottage.
Or visit the North York Moors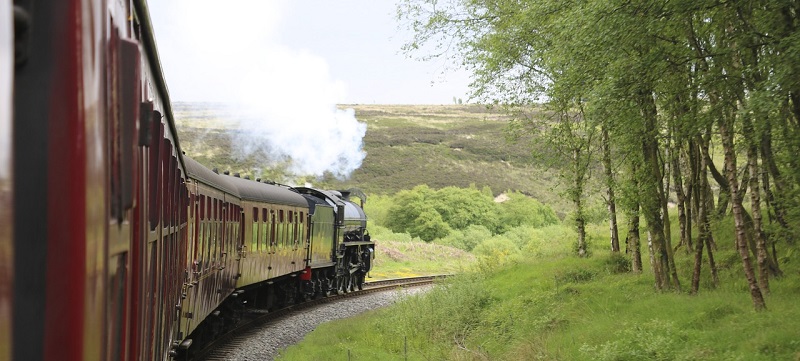 The North York Moors, known for its purple heather, steam engines, impressive coastline, woodlands, and vast moors, is another great place to visit! If you want to travel in style, try North Yorkshire Moors Railway. It's a heritage railway service with steam engines and one of the stations, Goathland, appeared in Harry Potter and the Philosopher's Stone! There's accessible parking at most of the stations, and you can access the steam engines using ramps.
You can also experience some of Britain's finest views at Sutton Bank National Park Centre in Thirsk. One visitor praised the helpful staff for "drawing us a map of where to go to get to the viewing point." Access paths are flat and smooth, as well as parking by the visitor centre. There's also a "radar-operated accessible loo" by the visitor centre according to one person.
Located on the southern slopes of the North York Moors, Dalby The Great Yorkshire Forest has many acres of woodland and valleys to explore. The forest has accessible toilets and parking spaces, as well as a "wheelchair-accessible path," according to one visitor.
Enjoy the seaside at Scarborough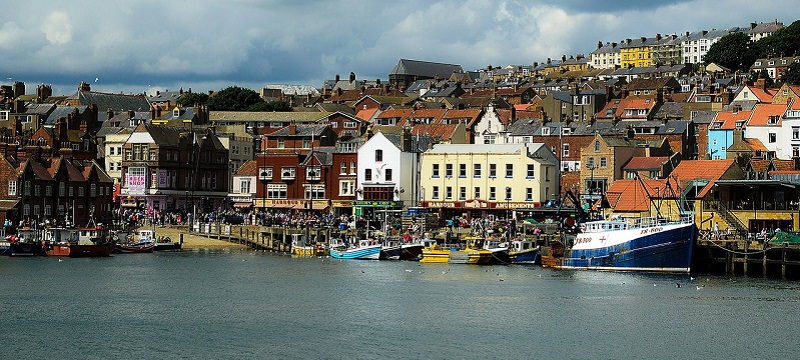 Once you've experienced the rural heartlands of Yorkshire, Scarborough Seafront is a great place for a sunny day out at the seaside. Scarborough is known for its rugged rocky landscapes, fish and chips, and of course its wavy beaches!
There's accessible parking at the nearby spa complex, and a smooth path along the harbour. The spa complex and fishing pier have accessible loos, described as "good-sized" by a visitor. There is a lift by the cliff for accessible entry to and from the sea front.
If you're visiting Scarborough, we recommend Hackness Grange Hotel. The country house overlooks the lake and one of the accessible rooms has a bathroom with a walk-in shower and grab rails. There's accessible parking as well as a ramp to enter the courtyard and function room. One guest said the parking was "ideal for wheelchair users." Alternatively you could try Travelodge Scarborough St Nicholas Hotel.
For a classic pub lunch, try The Lord Rosebery by the railway station. Serving all kinds of pub grub, it has ramped access and wide doors at the entrance. There's parking nearby, and inside the pub the loos have been described as spacious enough to turn a powerchair.
More than just a seaside resort, you can also visit one of the oldest purpose-built museums in the country, the Rotunda Museum! It has many informative displays about the geology of Scarborough and there's a large lift in the centre of the building.
Disabled access in York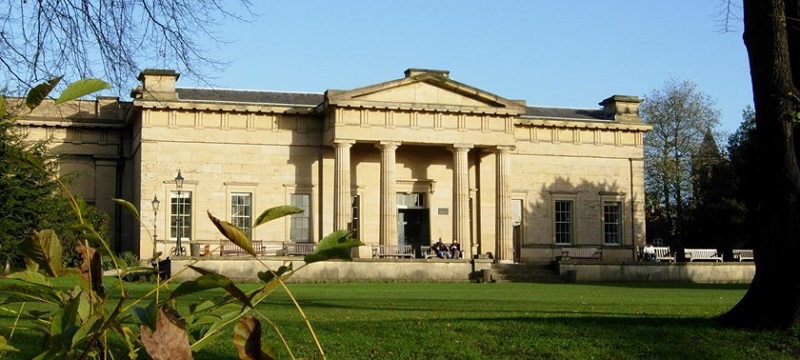 Arriving into the historic city of York, you'll find yourself stepping back into medieval times with old timber-frame buildings, majestic cathedrals, and well-preserved ancient shopfronts surrounding the city. But it's also an accessible city, with many of its attractions, accommodation, and restaurants being wheelchair accessible.
There are numerous hotels in York with accessible rooms, such as Hotel Indigo. Put simply by one visitor – "if you're going to York, look no further!" Located centrally, the accessible rooms all have a large, accessible bathroom, and lifts to the upper levels. Here are some other great places to stay in York! >>
Places to eat in York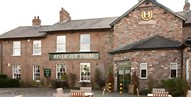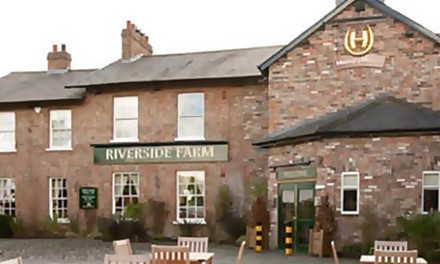 Rowntree Park Reading Cafe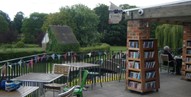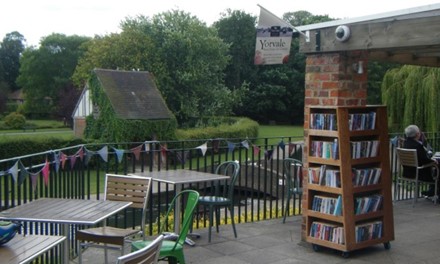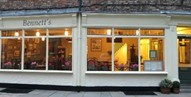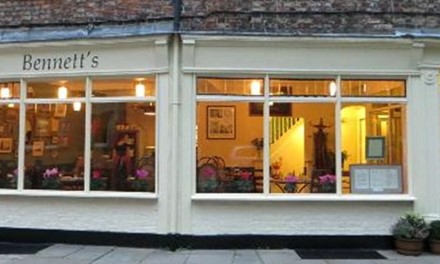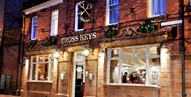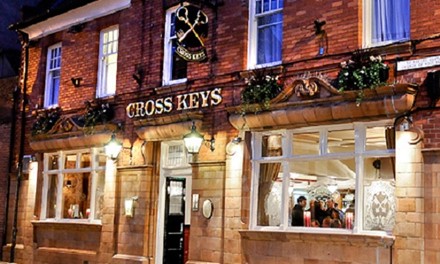 If it's your first time in York, the Yorkshire Museum is a good place to start! Located in the city centre, the museum is known for its vast archaeological features - with many rare animals, fossils, and birds being on display. One visitor said the museum has "plenty of space for wheelchair access and it provides plenty of seating throughout." The venue is also accessible for hearing impaired and visually impaired people, with one visitor saying they "provide transcripts of any audio and the signs also include Braille."
North Yorkshire is known for its historic steam engines, being one of the first counties to be involved in Britain's Industrial Revolution. If you fancy seeing some of the oldest and largest locomotives in the country, why not visit the National Railway Museum?
One of the York most loved landmarks is York Minster, which you can access using the National Railway Museum's accessible shuttle service. Used as both a religious building and one of York's defining monuments, York Minster is a must-see attraction. Built using stunning stained glass and carved stone, it is also an accessible venue. The accessible loos have handrails and emergency cords, which were described as "clearly marked" by a visitor.
They also praised the staff for being "attentive, welcoming, and eager to offer and provide additional support in any way." There are also nearby accessible buses, as well as levelled surfaces, ramps, and lifts in and around the venue for wheelchair access.
The museum has lifts and level access throughout the venue, as well as accessible toilets. The museum also has a restaurant inside one of the carriages, which has designated seats for wheelchair users. One visitor said the "information signage at each display was a good size."
Take a photo in a lavender field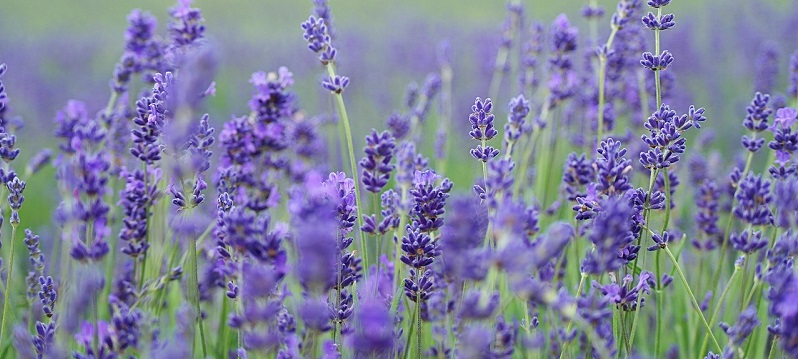 Wolds Way Lavender in Wintringham is a great place to visit whether you want to smell the delicate fragrances of lavender and other flowers and herbs, see the distillation progress, have a bite to eat – or even snap a pic in front of the field! The farm, gift shop, distillery, and the attached tearoom are all "accessible and well laid out" and there is "plenty of parking close to the entrance," according to one visitor.
Visit a Yorkshire castle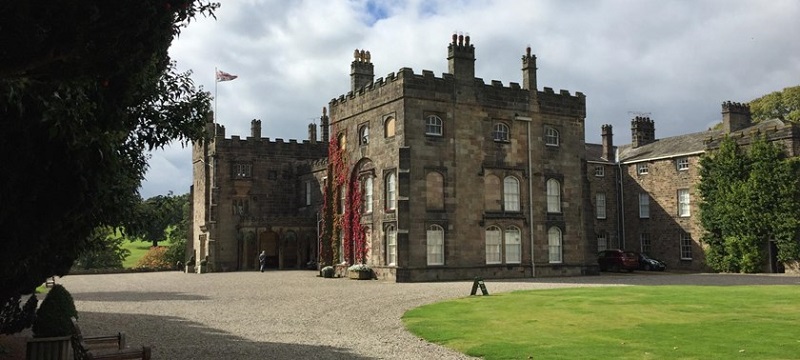 Ripley Castle is one of the most well-kept historic castles in the county. One visitor said the toilets were "well-supplied and accessible." Along with wheelchair accessibility to most areas of the castle and gardens, another person added that the "ramps and toilets are well signposted."
One of York's defining stately homes, Castle Howard has been described as particularly accessible. There's accessible parking, and access around the house has been described as easy for wheelchair users. One visitor said that it's more accessible than "many historic houses."
Have you been to North Yorkshire?
If you've explored North Yorkshire, add your disabled access reviews to Euan's Guide! Write a review >>