Harrogate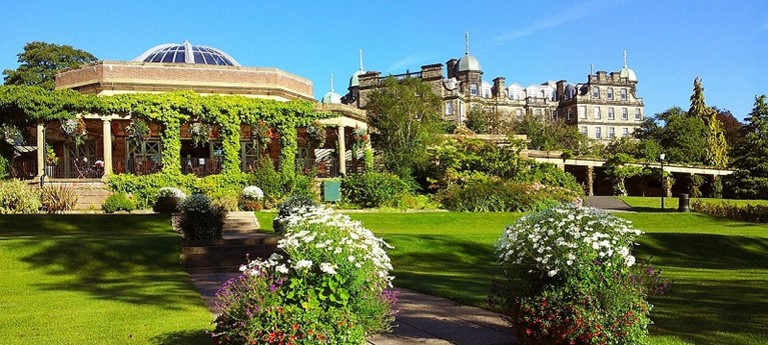 A traditional Victorian spa town, Harrogate is well-kept and decorated with flowers, home to a famous tea room, and where you'll find some of the best flower shows in the country! Here's where locals and visitors have recommended with disabled access in Harrogate.
Getting around by bus
If you're travelling too Harrogate from Leeds or Ripon, The Harrogate Bus Company has been recommended by one wheelchair user on Euan's Guide:
"The bus has ample room for a wheelchair user and dedicated spaces for parents and buggies. There is an LED display telling you when the next stop is, as well as an audible announcement, which is really helpful. The wheelchair space has a USB charging point – exactly the same as the seated passengers. The drivers are really helpful, they ask if you are in position before setting off which is really important."
Visit Ripley Castle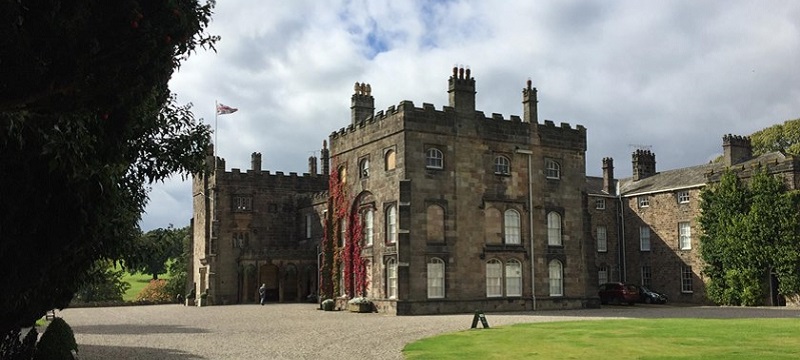 Found in Ripley Village three miles north of Harrogate, Ripley Castle and Gardens is one for history lovers! They hold regular tours with a neck loop system and invite visually impaired people to touch and hold some of the items as they are being discussed along the way. One visitor loved the experience and told us:
"The main entrance to the castle is ramped and fully accessible to wheelchair users. The tour consists of six rooms of which four are on the ground floor. There is no lift so visitors with limited mobility can watch a DVD that shows the tour information for the upstairs. It is an interesting, historic castle of a manageable size with an entertaining tour."
Admire the gardens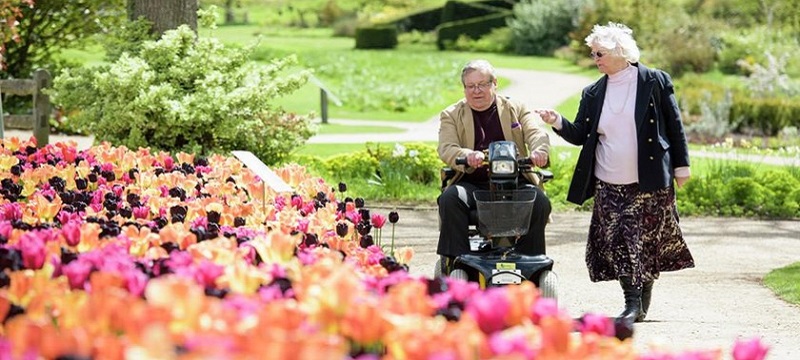 One of Yorkshire's best gardens, RHS Harlow Carr is a 58-acre garden where you can relax as you wander among the plants and trees. There is also a playground for families! The access has been described as 'excellent' and one visitor wrote:
"There is disabled access, lifts, several accessible toilets, induction loops, large print maps and wheelchair hire. Fully accessible toilets with hand rails and plenty of room for manoeuvring a wheelchair."
Try the cakes at Bettys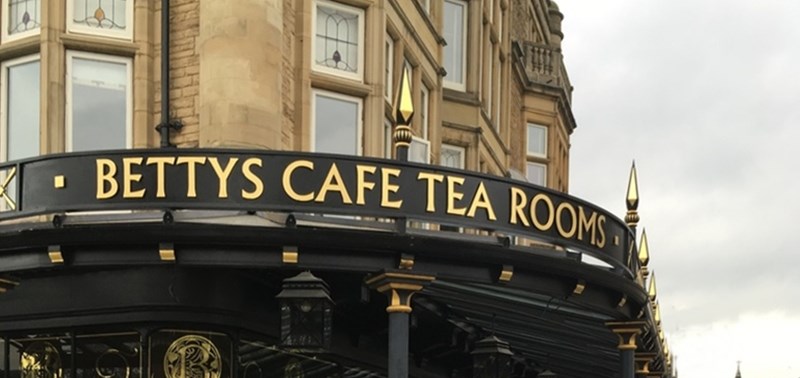 Overlooking the gardens is the famous Bettys Café Tea Rooms. Their afternoon tea is world-famous and has been served since the 1920s! One visitor loved the tea rooms and wrote:
"I drove and found disabled parking bays right next to the entrance which is large and easy to access. Everything was on ground floor level, so no steps to manage. The shop is wide enough to take a wheelchair through comfortably and this leads into the restaurant which is large and bright, surrounded by glass windows overlooking the RHS Gardens."
Beer and coffee?
On Oxford Street, Starling Independent Beer and Coffee House serves craft beer and specialist coffee that has been 'locally roasted from Dark Woods'. They also serve brunch, pizza and poutine! The access is a little trickier than Bettys, particularly as there are no accessible toilets, but one wheelchair user loved visiting and told us:
"The access is through double doors, there is a slight step which does not have a ramp. Staff keep an eye on the door to be on hand and assist. The staff were extremely friendly from entrance to exit. Nothing was too much. Clear explanations of the menu, gave time to allow for decisions, assisted in a way that allowed the customer to enjoy coffee and ac cake independently.
Give climbing a go
If you'd like to get a little more active while you're in town, Harrogate Climbing Centre has been rated 5-star on Euan's Guide! One visitor loved the experience and wrote:
"For all you people wanting to go wall climbing, this is the place to go! Wheelchair accessible and fully equipped. Staff gave a warm welcome on arrival and explained everything in a way that was appropriate to the individual."
Have you been to Harrogate?
If you've visited this town, we'd love to hear from you! Add a disabled access review of somewhere you've visited here.
Last updated - March 2018
Around North Yorkshire