Scarborough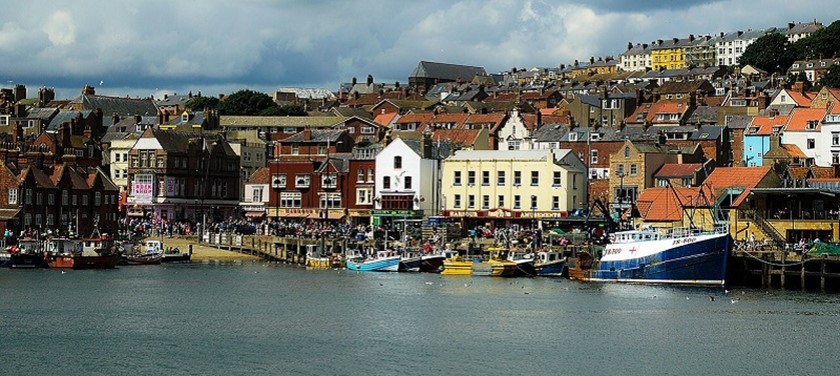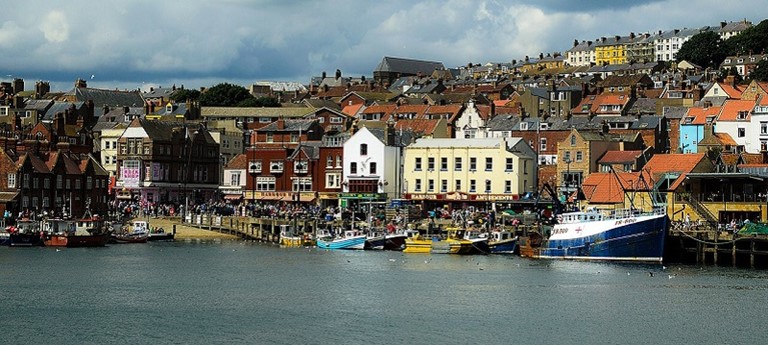 A town full of seaside novelties, Scarborough is where England's traditional beach holidays began. Known to the Victorians as 'the Queen of Watering Places', the popular resort maintains many of its classic seaside features including kitsch arcades ringing with slot machines, and inviting sandy beaches. While ice cream and fish'n'chips prevail, Scarborough is noticeably reinventing itself to become a major hub for creative and digital industries in the 21st century. Here are the places with disabled access recommended by reviewers in Scarborough!
Accessible places to stay near Scarborough
A cluster of converted farm buildings around twenty minutes from Scarborough make a great base for exploring the region. One reviewer gave The Cottages at Muston Grange Farm 5 stars saying, "the accommodation is great for a wheelchair user."
Nearby, Holiday Homes Trust has self-catering caravans saying 'all of our caravans have wheelchair accessible ramps with wider internal sliding doors'. The main bedrooms have ceiling hoists and the bathrooms have full disabled access with seats in the showers'.
In the town, Travelodge Scarborough St Nicholas Hotel has been recommended by one wheelchair user who said: "All disabled rooms are very roomy with big wet rooms. This hotel had a small ramp up to the front door and a lift up a few stairs to the bar area."
Enjoy the seaside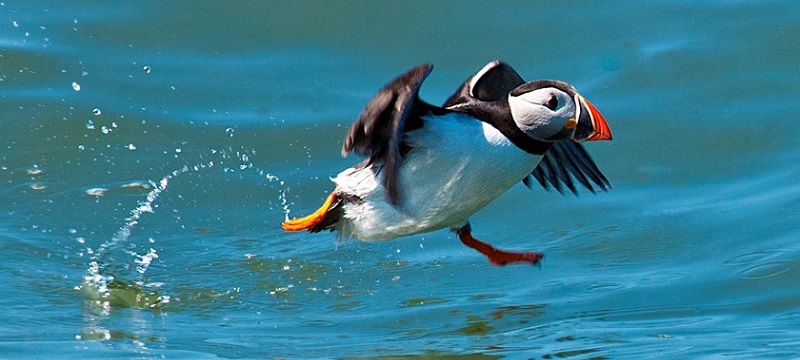 "On a sunny day there are few things more pleasurable than strolling by the sea," that's according to one reviewer, and we couldn't agree more! Scarborough Seafront has been rated 5-star for disabled access with one reviewer saying:
"There is a three-and-a-half-mile flat tarmac path that runs by the edge of the sea and sand with excellent views. If the tide is out, there are ramps that lead down to the hard-packed sand in the South Bay, if you don't mind risking a bit of sand and salt in your wheels."
If you like the coast but aren't so keen on sand, take a thirty-minute drive down to RSPB Bempton Cliffs where there are 'over a quarter-of-million seabirds, including puffins'. They're listed on Euan's Guide saying, "the main paths to the cliffs and two cliff edge viewpoints are wheelchair accessible," and there are accessible loos in the Seabird Centre.
Was that a fin you spotted? It might have been if you're visiting Scarborough's Sea Life Sanctuary! Rated 4.5 stars, one reviewer said, "there are a lot of creatures to see and lots of other events, talks and activities going on round the sanctuary," and that there was "an interactive rockpool area with talks about the animals throughout the day."
Visit the Rotunda Museum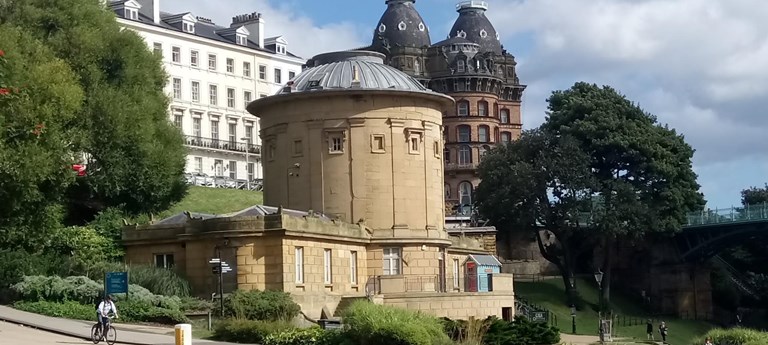 A museum since 1829, the Rotunda is described as one of the first 'purpose-built museums in the world'. It's a great place to learn about the town, and is particularly good if you enjoy geology and fossils! One visitor wrote:
"This museum is in a beautiful location on Scarborough South Bay. Both floors of the museum can be accessed by a central large lift. The walkways throughout the museum are sufficient width for wheelchair users and most mobility scooters. There are audio options throughout."
Take a trip to the theatre
Scarborough is not only famous for its seaside, but also for playwright Alan Ayckburn who premiers all of his plays in the town. You can watch them at the Stephen Joseph Theatre which has been rated 4-star on Euan's Guide! One reviewer said, "they do audio described performances relayed through headsets," and, "there are two theatre spaces and both have designated wheelchair spaces next to an accompanying seat for escort."
Get around by train
'An excellent accessible day out' according to one reviewer who thoroughly enjoyed North Bay Railway in Scarborough. The miniature trains carry passengers from Peasholm Park to Scalby Mills giving everyone on board incredible views of North Bay. The Railway has been rated 5-star with one reviewer saying:
"The train terminates at Scalby Mills, which is on the side of a steep hill. But again, the whole area seemed to have been built with very much a 'barrier-free' ethos – impressive considering the period in which it was designed and built."
Have you been to Scarborough?
Send us your disabled access reviews of places around Scarborough! It would be great to have more café and restaurant reviews around this seaside town. Write a review >>
Last Updated - January 2018