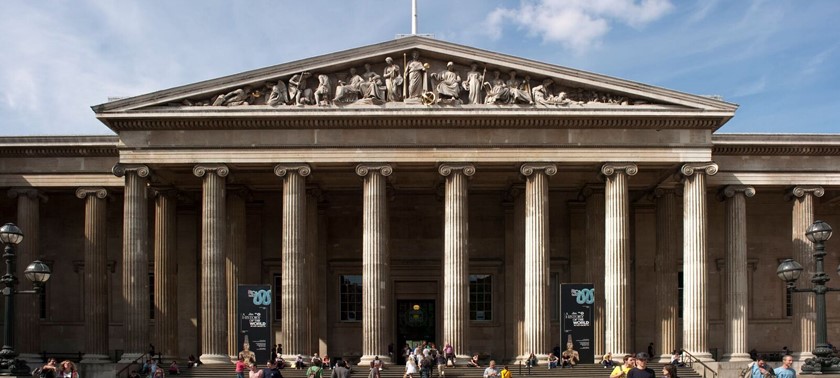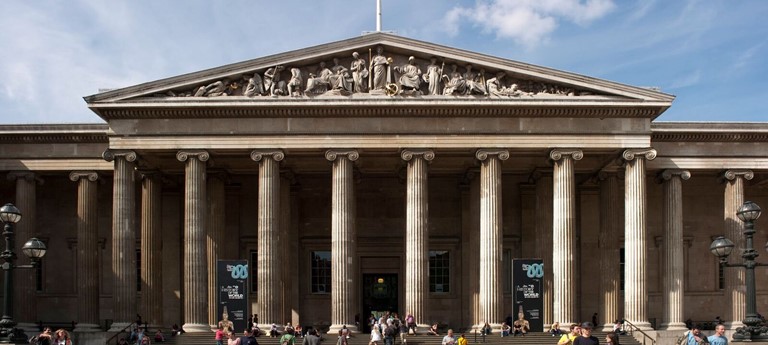 Some Issues with Access
1 like
Visit date:
This review is especially helpful for those who have or use the following: Walking Aid
Overview
This review is for my visit to the Feminine Power exhibition, which is on in Room 35 until 25 September 2022. The exhibition is fantastic and I highly recommend it. However, I was surprised for a world class museum that its access was let down in a few areas.
Transport & Parking
I travelled by bus. Since buses have been diverted from going down Gower Street, the bus journey to the museum has become less accessible by public transport, as there is a longer distance to walk from the bus stop to the museum. The nearest tube stations are Tottenham Court Road, with some step free access, Holborn, Russell Square and Goodge Street tube stations don't have step free access.
Access
Overall the building is very accessible. However, as a disabled person who uses a crutch there were a number of things that I had difficulty with. Many of the things I think could easily be improved upon. Website and Access Information The wording of the accessibility information on the website is confusing in places and having visited and spoken to staff seems inaccurate in places. The British Museum website states 1. Museum Entrance and Exit • The Main entrance on Great Russell Street has 12 steps with a handrail. • The North entrance on Montague Place has 12 steps and lift access. This implies from reading that the main entrance does not have step free access as only the steps with handrail are mentioned and there is no reference to being a lift or ramp. On this basis I used the Montague Place entrance as it appeared the only step free route. On arrival I asked staff, and they informed me that there were two access lifts at the main entrance. I did not check these for myself when I visited as I was very hot on the day and I was exhausted after my visit so I used the route I was now familiar with. Also on the website under this section is • There are self-operable lifts on both sides of these steps. This having spoken to the staff, I think this is in reference to the main entrance and having been put as a separate bullet point makes it unclear what it is referring to. Lifts The current sized, single lift at the Montague Place entrance does not cater for the demand of visitors who want to access it. On my way up, I was with a member of staff, I have a visible disability and walk with a crutch and I was unable to get into the lift when it came and had to wait until it returned for a second time. On my downward journey, the lift was even busier. This time I was waiting on level 0 which a wheelchair user and their carer. Again, it was a second attempt before we could get into the lift. We had to wait until the lift came back down again and given that it serves 7 floors (-1, 0, 1, 2, 3, 4 and 5), the whole process took a considerable time in both waiting and travelling time, as we ended up going up and then back down again on all the floors before we arrived at -1. In the meantime, as the lift was full we left other people, including those with prams and family groups unable to get into the lift as we made our way out. The second lift I used which took me from the Great Court to the exhibition in Room 35. Again this took time to use in both directions as it services so many floors. As a result of my lift experience, I was late meeting my friends outside the exhibition. Signage This is shockingly inadequate. Entering from Montague Place the only signage is 2 signs pointing to the galleries, see photo. It is not clear where the lift is until you leave the entrance foyer and stumble on the lift. The signage for the lift in the Great Court is appalling and would have been easily missed if I didn't have a member of staff with me. General signage is lacking about where to find galleries, toilets, etc which makes a busy and popular venue even more difficult to navigate as a disabled person. Seating On the website it says that • A limited number of folding stools are available at the Main entrance on Great Russell Street. Please drop these off at the Montague Place exit as you leave the Museum. When I arrived at Montague Place there was no folding stools. I asked staff if there were any and someone kindly went to the main entrance to get me one. The fact that this needed to be done in the first place is very disappointing. The museum is very large and usually extremely busy. If you have a mobility disability even walking a short distance can be challenging, due to the pain and fatigue it can induce. The bench seating in Room 35 was very difficult for me to navigate as it was too low and didn't have any arm or back support to ease transfer. I was lucky my friend happened to be within calling distance and I had to ask her to help me up. I had the same problem with my stool, it was too low for me to transfer safely and I only used it once and then had to carry it round the gallery. I was delighted at the end of the exhibition that the accessible toilet was next to the exit and lift as it meant that as well as using the facilities, I was able to have a seat for a couple of minutes before trying to navigate exiting the museum.
Toilets
I used the accessible toilet at the end of the exhibition. It was large, clean and had grab rails and an emergency cord. Sign inside on the toilet door saying please give priority to visitors who need to use this facility and images of a wheelchair user, person with a walking stick and a pushchair. It would be more helpful to have this sign outside so people where people would see it quicker. The British Museum website says "We don't have a Changing Places toilet on-site. The nearest Changing Places toilet is at Great Ormond Street Hospital. Would you refer a non-disabled person to a hospital to use the toilet facilities? No you wouldn't. While it is helpful to say you don't have a Changing Places toilet, and there is a separate question of being a world class museum why you don't have one. It is inappropriate for someone who is having a day out to be asked to visit a hospital to use toileting facilities which safely meet their access needs.
Staff
The staff were exemplary, helpful, welcoming and went out of their way to assist. They are such an asset to the museum. Everyone I came across was supportive and enabling. When I arrived at Montague Place there was no folding stools. I asked staff if there were any and someone kindly went to the main entrance to get me one. One member of staff, apologies as I have forgotten her name, wrote down my concerns about access and also accompanied me to the lift in the Great Hall when I expressed my confusion of where to go. Please pass on my praise and thanks to the staff for the excellent work they are undertaking.
Anything else you wish to tell us?
I would certainly visit again and recommend it to other people. However I have written a letter to the museum with some suggested improvements Website and Access Information Please could you amend the website so it is clear that both entrances have step free access and what type it is. It would also be helpful if that it clearly states that while getting into the building via Montague Place is step free, a lift is required to access any of the galleries. This will enable people to factor in lift time for their visit. Please can you suggest more appropriate venues with Changing Places toilets, which are in keeping with having a day out, such as the Wellcome Collection, National Gallery, the Postal Museum, Tate Modern, Science Museum, Royal Festival Hall, Victoria Embankment Gardens or Euston King's Cross, Paddington and Victoria Stations. While the information about nearest tube stations is helpful, it does not identify which stations have step free access. Please can you include this on both the visiting and access pages of the website which stations have step free access. Lifts I appreciate that lifts are expensive and difficult to install but please could improving step free access for people who require this to access the museum safely be reviewed and improved, maybe some thinking outside the box regarding the use of goods lifts. Signage Please can this be improved as I think this would assist with visitor flow as people would not be blocking the entrances, as happened when I visited, and it would improve the visitor experience greatly. Seating Consideration should be given to having collection and drop off points for folding stools at both entrances given the size and the layout of the museum. Also, some folding stools collection and drop off points throughout the museum and particularly in its most popular areas and galleries where there is little or no seating. Please could a commitment be made that future seating which is more accessible regarding height, back support and arms is provided and if a more creative sharing out of current seat is available so people who require assistance with transfers don't have to go too far to sit somewhere which is safe and comfortable for them. To conclude, for a world-class museum, with the high number of visitors, I hope that disabled access can be reviewed and improved, given that disabled people are 1 in 5 of the UK population and with long-covid and an aging population this is likely to increase.
Photos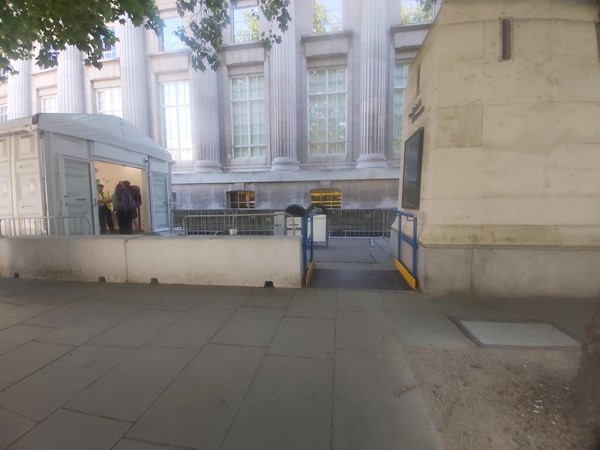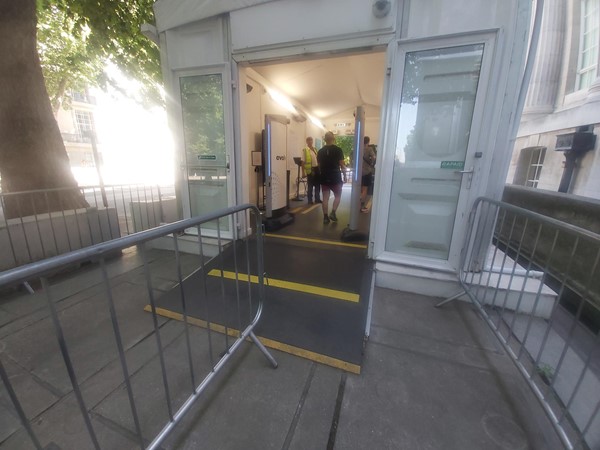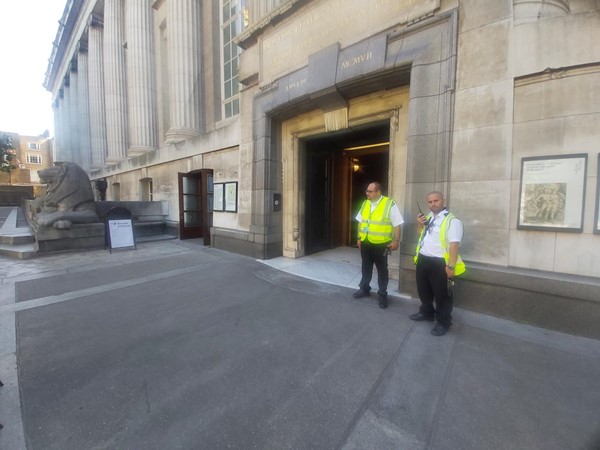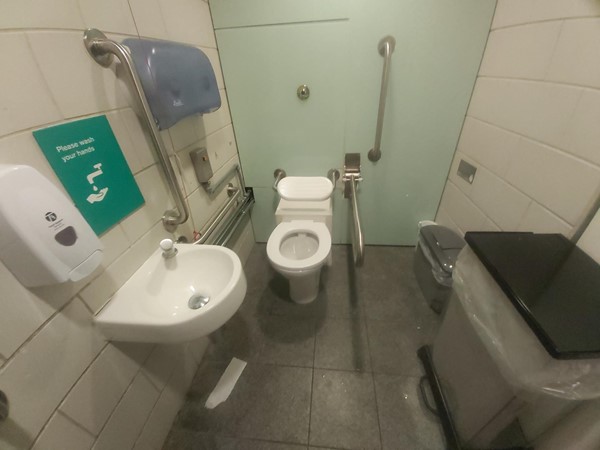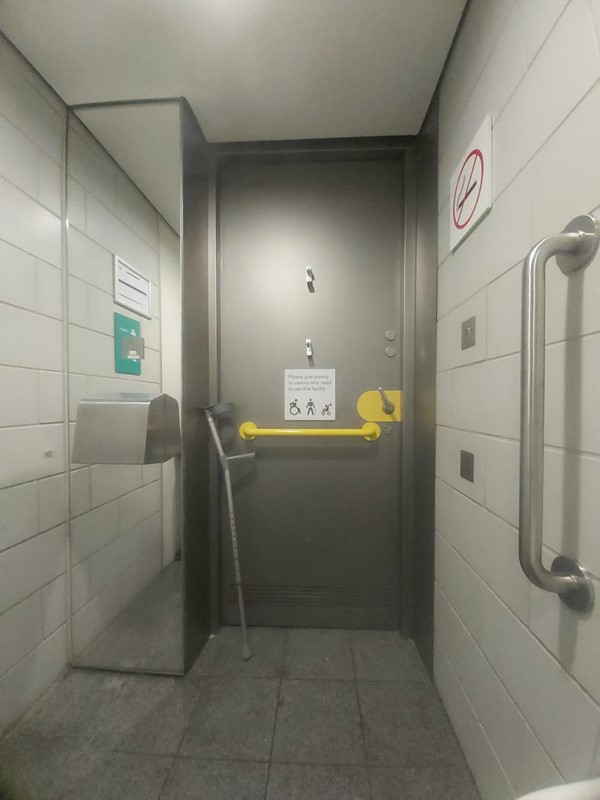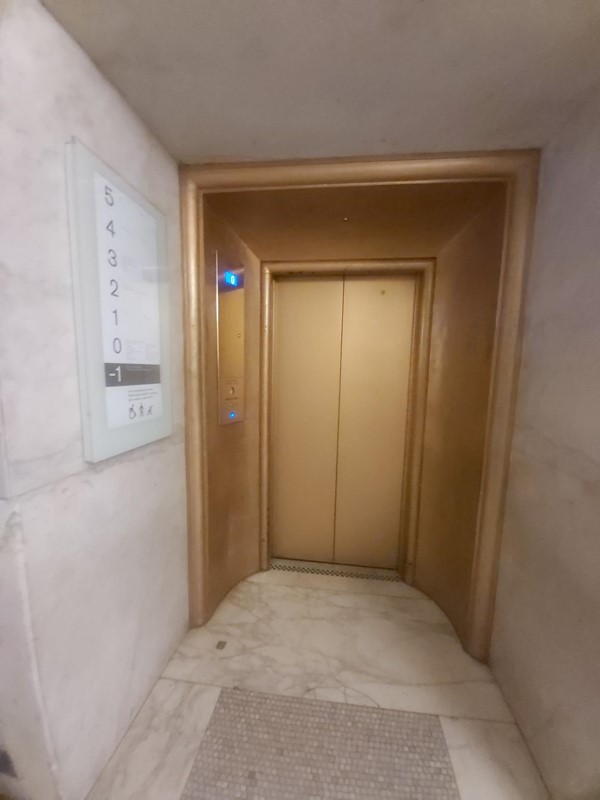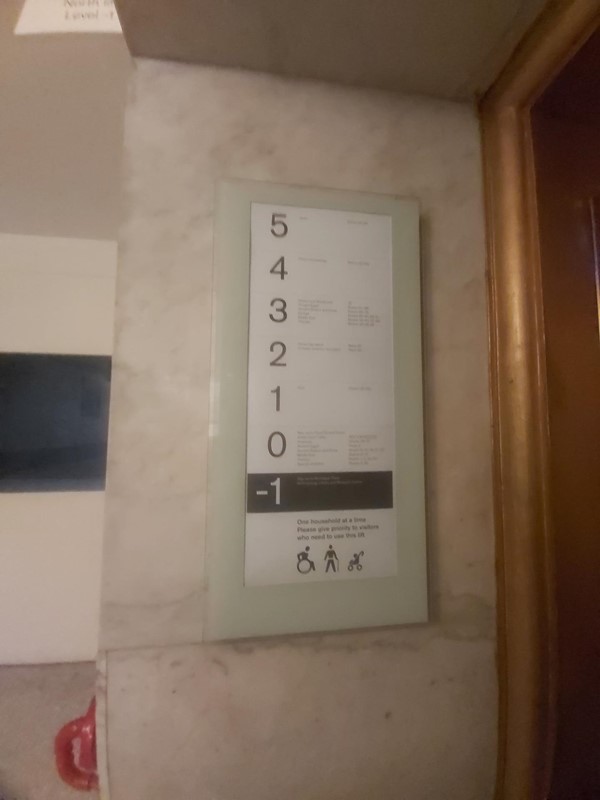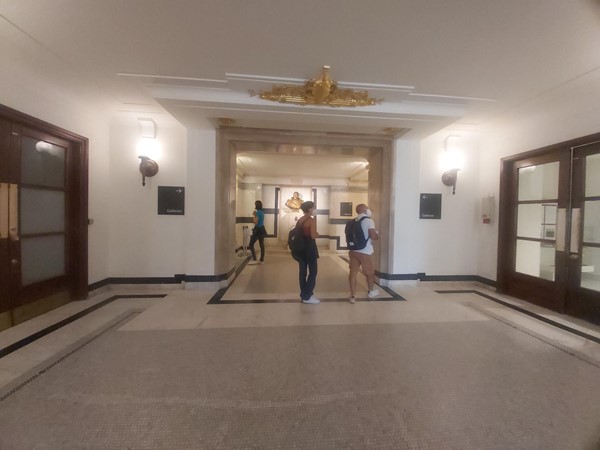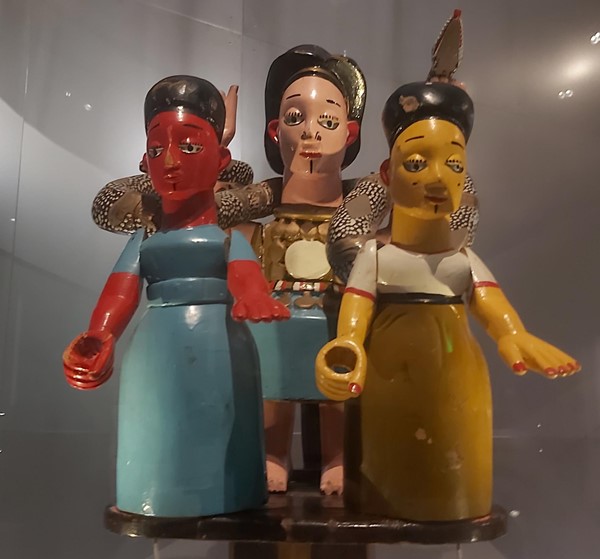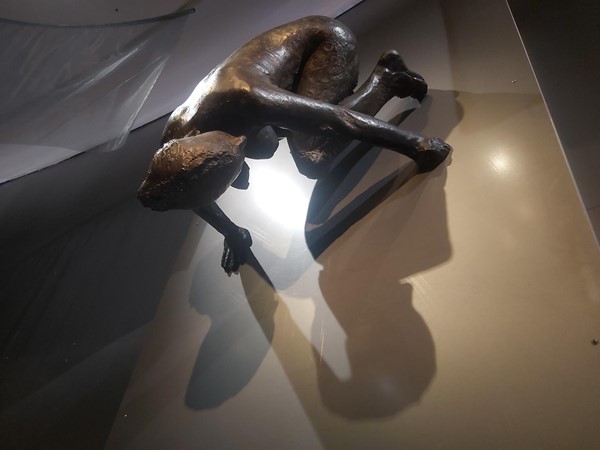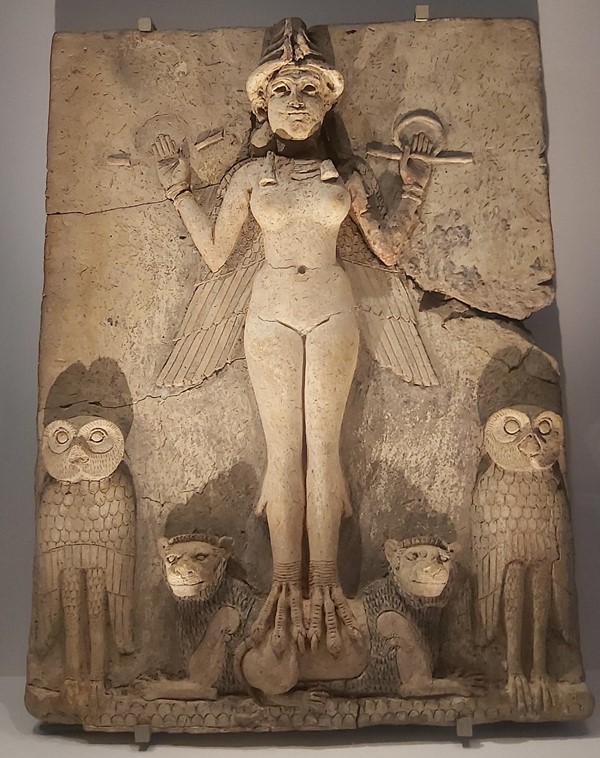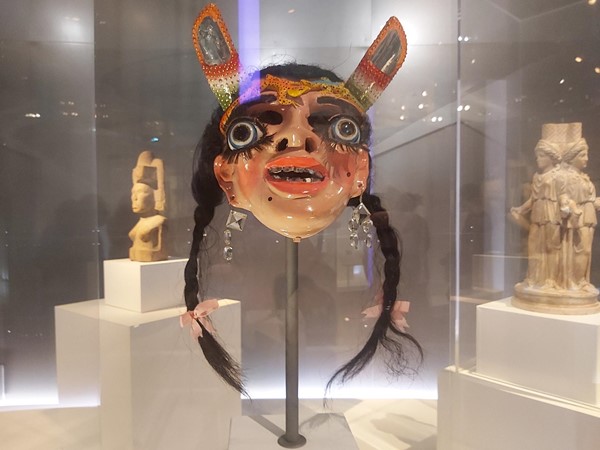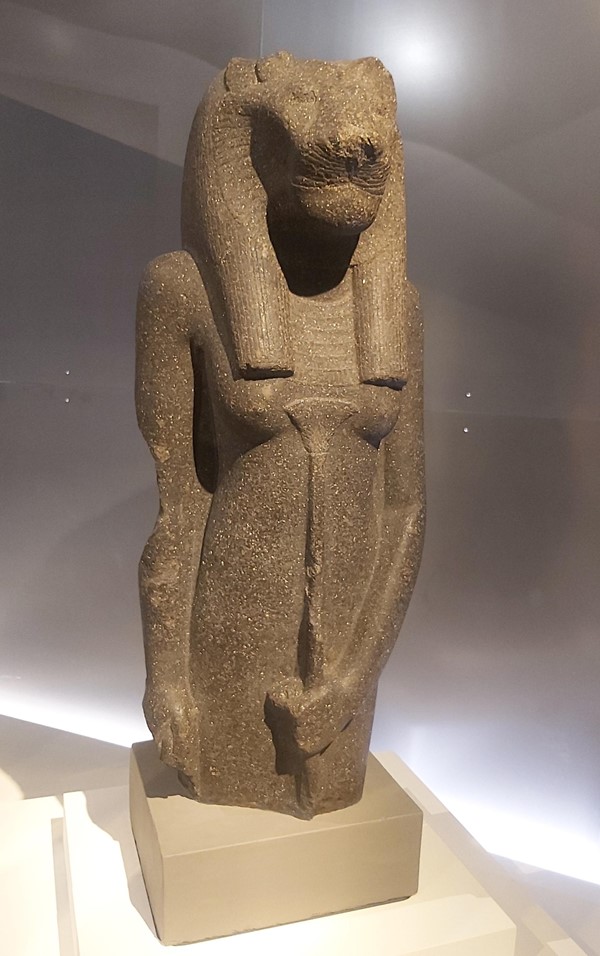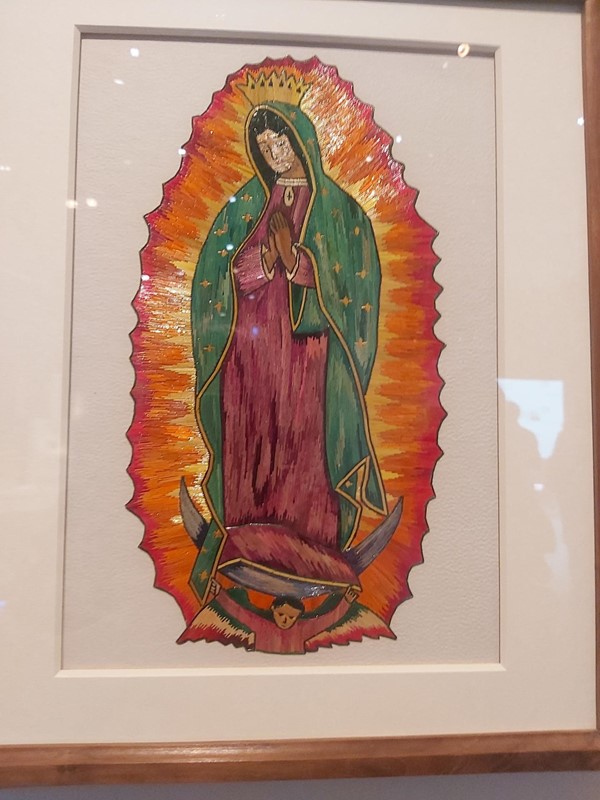 We've had 11 reviews for British Museum