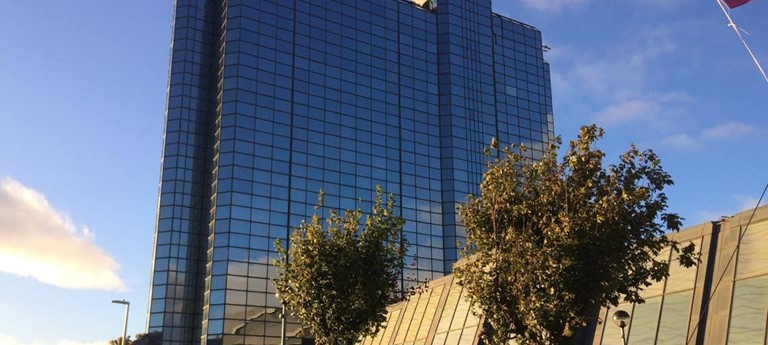 Postcard from Glasgow
1 like
Visit date:
This review is especially helpful for those who have or use the following: Wheelchair, Powerchair
Overview
For the first time in about five years I was able to take a trip home to Glasgow as…finally…….I found a room with a ceiling track hoist! Waow! This meant, as well as getting me in and out of my chair and bed safely and securely, it helped me get as near to a proper rest on my hols as I ever had in about 15 years. This was thanks to the Crowne Plaza Hotel in Glasgow with its accessible room and ceiling track hoist. The room has been refurbished to a high specification with the following features (for the benefit of other wheelchair punters reading this): • 1000mm wide entrance door with delayed door closer • Low level eye viewer fitted on door • Low level light switches fitted • Low level hanging rail in wardrobe • Huge floor space around room to accommodate wheel chair • Fixed ceiling hoist rail across bed • Emergency pull cords at beds and in bathroom • Wet room with walk-in shower Companies and hotel chains U.K. wide are sometimes so poor on access I just felt I needed to big up the Crown Plaza Glasgow owners Q.M.H. UK Ltd whose refurbs have been done in consultation with disabled people and, as a result, have achieved a high standard of accessible room and I, for one, felt comfortable and safe during my stay. The hotel was based in Govan and so one of the best bits about the trip was looking out of the wide expansive window to drink in the views of the old shipyards on the Clyde where my father used to work, and to see paddling its way down the river the Waverley steamer rolling back from somewhere doon the water like Largs or a more far flung trip to Iona. Stirred some precious memories of trips to Rothesay with my Dad when he used to make his way to the engine room with me to show and explain to me the machinations of steam engineering and tell me about the hard-hats bossing him and his riveter pals about all day and their timed toilet breaks! But the Hotel meant I could make the trip, maybe if it"s even for the last time, so I could take my family of Helen, Lottie and the wee man Dylan back to their inherited roots and Scottishness. That's what this trip was all about. Just being with my three favouritist peeps in the place I once called home and to do one or two things I used to get up to when living and working in the greatest city in the World. and now Dylan and Lottie know their history. Sadly never got the chance to hook up wy all me auld pals but sometimes you don't need to – the memories of the place and different things we did around the old toon are so strong anyway. But, you know – despite all the things I don't miss about the place, like the aggressiveness from some of its natives or the state of some of the pavements getting around town, Glasgow is still 's miles better' than anywhere in the World and it probably is because people really do make Glasgow. They make it magic, not perfect, but just pure dead brilliant. This best summed up by a Celtic fan – about my age but thicker accent – stops in his tracks when running to catch up with his pals probably going to celebrate the treble a bit more in the pub. He stops and says incredulously 'is this your family'? and then just says 'you've made ma day' and finally when he's nearing his pals turns and shouts back 'you're amazin'. Now I don't normally go in for all this grandiosity about us crips doing normal everyday things and "inspiring people" but – you know what – there are so many barriers in Britain still facing disabled people's independence (mostly a Conservative UK Government) – I am gonna agree with him and say I am pretty f'n amazin – but aren't we all, eh? Now before I start off greetin' again I suppose any self respecting little punk from this area of the west of Scotland had better make a cheesy reference to Glasgow's remarkable independent record label . I can't do better than reference my own favourite 'postcard' band put together by Roddy Frame of EK and celebrate the notion that it was anything other than a 'mattress of wire' on which I had to sleep on in my old home town. Love Spooks
Transport & Parking
Nearest train station is Glasgow Central Nearest subway station is Exhibition
Access
Audible Fire/Smoke Alarms, -Guest Rooms, -Hallways and -Public Areas Emergency Instruction in 14pt Print, Emergency Instruction in Braille Braille on Lifts and in Public Areas, Vibrating Pillows Available On-Site Restaurant Menus in Braille or Available Reader, On-Site Restaurant Menus in 14pt Print Audible Alarms in HallwaysRecently. Close-captioned TV Visual Alarms or Alerts -Guest Rooms -Hallways -Public Areas Hearing-impaired Services Refurbished accessible rooms are compliant, with a hoist rail above the bed, a low level viewer in the bedroom door. The following public areas are accessible: -Public Toilets Lift Access to All Floors Lifts Are ADA Compliant Lift near Accessible Rooms Wheelchair Accessible Parking Spaces:10 Ramp Access to Property Ramp Access to Hotel Bar/Lounge Ramp Access to Hotel Restaurant Parking Drop Off Point is adjacent to entrance Wheelchair Accessible Rooms Available Accessible Door Locks Accessible Heating, Cooling and Light Controls Guest Room Furniture Can Be Rearranged Emergency Cord/Button in Bathroom Emergency Cord/Button in Bedroom Adequate Clear Turning Space in Bathrooms
Toilets
Accessible bathroom with roll-in shower and emergency pull cords. Handheld Shower with Hose Built-in Shower Transfer Seats Handrails Roll-in Showers Safety Bar in Shower Bathroom Doors Open Outwards (in Accessible Rooms) Accessible Bathroom Controls
Staff
Great
Anything else you wish to tell us?
Just a great place to know it's there :)
Photos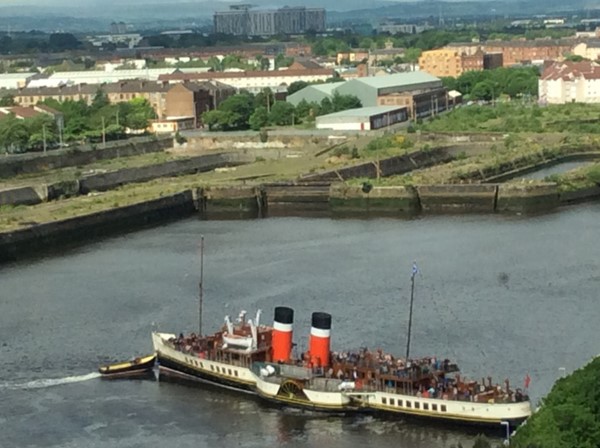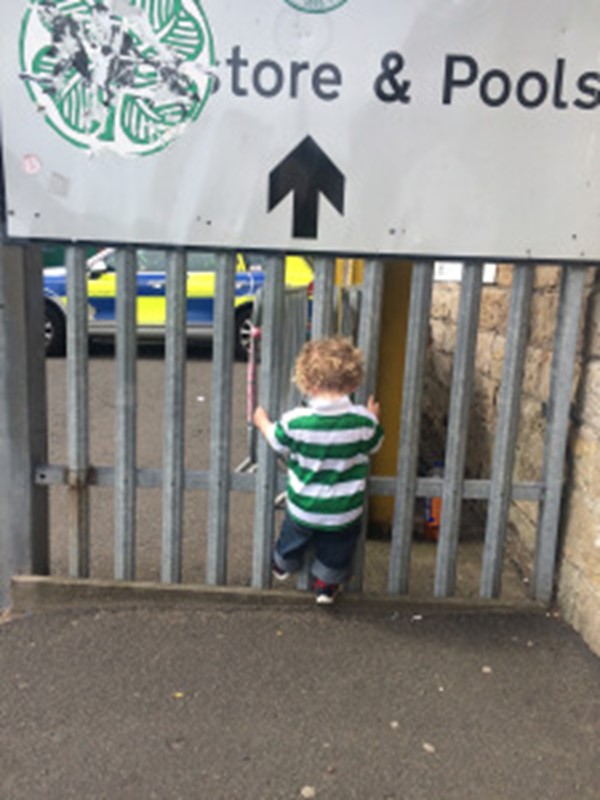 Video
We've had 6 reviews for Crowne Plaza