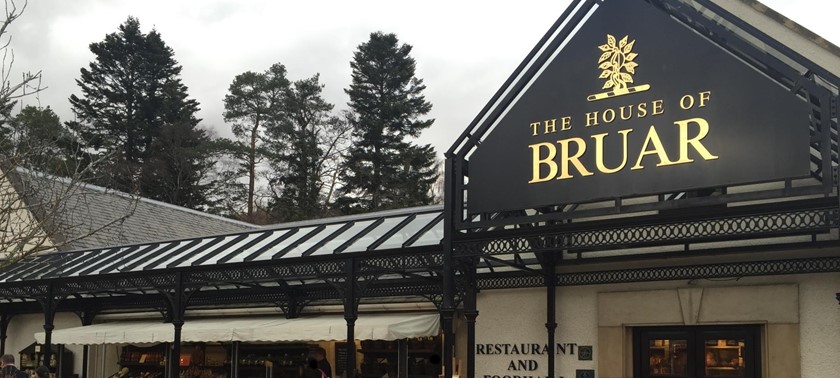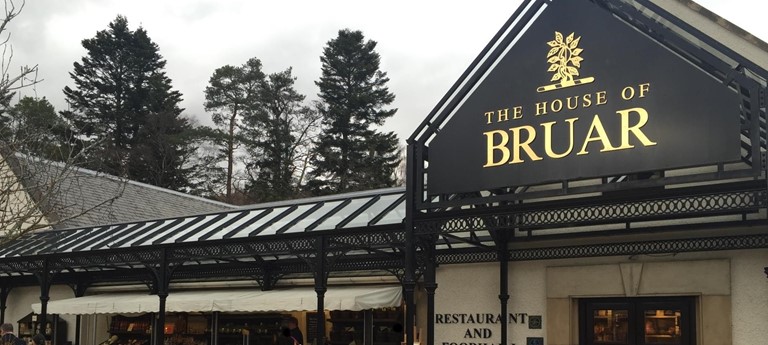 Good stop on the A9 but visit at a quiet time
Stopped to have a quick lunch, do some shopping and use the accessible toilet. Will use again as a good distance up the A9 and worked well.
Shopping and restaurant
The main reason for our visit was to go to the food hall which is amazing . Access is easy into the food hall and members of the public were happy to hold the doors open for us. It was easy to ge...
House of Bruar
Large Shop, food hall and restaurant. Poor infection control and no 'track and trace' in restaurant. Disabled toilet cramped and had unnecessary "clutter" inside. Red emergency cord had frayed...
A fab day out.
There was some lovely scenery on the walk.
Massive shopping centre and lovely scenic walk
The shop was very good for weelchair space. There weren't any lifts just stairs.
We've had 6 reviews for House of Bruar