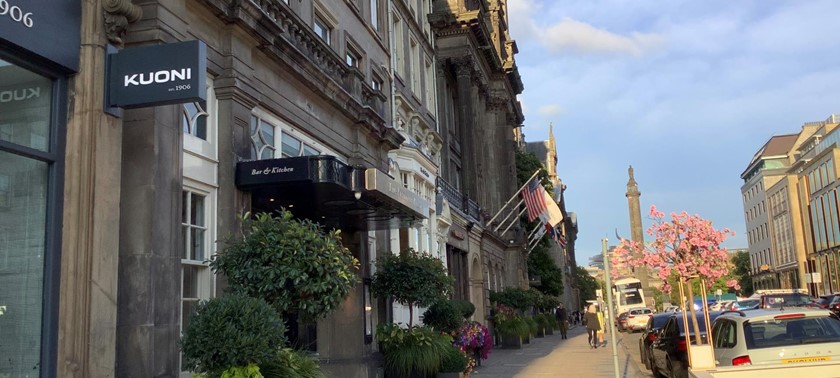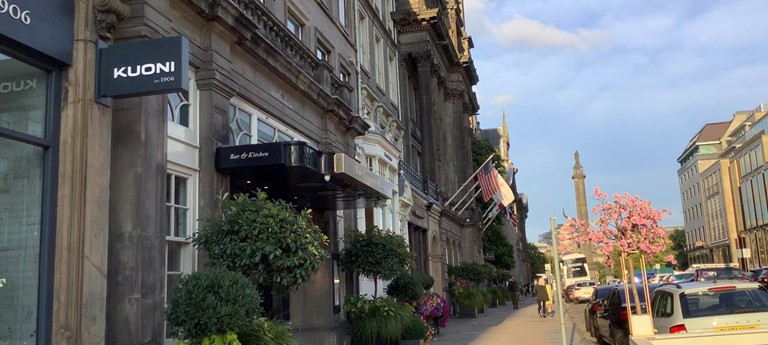 InterContinental Edinburgh the George
21 George Street, Edinburgh, EH2 2PB, United Kingdom
|
0131 225 1251
|
Website
Disabled Tavellers Scotland (4 of 5) Intercontinental hotel
Visit date:
This review is especially helpful for those who have or use the following: Walking Aid, Wheelchair, Powerchair, Mobility Scooter
Overview
Five old townhouses standing on the upmarket New Town area on George Street, Edinburgh, have over the years been converted into what many consider the finest hotel in Edinburgh, recently taken over, on 31st July 2019, and now named Intercontinental Edinburgh the George. The townhouses were built around 1780, and are now category A listed buildings. In 1840, number 19 was redesigned to become the headquarters of the Caledonian Insurance company, and this is used today as the main entrance into the hotel, with its original stone carved name proudly on display as you enter the hotel. (Photo 2). During 1939 they sold their premises to the George hotel, who had bought no,s 21 and 23 in 1860, then expanded over the next few years. In 2009 it was voted the best hotel in Edinburgh, after being taken over by the principle hotel company, then sold on to Intercontinental hotels in 2018. The hotel stands on George Street, an up class area of Edinburgh. The first view of the hotel was very attractive with shrubs and flowers in many flower boxes. (Photo 1). The entrance is on the level (photo 2), with its old original sign as an Insurance company. We were greeted by two very friendly members, the manager and receptionist, (photo 4) and invited to sit in the reception lounge while drinks were ordered.(photo 3). COVID 19 restrictions prevented us from certain areas, so an incomplete review. From the reception lounge onward, it is all steps (photo 5) so only someone with a bit of mobility would be able to use the facilities, and that's sad, because it certainly looks a very nice hotel but we are deprived of being able to see it all.. The hall led us along to an elegant restaurant (photo 6) and next to this was "The Printing Press bar and dining room, (photo 7) and we enjoyed a very nice lunch (8). Our final thoughts A very nice hotel, but unfortunately not suitable for disabled, unless you have little bit of mobility to get up out of your chair. We would have highly recommended this hotel if you have mobility.
Transport & Parking
Parking is difficult and not close enough, so we arrived by public bus service, which stops very close to the hotel. We managed to return to our hotel by my wife pushing me along and downhill for the shortish ride to Princess Street, however, the bus stop is next to this hotel.
Access
Although there is a level entry into the hotel and up to reception desk, from then on its has steps everywhere, and being a listed building, there are no lifts. This prevented us from seeing everywhere we wished, and COVID restrictions were also in place.
Toilets
Staff
All the staff we did meet were excellent, highly trained and polite, who did what they could to help us, going beyond what they should have done, and we were grateful for their support.
Photos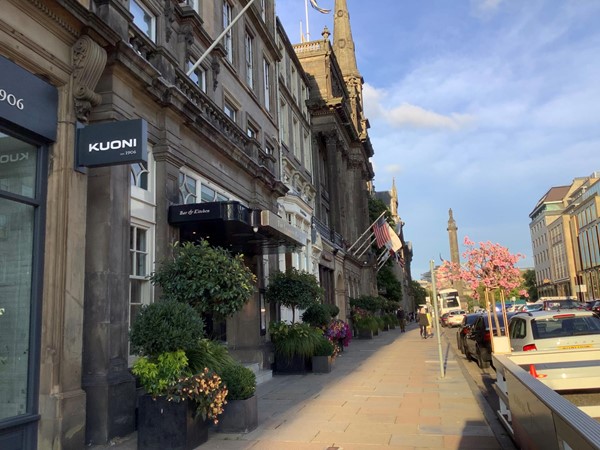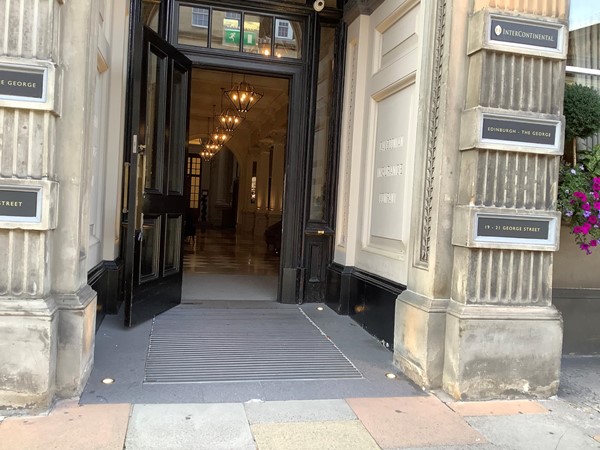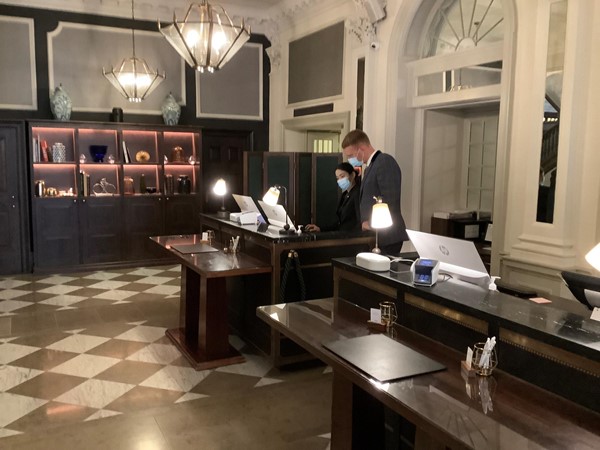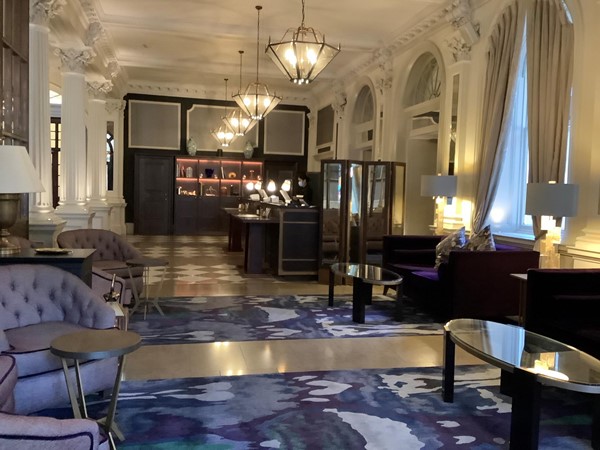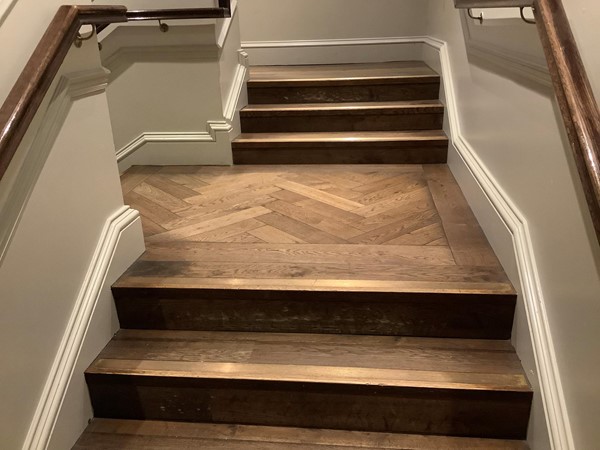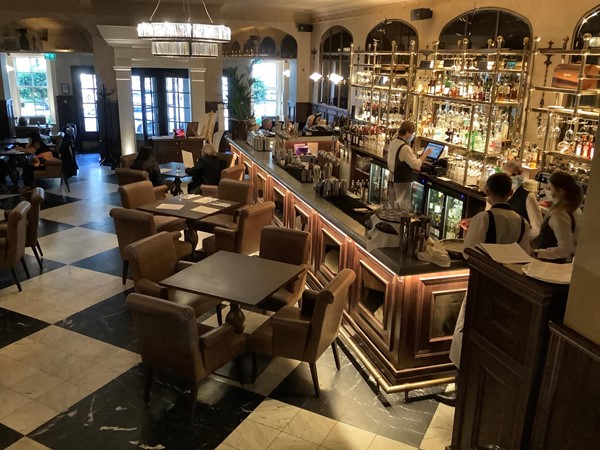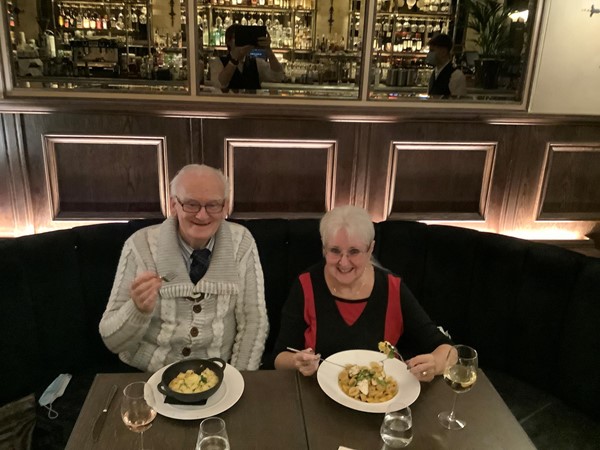 We've had 1 review for InterContinental Edinburgh the George