Royal Lyceum Theatre
Royal Lyceum Theatre, Grindlay Street, Edinburgh, EH3 9AX, United Kingdom
|
0131 248 4800
|
Website
You Know We Belong Together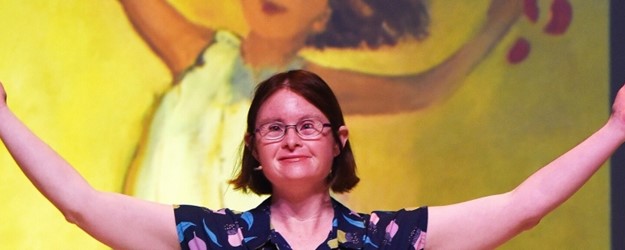 You Know We Belong Together brings the untold stories of performers with Down Syndrome to life in a heartfelt and upbeat show, inspired by performer Julia Hales' passion for the classic Australian soap opera Home and Away.
Julia Hales has watched every single episode of Australian soap opera Home and Away since it first aired in 1988, but she's never seen another person with Down syndrome in the cast. Julia is an artist and performer, with dreams of landing a role in her favourite show and finding love.
You Know We Belong Together is a joyful celebration of community spirit and a call for greater inclusivity from a community rarely represented on stage or screen. This live documentary has had sold out seasons in Australia and is at once a universal story of love, loss and friendship, and a deeply personal exploration of the frustrations and aspirations of living with Down syndrome. All set in the famous diner at Summer Bay.
Julia and a cast of six actors from Western Australia put their own lives on stage, mixing their experiences and day-to-day realities with monologues, sketches, video, dance and song. A BSL interpreter joins the cast at the diner's tables, becoming part of a story that is an uplifting blend of the personal and political.
A touch tour for this production is available before the 7.30pm performance on 26 August.
https://www.eif.co.uk/events/you-know-we-belong-together
Back to Events