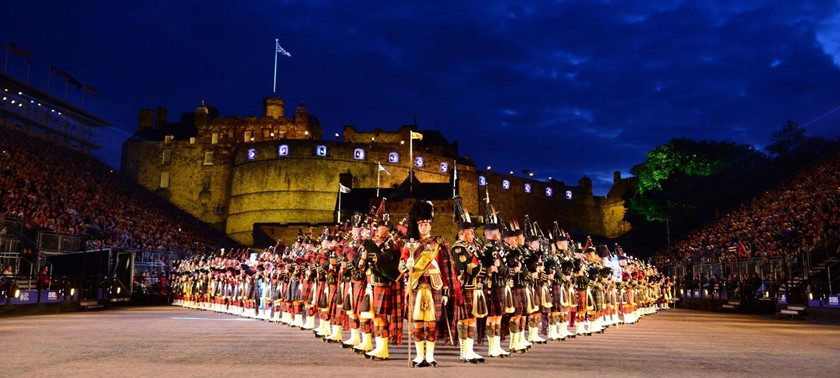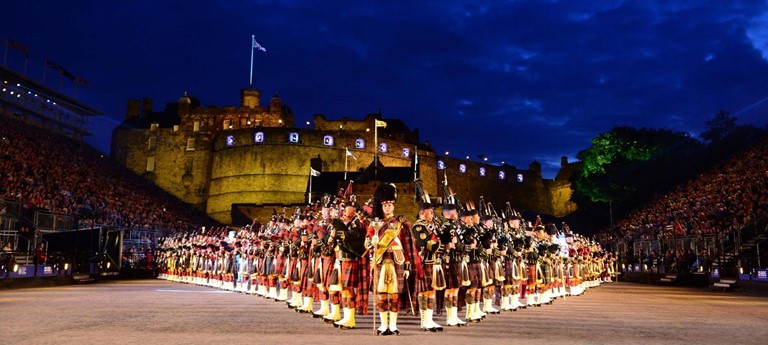 Royal Military Tattoo at Edinburgh Castle
1-3 Cockburn Street, Edinburgh, EH1 1QB, United Kingdom
|
0131 225 4783
|
Website
Careful preparation necessary - but well worth it
5 likes
Visit date:
This review is especially helpful for those who have or use the following: Walking Aid
Overview
The 2017 Edinburgh Tattoo was my first time. Myself and carer booked for the Preview performance, the tickets for which are half the normal price. The price reduction applies to everyone but as I am eligible for a free ticket for my carer, this in reality meant quarter price tickets. We chose seats in Section 10, which has spaces for wheelchairs. Other sections similarly – see https://www.edintattoo.co.uk/tickets/2018-seating-plan-and-prices/ for further information. We could have opted to be at ground level but our chosen seats were high up, giving one a good view of the performers, who mainly face towards the Section 10 seating. There is a lift, and a gentleman assisting. He helped me to sort myself out, then parked my rollator for me, out of the way but close enough for when I needed it. The Box Office having opened today (23rd July 2018) I have just booked to see this year's Tattoo, for the Preview performance with its half-price tickets, which is on 2nd August. Again, we selected the high seating. We now know from bitter experience that we need to take cushions and blankets. Last year, hard chairs provided seating for carers and the evening got very cold, with a breeze blowing in behind us (from the Firth of Forth). On the other hand, the atmosphere was great. A kind and friendly lady we were sitting beside sustained my carer by providing her with chocolates and hot drinks. This time around, we'll be taking a flask, and treats to share – now we know the score. Also, in 2017 we had to wait outside for the best part of an hour before we could pass through The Gatehouse, by which time I needed the loo so we headed for the nearest sign-posted toilet block at ground level. Not only was there a queue for the single disabled toilet, it was up a slope and not the most salubrious of loos. This year I know to avoid those toilets and, if necessary, use the ones for my seating area. I'm assuming there were complaints about the need to hang around outside before being allowed in because this year we are to speak to an attendant, as disabled people will not have to queue! When buying tickets, we were informed that one part of the On-line information re. 'Accessibility' is wrong. Cars and taxis are apparently not going to be permitted to drive up to the Esplanade as stated – due to the congestion this causes. Drivers are required to drop passengers off at the George IV Bridge, meaning there is an uphill walk of 0.2-0.3 of a mile, depending on the route taken, some of it on cobbles.
Transport & Parking
See body of review. We caught a bus, then walked. It wasn't a long walk, but difficult terrain, especially in the tightly packed crowds. We left just before the end in order to get downhill and avoid said crowds, thus making the walking easier for me.
Access
Difficult for disabled people due to the sheer numbers of people congregated at the entrance to Edinburgh Castle, then the rush once we were let in.
Toilets
I was unimpressed by the one I went to - but at least there were disabled toilets
Staff
Helpful up to a point, some better than others.
Anything else you wish to tell us?
The Tattoo itself is great, and well worth seeing if you can get there. The purpose of my review is to offer pointers on how better to manage the experience.
We've had 6 reviews for Royal Military Tattoo at Edinburgh Castle