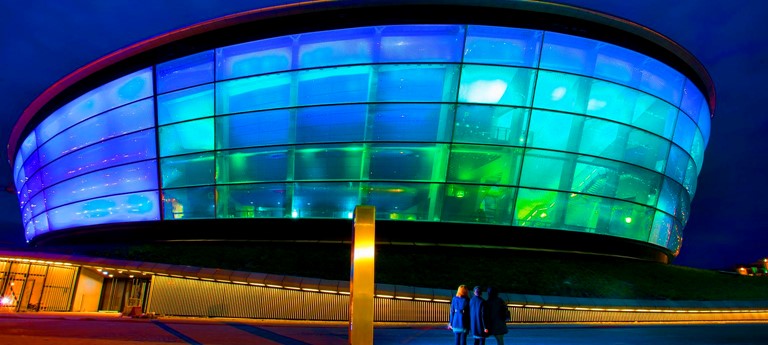 Madness concert
Lots of parking but have to. pay. Security let you in a separate door from crowd and a little earlier. Lift to level. for. seats. All on the flat then. Security put us in space and sear for fri...
Accessible but..
1 like
No stairs to the entry of building which is good and also had lifts if needed to go upstairs. However, it is very busy and the parking is not the best so you may need to walk a bit and also stand...
James Taylor
This visit to The SSE Hydro was our umpteenth and I really only have one minor complaint. That is the parking. It costs £10 and escaping from the car park is a nightmare.
Great for wheelchair users
I was really happy with the accessibility and there were lots of staff on hand to help if needed. Well signposted. No issues getting to the area, I don't think the seats were very comfy for my si...
The SSE Hydro, SEC, Glasgow
4 likes
Really nice & helpful staff! Great toilets, terrible food!
We've had 20 reviews for The SSE Hydro