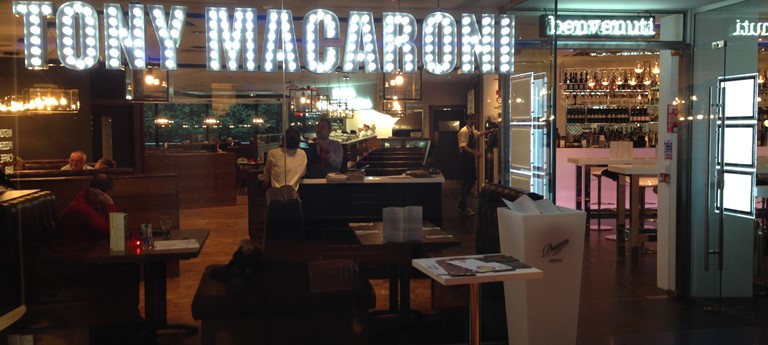 Very accessible and very delicious!
We went as a work night out - a big party of about 12 which included 3 powerchair users and a manual wheelchair user. This was no problem at all, the table which we were seated at had loads of spa...
Great accessible pizza and pasta
Level access throughout. Good accessible loo. Very friendly staff who were very accommodating and welcoming of our party that included 4 wheelchair users. A great venue for a group night out.
Easy access, great food, helpful staff
2 likes
A well deserved five stars as this is one of many visits I have made. From wheeling in through to seating, ordering and having your meal the experience was good. More so when you understand that...
We've had 3 reviews for Tony Macaroni