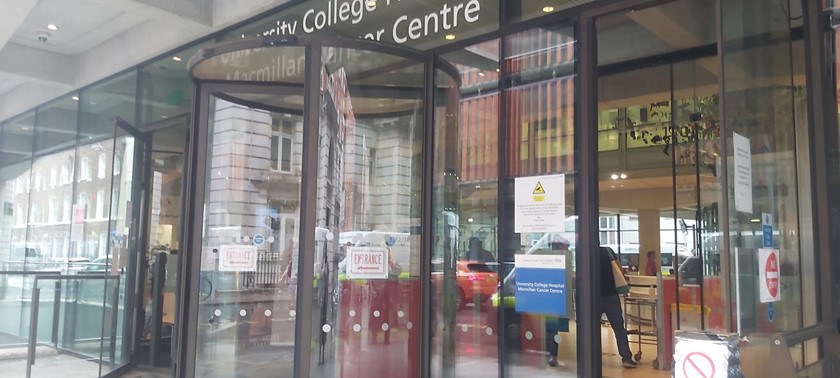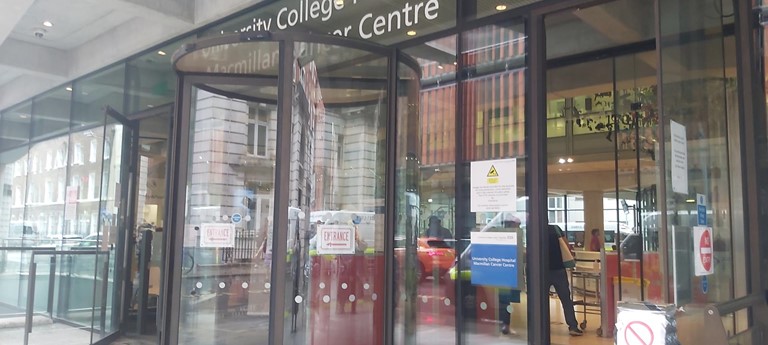 University College Hospital
235 Euston Road, London, NW1 2BU, United Kingdom
|
020 3456 7890
|
Website
Excellent access and Covid 19 measures
Visit date:
This review is especially helpful for those who have or use the following: Walking Aid
Overview
The Macmillan Cancer Centre is part of University College Hospital. It provides diagnosis and treatment for cancer. There is also the Macmillan Support and Information Service to provide assistance and advice for patients, family and friends. This review is written post lockdown and there are a lot of covid-19 measures in place. I have been here for 2 seperate appointments within the last 2 weeks so it is a combined review of both visits.
Transport & Parking
The nearest tube stations are Warren Street, which is not step free, and Euston Square which is only step free westbound. The nearest step free tube stations are King's Cross or Tottenham Court Road. From either there are buses that will stop near by the hospital.
Access
On arrival there are revolving doors and push button doors. At the moment the push buttom doors are being used by everyone. The building is entirely step free. There are 4 lifts to access all the floors. Where there are desks there are also lower level desk sections. However now some of the desks are roped off in front to maintain social distance, it means for me that also means I can now longer rest against the desk while I am being served.
Toilets
There are spacious accessible toilets with grab rails and an emergency cord. The toilets were clean and tidy.
Staff
Staff were very helpful. Today, I arrived before 8am for my appointment. I didn't realise at the time that they usually don't let anyone in until after 8am. However, the security guard let me in explaining he was doing so because I have a disability. Staff at the receiption and during my CT scan were very helpful and considerate. The week before I had been there for a mammogram and again staff were very helpful.
Anything else you wish to tell us?
I am still just coming out of shielding, after having nearly 6 months not leaving my home. I have felt very nervous about going out and I've had 2 CT scans postponed during lockdown and I can honestly say I felt very comfortable in the hospital. Covid 19 measures for Macmillan Cancer Centre: The centre is using a one way system. Only the main entrance on Huntley Street is open and that is being used as an entrance and exit. Please note the other entrance on Mortimer Market is closed. On arrival, facing the building, the entrance is on the left hand side, see photo. On arrival there is social distancing in the queue. At the entrance staff will ask why you are visiting. Then they will ask you if you have any covid-19 symptoms. There is also hand sanitiser to use and they will give you a face mask if you don't already have one. They will also direct you as to where to go. On the ground floor some of the seating has been removed or spaced out. The double seats have a sticker on one side to remind people to social distance. The cafe, Macmillian Support Centre and the pharmacy are still open. However, I don't know if their opening hours have changed. Signs saying that there should be no more than 2 people in the lift. However, I just waited until I got an empty lift. In 1st floor receiption area there was noticably less seating. My mammogram was the same as before except I wore a mask throughout and the member of staff wore PPE. Today, when I went for my CT scan. This was the 1st CT scan I had had here, so not sure how different it is. The waiting room is in the lower ground floor. I assume that chairs had been removed as there were only chairs round the sides. The desk had a rope in front of it. I was asked to fill in a paper form and was given a a clip board with forms attached to it and a pen. I handed it back to receiption when I finished. I was then called in for my scan. I used a changing room and then had the cannula fitted into my hand and was then taken into the room with the CT scan. I left my mask on throught the procedure and staff were wearing PPE. On both visits there were cleaners about mopping and wiping round the building. On exiting you leave from a different door on Huntley Street. Prior to my visits I received message saying I had to attend my appointment on my own and no one could accompany me. Please be aware, in my case my CT scan had been postpone twice before due to shielding. This had been rearranged for today. However, my results will be given to me by my consultant during a telephone appointment. If you have a hospital appointment please make sure you know if it is a face to face or telephone consultation. Also speak to your consultant if you are feeling anxious about attending, as I spoke to mine during shielding, he was understanding and my appointments were re-arranged. I have to say now that I felt it took a lot of courage for me to go, however, I felt safe when I got there and was well looked after. However, you must do what is best for you.
Photos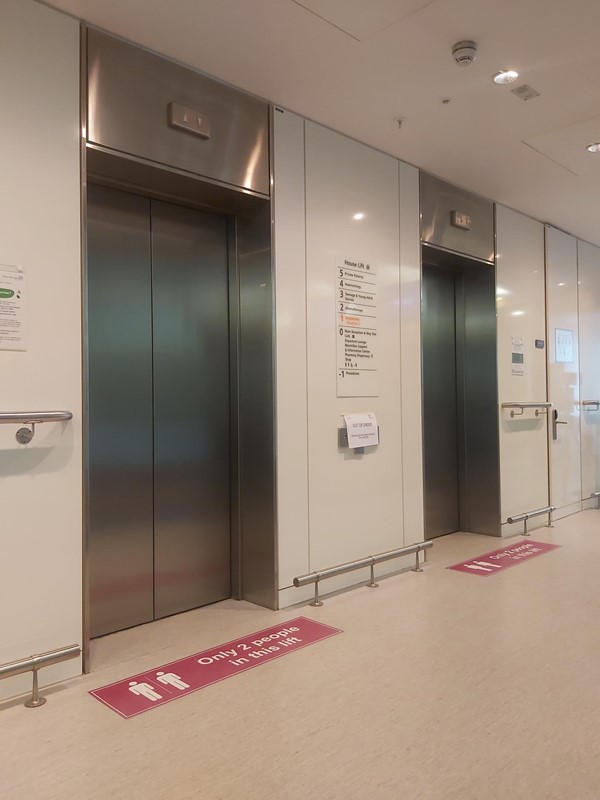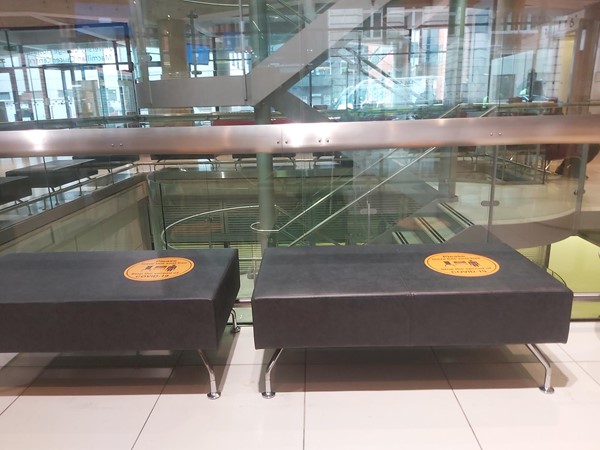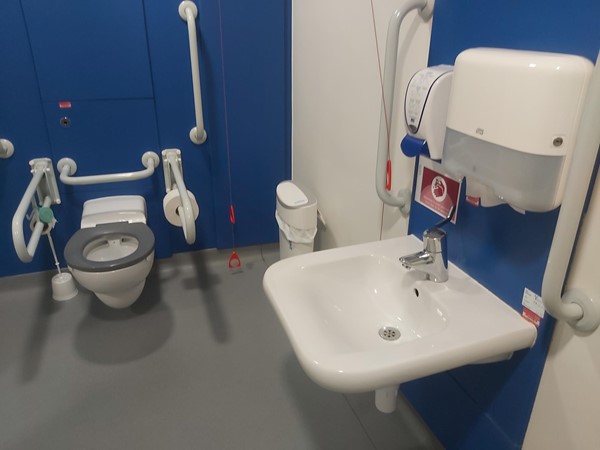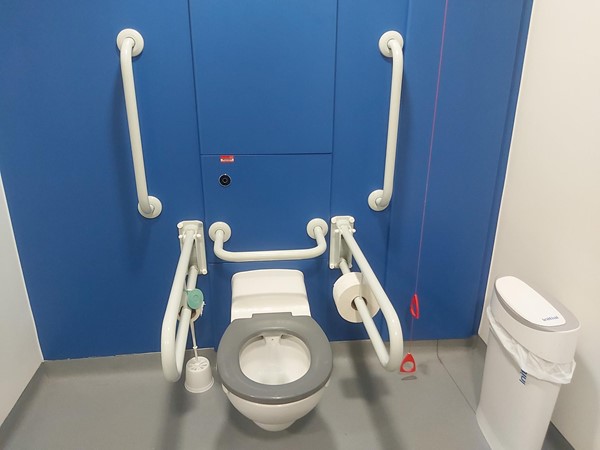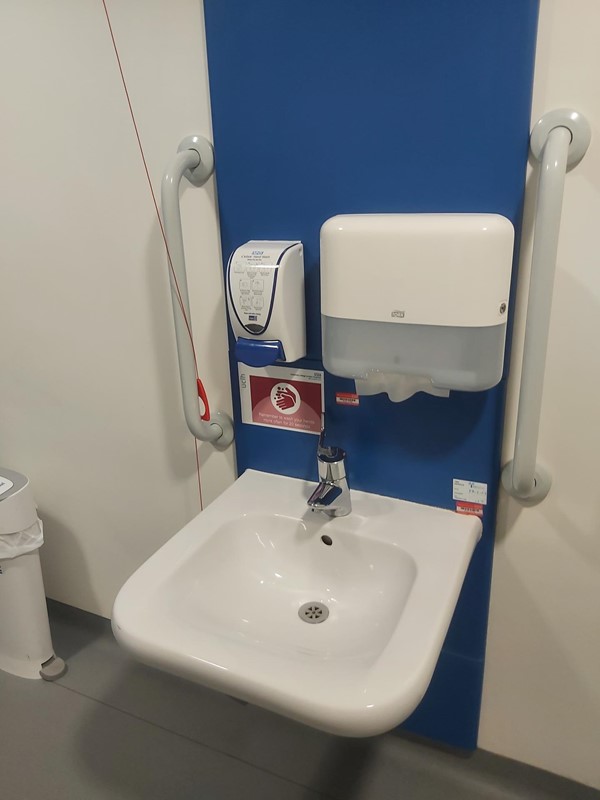 We've had 3 reviews for University College Hospital