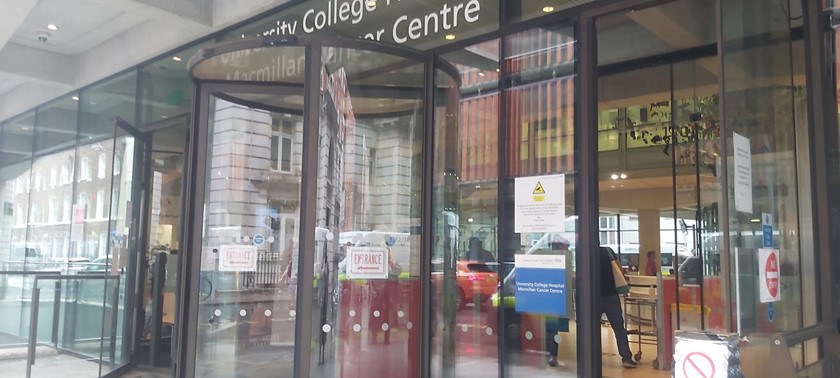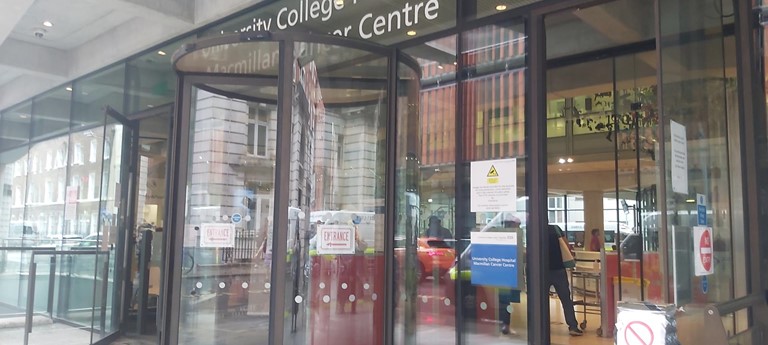 University College Hospital
235 Euston Road, London, NW1 2BU, United Kingdom
|
020 3456 7890
|
Website
More Problems with Disabled Access
Visit date:
This review is especially helpful for those who have or use the following: Walking Aid
Overview
This review relates to my week long stay in hospital following surgery in October 2019. I had been diagnosed with womb cancer and had a hysterectomy. The medical and nursing care I received was excellent. However, this review is focusing on disabled access. There were problems with accessible toilets, shower, bed and a couple of one off incidents with the staff.
Transport & Parking
The nearest tube stations to the hospital are Euston Square, which is only step free westbound, and Warren Street. The nearest step free station is King's Cross. There are also several buses that stop outside the hospital entrance on Euston Road.
Access
The hospital has step free access and lifts. On arrival I reported to 1st floor surgical reception. I was asked to give an urine sample and there were problems with the accessible toilet provision, see below. After my operation I was given an air bed type mattress bed. The bed was extremely high and meant that I needed help in both getting into and out of the bed. The mattress was very soft and moved to the contours of my body. This meant that my bottom got stuck in the mattress and it was extremely difficult to move, turn over or get off the bed. The bed was wide so it was difficult to use the bed rails as grab rails to pull me up as I could only comfortably reach one side. The bed felt like a prison, as I was unable to get out of it without help. The bed was meant to prevent bed sores, but I got one on my left buttock which appears to have been caused by the friction of me trying to manoeuvre myself in bed. I first raised the problem with the bed preventing independence on the Saturday after my operation. On the Monday 2 members of staff from the bed company came and agreed it was not suitable for my current needs, as it was designed for people who are less mobile. They showed me a feature on the bed which made the mattress firm for 10 - 15 minutes, and this made it easier for me to move on the bed. I agreed that as I was due for discharge I would stay in the bed for my final night, and it was agreed if I was to stay in hospital any longer, another bed would be provided. It appears that most of the staff did not know how to operate my air bed type mattress bed. On the Tuesday I was due for discharge and I failed my physio test as I was unable to transfer into the bed. I expressed my concern that I felt like I had been set up, as it was known that I was unable to transfer due to the height of the bed, and that a normal height bed was not available for me to try to transfer from. As a result of this my discharge from hospital was delayed by a day, until a home physio assessment could be organised. This issue was raised with the hospital before I was discharged. On T6 Gynae Ward, there was a walk in shower. The grab rails were all horizontal and there were no vertical grab rails. The shower chair was a purple plastic chair without arms, and was the same type of chair as the ones for visitors to use. This did not feel safe to use it so I didn't shower during my stay. This issue was raised with the hospital before I was discharged.
Toilets
When I arrived at 1st floor surgical reception I was asked to provide a urine sample. There was no accessible toilet in the reception area where I was seated and a member of staff had to escort me through a locked door into Section D where there were accessible toilets. When I did get to the accessible toilet it was spacious and had grab rails and an emergency cord. Also when the staff had asked for a sample they handed me a test tube and seemed surprised when I said I couldn't manage that and required a cardboard pan, and then had to go and find me one. When I was on T6 Gynae Ward, initially I had a catheter and then I used the assessible toilet on the ward which was spacious, had grab rails and 2 emergency cords.
Staff
When I arrived at the 1st floor surgical reception, they informed me that my operation may have to be cancelled due to there not being a suitable bed, with air bed type mattress, available for me. I felt upset at being informed of this. I reminded staff that they had already re-scheduled my operation date and that the cancer treatment waiting times are no more than 2 months (62 days) wait between the date the hospital receives an urgent referral for suspected cancer and the start of treatment and that on that timescale I was already on day 124. The hospital consultant had previously told me that they were working on a timetable with 7th October 2019 being the cut off for the safe period to operate by. I reminded them that on the basis of their own timetable that my operation was now scheduled for 3rd October, and as my consultant only operated once a week, it would bring the next available date of surgery to 10th October, which was outside of their own guidelines. It was very stressful having to advocate for myself to have my cancer treatment surgery. They went away to sort it out and within a few minutes I was informed that a bed was available. Also while at the 1st floor surgical reception, Janice, a nurse, completed my admission checks. When she came into the room she said she had been delayed as there had been a wheelchair blocking the way. I asked her if there was a person in the wheelchair and she said there was. I said to her that she should then use the term wheelchair user. She ignored my comment and used the term wheelchair again. I told her I found her terminology offensive, and explained it was like using the n word. She didn't apologise and I felt very uncomfortable. After my operation I was taken up to T6 Gynae Ward. Overall the care I received was excellent. However, one night, when I had just had my catheter removed I pressed the bell for the nurse to help me to the toilet. The nurse arrived and when I got out of bed I asked for my crutch. She then started to walk me towards the toilet and again I asked for my crutch. She said she would walk me to the toilet and then go back for my crutch, which she did. I then returned to bed and she picked up my crutch, leaned over me and used my crutch to switch off the button behind my bed. When I needed the toilet for a 2nd time, another nurse came, and noted that my bed rail had not been raised. I spent the night not feeling safe as I didn't want the 1st nurse to return to deal with me again if I needed assistance with getting out of bed. This issue was raised with the hospital before I was discharged. Apart from this overall the medical and nursing care was good.
Anything else you wish to tell us?
Overall the medical care was excellent, however, accessibility could be much better. Areas for improvement are the location of accessible toilets, lack or positioning of grab rails, lack of a suitable and safe shower chairs, the need to assess patients and choose bed/equipment suitable to their individual needs and staff training on disability awareness.
Photos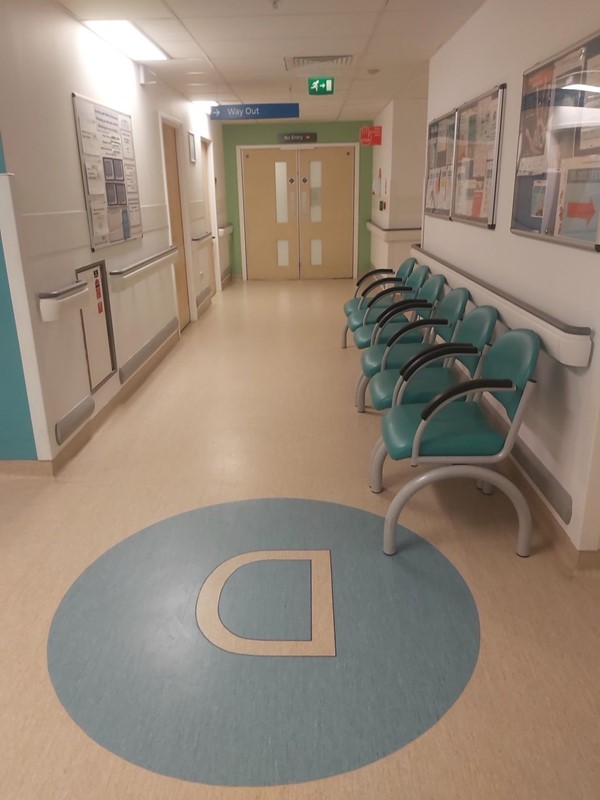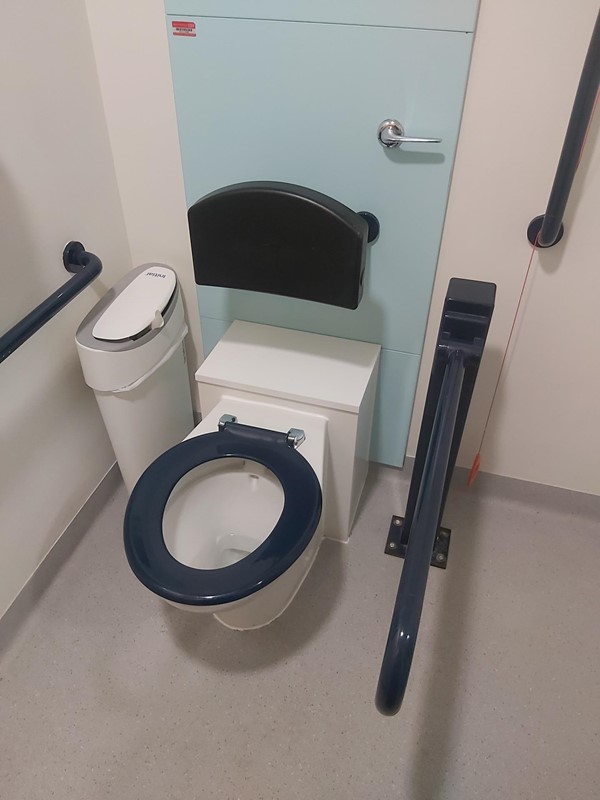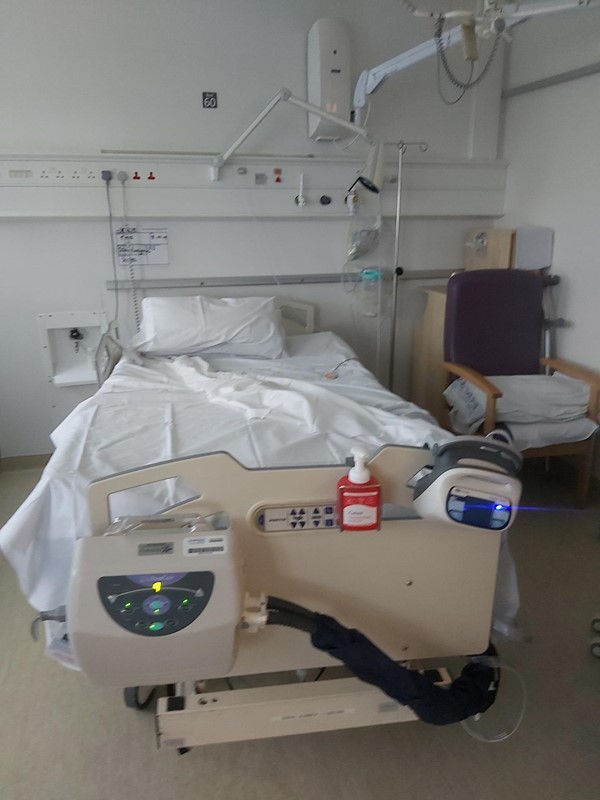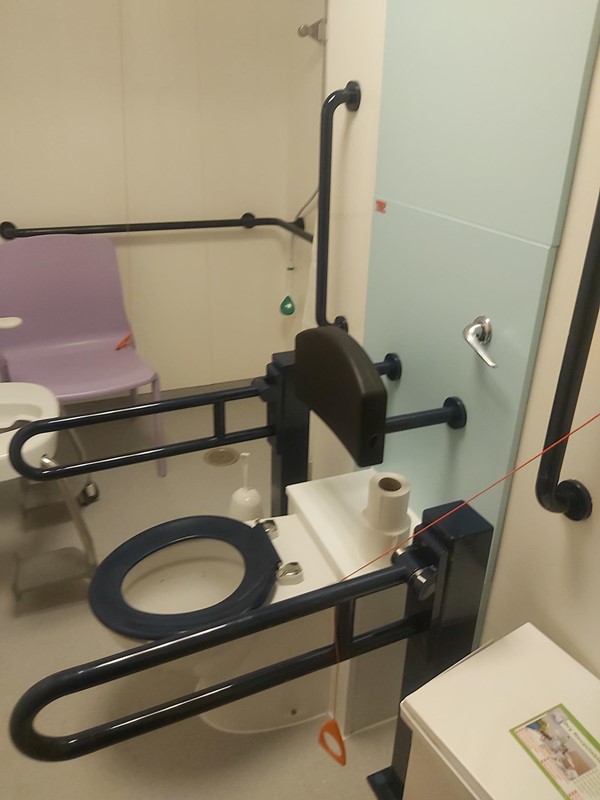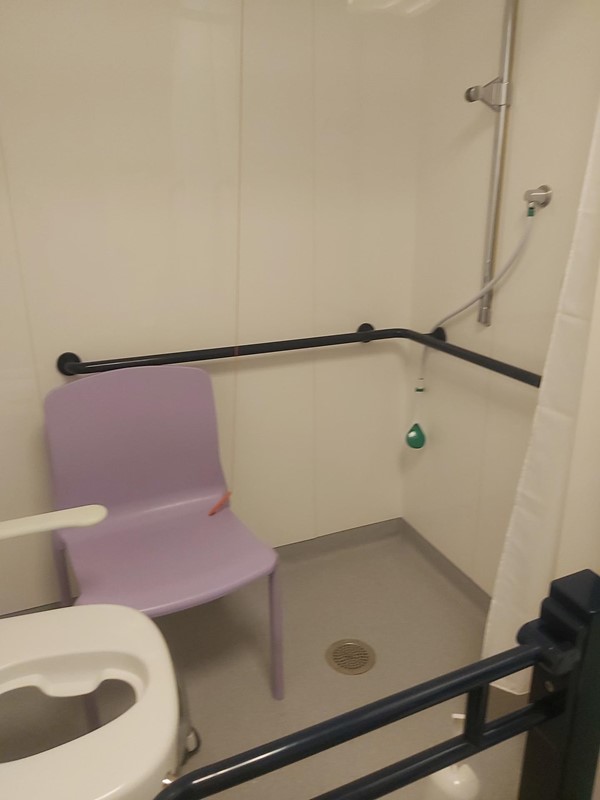 We've had 3 reviews for University College Hospital