Art trip in York
Visit date:
Overview
Easily accessible from the front square, with a ramp and automatic doors so great for families with small children too, especially the wide doorways. The entrance space is open and attractive with easy access into the cafe as well. There's a small shop area, well spaced out, and is not too 'busy' with stuff. Toilets and lift are easy to access. For those who can use stairs, its the original stone staircase up, very wide but a bit daunting for those of us with visual perception issues - vast paintings hanging in the stairwell were a bit intimidating, not a criticism just a point to be aware of. I like this gallery. It's easy to get around, it's not stuffy and silent, there's plenty of room to manoeuvre. The shop at the top open on to the beautiful decking to look out across the gardens and the sculptures on the grass - wacky! There's both lift and stair to access the garden. The ceramics are stunning, areas to play and create, it's hands on, open and light. We enjoyed it.
Transport & Parking
We didn't use it.
Access
What was relevant to us was the access to a lift if the stairs were difficult, also large open spaces can be daunting but it wasn't the case here. The lift and toilets were clearly visible and access in, out and around the gallery was good.
Toilets
Staff
Anything else you wish to tell us?
It's not a vast space, so its a great space to visit for people who might feel overwhelmed by larger venues. The cafe is in and outdoors, and the gardens at the back are calm and easily accessible.
Photos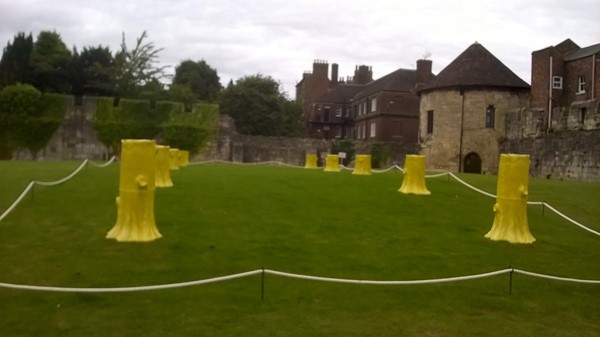 We've had 6 reviews for York Art Gallery