10 places to eat in Glasgow with disabled access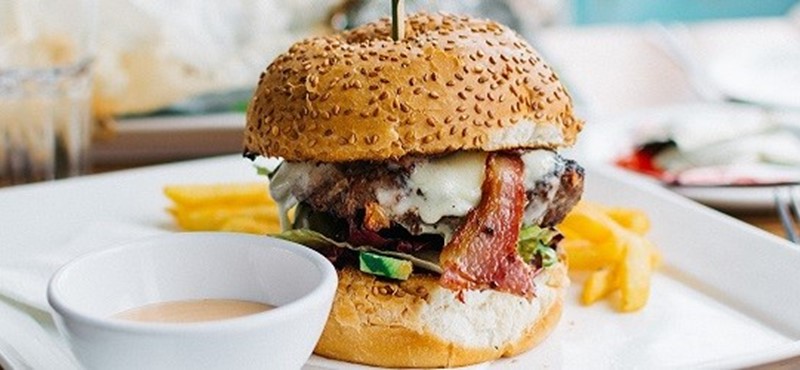 Whether you're a local visiting a new neighbourhood or a visitor soaking up the city's creative districts; Glasgow is jam-packed with unusual and buzzing restaurants! From Vietnamese bike cafes to vegan live-music restaurants and vintage west end social scenes; you won't be short of accessible places to eat in Glasgow.
Paesano Pizza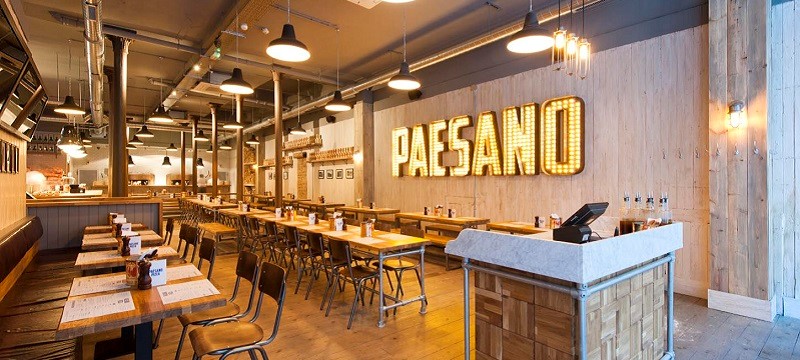 Paesano Pizza, 94 Miller Street
Go here for: authentic Napoletana pizza.
Serving Napoletana pizzas baked in wood fired ovens, Paesano Pizza has created a pizza with a delicious soft crust! Their ingredients are sourced from locations around Campania in Italy, and their ovens have been built by Giana Acunto of Naples.
"Delicious food, will go back! Decent accessibility. Easy access into building, with no steps required to gain entry. Limited amount of parking outside of the building due to where it is situated." Read review.
Hanoi Bike Shop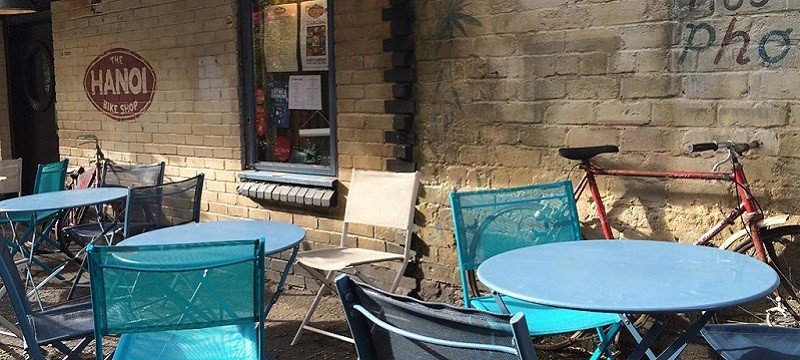 Hanoi Bike Shop, 8 Ruthven Lane
Go here for: a casual lunch bursting with flavours.
Tucked away in Glasgow's West End, Hanoi Bike Shop 'brings the spirit of Vietnam' to the city. It's a good place to go for a plate of healthy food, served late all week.
"This is a lovely wee restaurant that serves Vietnamese street food, realty tasty food and with an accessible loo! Restaurant was rather small and narrow inside, upstairs would not be accessible." Read review.
If bike themed restaurants are your thing, you should also check out Siempre Bicycle Café. It even has its own secret garden…One reviewer loved it and wrote: "easy to access and get around the café with a wheelchair. Great laid-back atmosphere. Food is delicious and the coffee is even better".
Loks Bar & Kitchen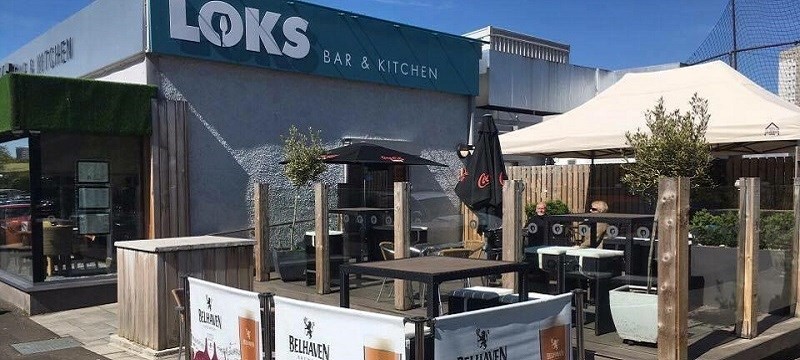 Loks Bar & Kitchen, 16 Newlandsfield Road
Go here for: a group gathering with friends.
Popular with locals in the Southside of Glasgow, Loks Bar and Kitchen is a large restaurant serving quality food such as Jamaican Jerk Chicken, Argentinian Grilled Flank Steak, and Lobster, Crab and Gruyere Macaroni; as well as burgers including the Loks Aberdeen Angus.
"Ramped entry to the side door (not automatic) a few tight spaces inside but enough room to accommodate passage for a large wheelchair. Good height tables, nice food. Good drinks in an accessible place to meet up. Good, big venue." Read review.
Pickled Ginger
Pickled Ginger, 512 Saint Vincent Street
Go here for: something a little different!
An 'authentic Japanese and Korean fusion restaurant', Pickled Ginger is the place to go if you're looking for unusual flavours and impressive creations. There are cocktails to match every meal, and there is a large selection of Japanese whiskey to sample.
"On street parking and level access, but possibly difficult to negotiate behind chairs and to the end of long, narrow restaurant to sizeable disabled toilet at rear. But worth the effort for the fabulous Japanese food served by knowledgeable and very helpful staff." Read review.
Drygate Brewing Company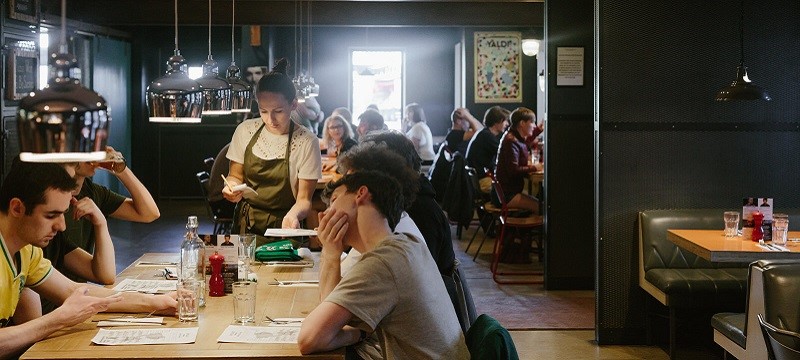 Drygate Brewing Company, 85 Drygate
Go here for: beer and burgers.
Beer enthusiast? Drygate Brewing Company has 26 rotating taps and panoramic views of their in-house microbrewery as you eat! Food is served in the Brewhouse, and bites and sides are for the picking in the Beer Hall.
"Exceptional bar in Glasgow's city centre. Microbrewery theme with on premises brewing and over 30 different beers on tap. Accessibility second to none from first arrival." Read review.
Hillhead Bookclub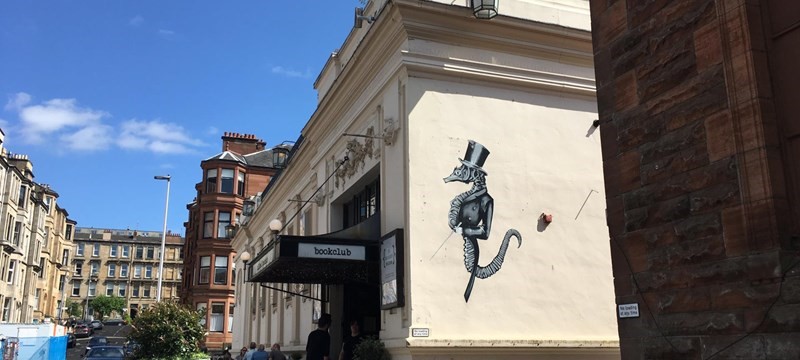 Hillhead Bookclub, 17 Vinicombe Street
Go here for: fun and nostalgia!
Much more than just a restaurant, at Hillhead Bookclub the cocktails are served in gramophones, there are sewing clubs, Wednesday night bingo and Sunday vintage fairs. As for food, you can expect lots of pies and hearty goodness.
"This is the place to be in Glasgow's West End. Nice selection of beers and cocktails, interesting and fun layout. This place has thought of access well, some areas are inaccessible but the main part of the interior bar and all of the outside is accessible. Plenty space around tables and aisles." Read review.
Mono Café Bar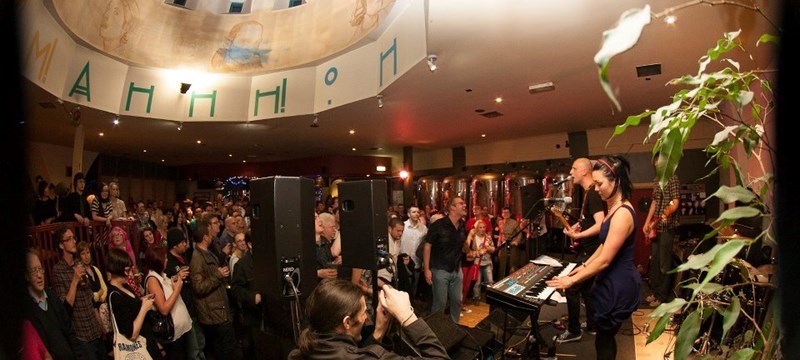 Mono Café Bar, 12 Kings Court
Go here for: vegan food and music.
Looking for vegan food in Glasgow? Mono Café Bar is an award-winning vegan restaurant and music venue with wheelchair access.
"Over our first decade, we developed a reputation for good beer, good vegan food, good gigs and good times. Mono is accessible from the street at ground level. There is an accessible toilet in Mono which can be accessed at ground level." View listing.
Bella Vita
Bella Vita, 597 Mosspark Boulevard
Go here for: a family night out.
Co-owned by Mimmo Rossi, Bella Vita was opened in 2012 and is loved by locals! Inside is quaintly decorated with plenty of homely frames adorning the walls.
"We had a fantastic time in the restaurant from start to finish. It's not often a restaurant gets access, food and attitude right, but Bella Vita pulled it off." Read review.
The Left Bank
The Left Bank, 33-35 Gibson Street
Go here for: breakfast before exploring Glasgow's accessible museums.
Close to Kelvingrove Park and near the University of Glasgow, The Left Bank's breakfasts come highly recommended, but they serve delicious food all day long. They even make their own 'refreshing spritzers' if you want something a bit different from 'the run of the mill soft drink'.
"We have a very wide pavement level door opening up to our main restaurant and bar area. There is a disabled toilet in this area and all chairs at tables are movable to allow access for wheelchairs." View listing.
View more restaurants in Glasgow >>
Have you been to Glasgow?
Where is your favourite place to eat in the city? Write a review >>
You might also enjoy:
Glasgow's top museums with disabled access
Edinburgh's best pubs and bars with disabled access
Where to eat in London with good disabled access
Locations: Glasgow