4 wheelchair accessible farmers' markets to fill up your cupboard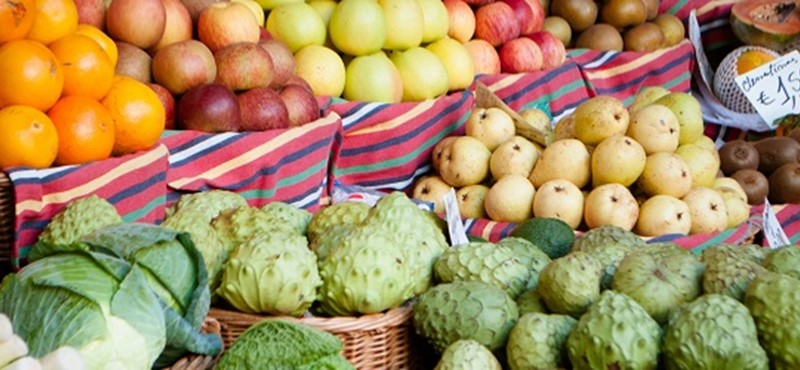 Farmers' markets offer a multi-sensory experience. Not only do you get to replenish your kitchen with tasty food, but the aromas and colours of recently harvested veggies, as well as the lively atmosphere means they're a great day out. Check out these accessible farmers' markets for your next food shopping.
Salisbury's Charter Market
Tuesdays, 9am to 3pm and Saturdays, 9am to 3.30pm.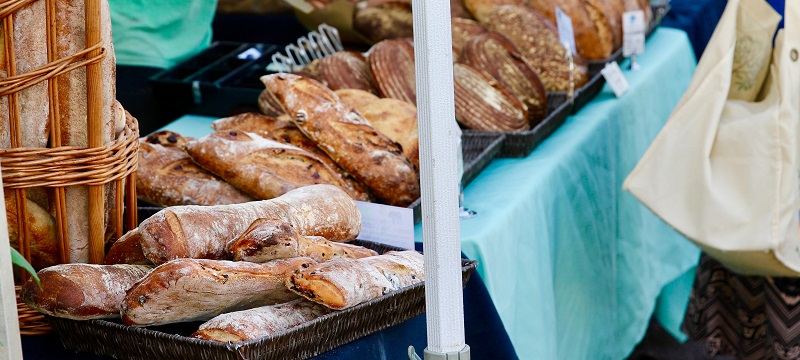 Sailsbury's Charter Market takes places at the Market Place, a historic 'flat accessible area' right by the city's beautiful cathedral. This outdoor venue features over 70 retail stalls and a farmers' market right in the middle, recognisable for its blue and white tents. Among many delicious things, you can find smoked fish, homemade bread, fresh veggies and fruit, and locally produced wines.
The 4-star review on Euan's Guide says the centrally-located venue has 'disabled parking nearby' and a 'central accessible toilet'. Rain, snow or shine, you are sure to find this wheelchair-friendly market open every Tuesday and Saturday of the year. The exception is the third Tuesday in October, when the funfair takes over.
Liverpool's Baltic Market
Last Sunday of the month, 11am to 3pm.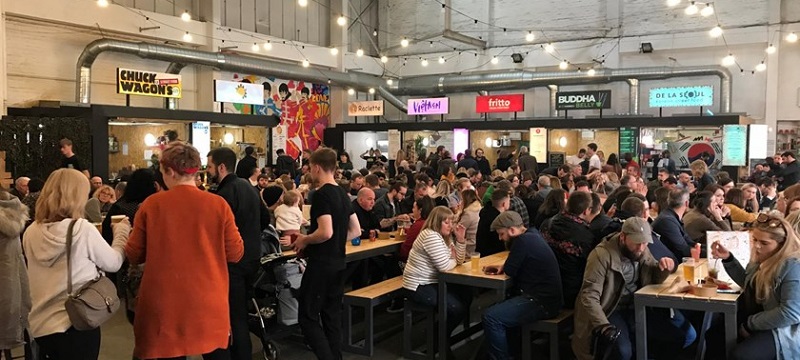 The quirky Baltic Market is located in Liverpool's hip Baltic Triangle, inside the iconic Cains Brewery. Although its main purpose is to sell 'seriously tasty street food', on the last Sunday of the month there is a farmers' market with a selection of local producers and special guests. 
Running alongside the street food section, the farmers' maret offers unique finds, such as cheese, freshly-made bagels, pies and dog treats. Despite the fact it gets 'very busy', a reviewer said she was 'very surprised' by the level of accessibility: "the fundamentals were there: step-free access, accessible loo, well-lit environment, movable benches at low tables, and very friendly staff."
Abergavenny Market
Fourth Thursday of the month, 9am to 2.30pm.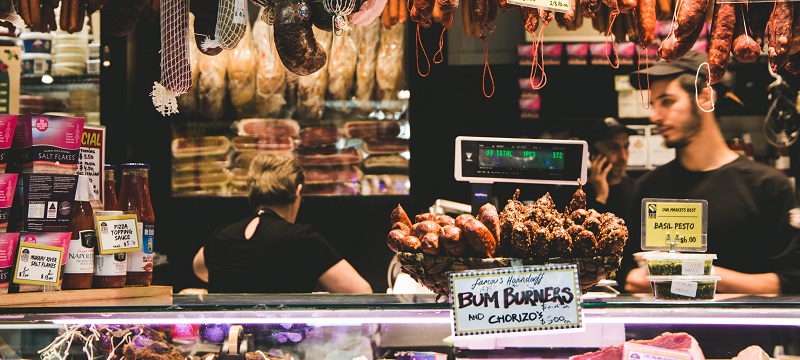 Known as the 'Gateways to Wales', Abergavenny has a market tradition dating to the 13th century thanks to its long-standing manufacturing industry. Today, the step-free market hall holds a series of events ranging from a crafts fair, an antiques fair, a food fair, and the monthly food and artisan market, which is where local farmers' sell their produce. 
The 5-star review says there is a 'street level' entrance, aisles 'wide enough for mobility scooters and wheelchairs', disabled parking 'within easy distance', all of which means that people with mobility impairments are 'able to enjoy all events to the same extent as everyone else'.
Edinburgh Farmers' Market
Every Saturday, 9am to 2pm.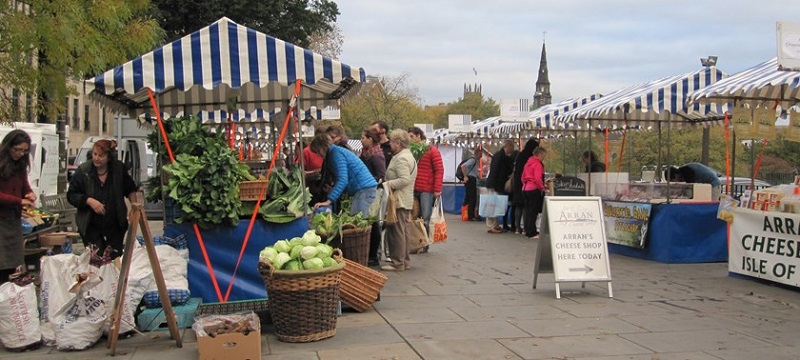 With the fantastic Castle as the backdrop, Edinburgh farmers' market is both an excellent shopping option and a great place to spend time with family and friends. A reviewer particularly liked the open-air stalls as they 'are easy to get to and it's easy to see the produce on offer'.
Access to this market is possible by public transport or car. There's a large parking lot just on the side. However, please note there is 'a bit of a climb' if you park on the lower decks; it also 'may be possible to park on street with a Blue Badge'. 
In addition to the regular 35 specialist producers, the 'level' market holds a series of unique events. For example, once a month Slow Food Edinburgh brings chefs to cook products sold at the market. 
Have you visited a great farmers' market?
If you have been to a farmers' market with great accessibility, write a review and let others know your thoughts and experiences!