Quirky British cafes with disabled access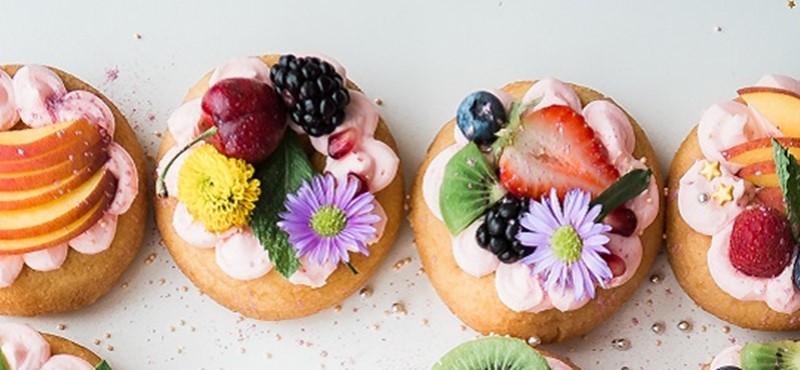 If you're looking for an unusual lunch spot to surprise friends, check out these quirky cafes and tearooms with disabled access. Perhaps you'll eat fancy toast in Whitstable, enjoy a cream tea with a difference in Cornwall, or visit the kitchen garden where the first ever pineapple was grown in Britain!
The Elm Tree Tearoom, Truro
The countryside tearoom where you'll find a 'Thunder & Lightning Cream Tea'.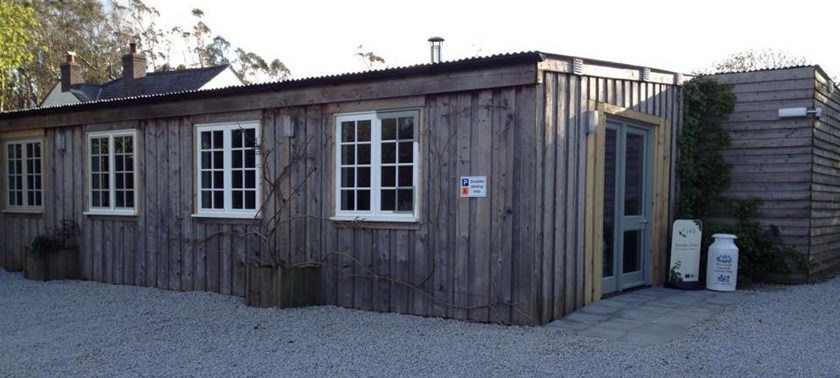 Expect vintage teacups, tasty milkshakes and a proper Cornish cream tea if you're visiting The Elm Tree Tearoom. They've even got a 'Thunder & Lightning Cream Tea' on the menu! A wheelchair user who visited wrote on Euan's Guide:
"Access with a wheelchair is easy and the staff do all they can to make you welcome. Out in the countryside, the café is on the edge of fields with adequate parking."
The Medicine Garden, Cobham
A Victorian walled garden with a difference.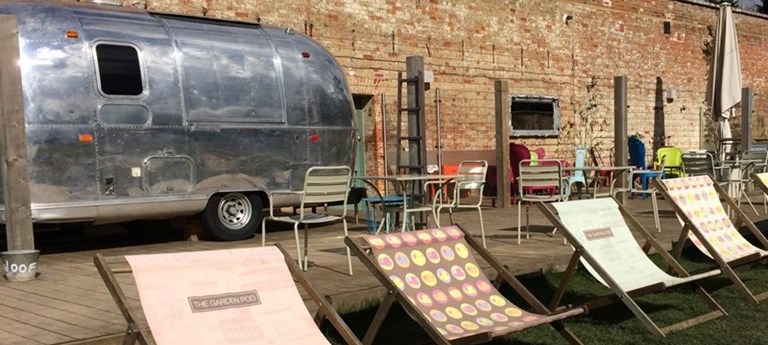 A restored Victorian Walled Garden, The Medicine Garden is a slightly more unusual place to take your friends for lunch! One powerchair user enjoyed visiting and wrote on Euan's Guide:
"In the summer it is a real sun trap and has an accessible decked café with a glass screen to protect you from the wind. There is also a greenhouse café in the rear which as a ram (on request)."
The Potting Shed Tearoom, Aviemore
A rustic greenhouse surrounded by woodland creatures.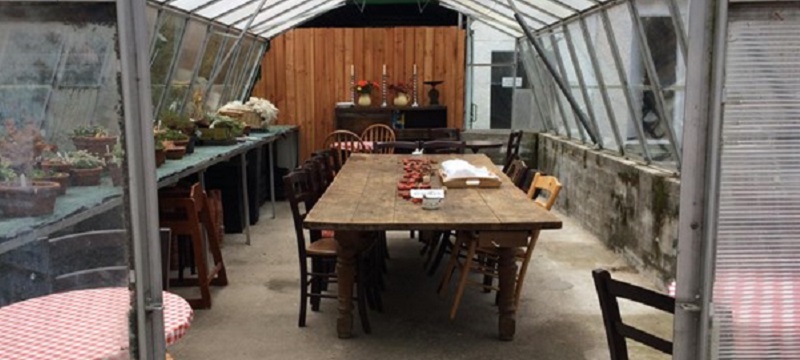 If sampling some of the country's best home-baking inside a greenhouse in the Scottish Highlands sounds like your kind of thing, you'd probably enjoy The Potting Shed Tearoom in Aviemore. It's a small tearoom serving cakes and beverages only, so phone ahead to book and make any queries before making the drive.
"What was once an old potting shed is today a tearoom serving up incredible cake. There's step-free access, but it is a bit tight for space inside the tearoom."
The Umbrella Café, Whitstable
The place where there's no such thing as boring toast.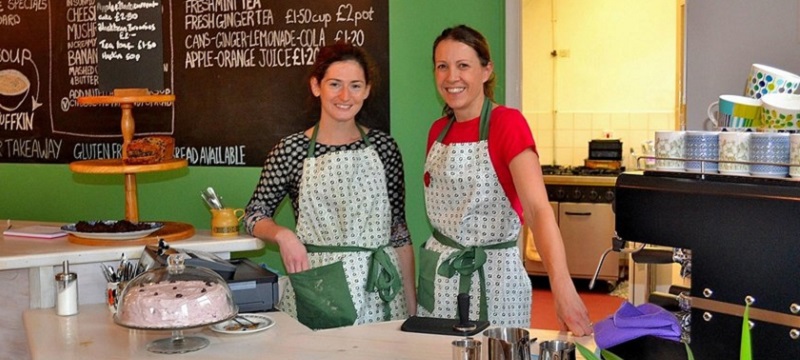 A community café with a charming town garden, The Umbrella Café is a not-for-profit with a creative toast menu and delicious cakes.
"Good healthy food and some unusual cakes! Level access to the café through a garden with a block paved path. Very friendly staff and warm atmosphere, very easy going."
Dorney Court Kitchen Garden, Windsor
The place where Britain grew its first ever pineapple!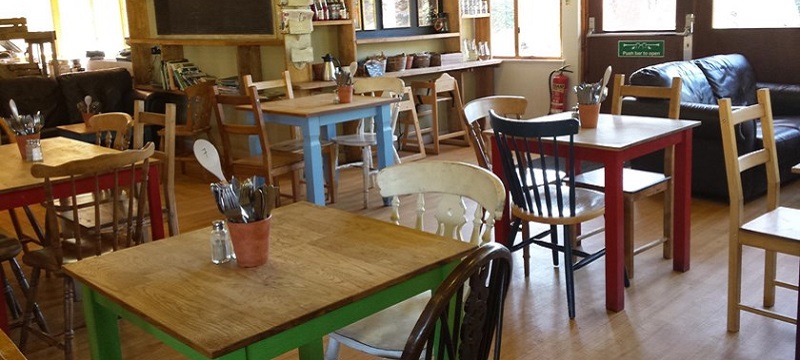 Housed in the grounds of a Tudor mansion, Dorney Court Kitchen Café serves up fabulous breakfasts and lunches, including the Dorney Ploughman's, Rowers Breakfast, and Canadian Style Pancakes. This unusual Kitchen Garden is also where the first pineapple was ever gown in Britain, and the garden's herb beds today include Tudoresque, Medicinal, Aromatic and Culinary. A wheelchair user who visited the café wrote:
"Easy wheelchair access with no steps, and ramps to café and interior shop. The kitchen garden is a wonderful place and mostly accessible by chair."
Pillars of Hercules Organic Farm Shop & Café, Cupar
The organic café with "no road-miles, just footsteps".
Pillars of Hercules is an organic, vegetarian café with a conscience. One visitor loved the café and shop, and wrote:
"Access is excellent! There are wide wooden walkways around the area with wide aisles in the shop and a low counter. Most of the tables for the café outside have movable chairs, as do the tables across the road in the apple orchard."
Sunflower&I, Cardiff
The place where you can order a bouquet as well as a snack.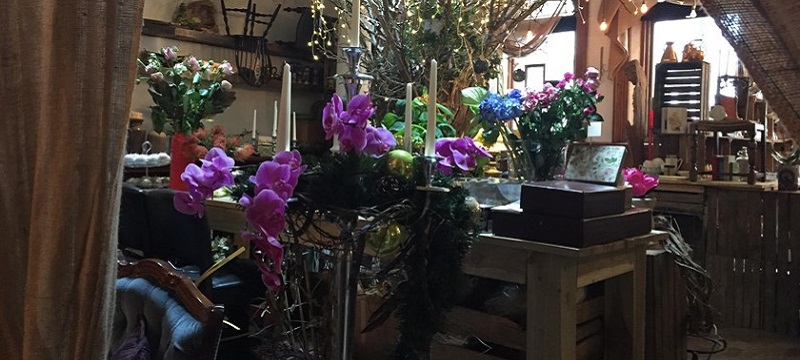 This flower studio is one of the most unusual cafes you're likely to come across in Wales! Rustic, floral, eclectic and full of personality, it's one for the senses. One powerchair user loved visiting Sunflower&I and wrote:
"Wheelchair accessible venue, beautifully decorated with floral displays and quirky interior. Light menu of teas and Polish snacks. Beautiful floral bouquets to order. Quirky, magical venue in old-town Cardiff."
Do you have a favourite café?
We'd love to know more! Rate the disabled access at cafes and restaurants you've visited. Write a review >>
You might also enjoy:
Where to eat in London with good disabled access
Places to eat in Cardiff with disabled access
Locations: Truro, Cobham, Aviemore, Whitstable, Windsor, Cupar, Cardiff