5 places for an accessible picnic in Edinburgh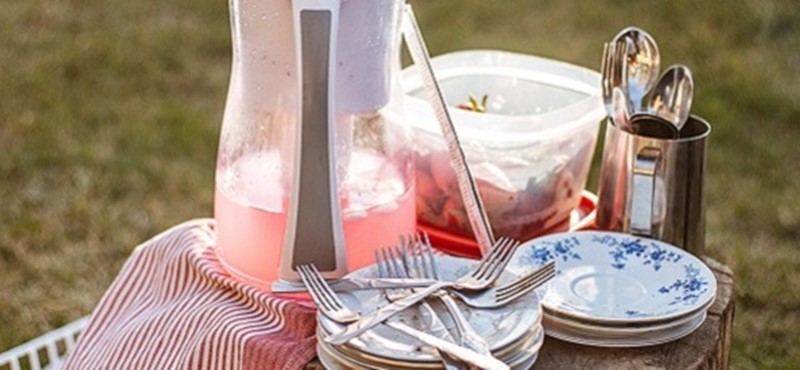 If the weather's nice and you want to be outdoors, a picnic is often the best idea. It doesn't cost too much money, and it's a great way to unwind away from the hustle and bustle of the city – especially if it's festival season in Edinburgh! We've put together a list of places loved by reviewers, and added some essential info including the nearest food shops and accessible loos.
Holyrood Park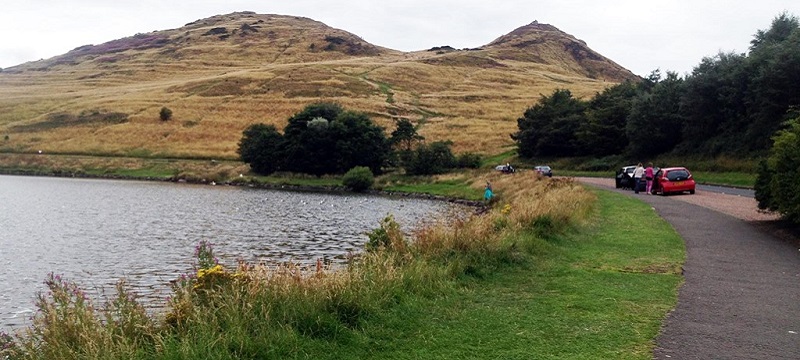 "For a country park, the access is good with plenty of parking spaces, accessible toilets, an information centre, and a map to show you where to explore." Read review.
Where to buy food: Holyrood Park is so vast that you are never too far from a supermarket somewhere around the perimeter! The best place to picnic is the area close to The Scottish Parliament and Holyrood Palace where there is a large patch of flat, short grass. There is a Tesco on Holyrood Road where you could pick up picnic supplies on the way, or if you're driving, there is a large Sainsbury's at Meadowbank where you can get all your picnic essentials. There's also a little ice-cream van near the main Holyrood Park car park if you want to cool off on a summer day!
Nearby toilets: The Holyrood Park Education Centre has accessible toilets, and there are also publicly available toilets in the nearby Scottish Parliament. This includes a Changing Places Toilet and last entry is 4.30pm on Mondays, Fridays and Saturdays, and 6.00pm Tuesdays, Wednesdays and Thursdays. It's best to check their website for any amendments to this during recess.
Portobello Promenade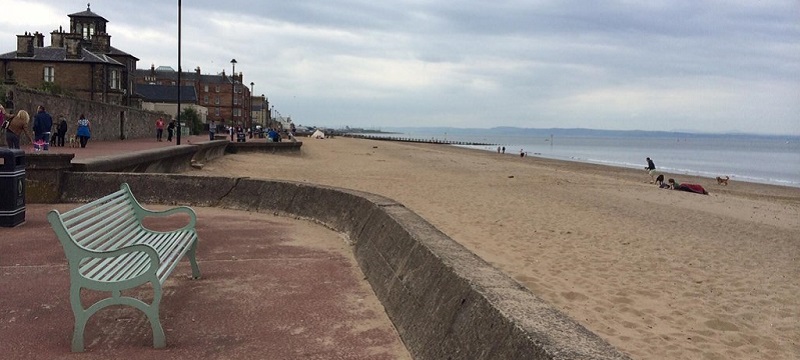 "Access from nearby streets and a wide smooth surface make for great wheelchair access. You can get down on to the beach at points but this isn't recommended unless you have a beach wheelchair. There are plenty of places to stop and sit and admire the fantastic views. There are a couple of cafes where you can get a coffee and in the summer the odd ice cream van appears." Read review.
Where to buy food: Portobello is a bustling neighbourhood with various shops, cafes and restaurants on Portobello High Street. On the Promenade, there are several street-food vans that pop-up from time to time, including ice-cream vans, fish 'n' chip trucks and the Little Green Van which serves tea and coffees – perfect for warming yourself up on the breezy coast!
Nearby toilets: Many of the public toilets around Edinburgh have closed in recent years including the RADAR key operated toilet at Pipe Lane just off the Prom. To get around this, there is another publicly accessible loo available inside Tumbles at Portobello Gymnastics and Softplay Centre just off the eastern end of the Promenade. It's open from 9.30am – 5.00pm every day. If you're having a picnic in the evening, there are accessible toilets inside Portobello Swim Centre that stay open until 10.00pm Monday – Friday, but close at 4.00pm on Saturdays and 6.00pm on Sundays.
St. Andrew Square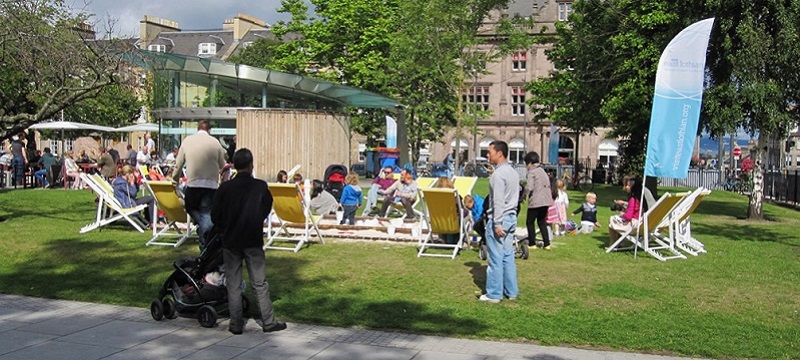 "Dating back to 1770 and designed by James Craig as an integral part of his New Town Masterplan, St. Andrew Square Garden has been transformed into a haven in the heart of the city centre. The refurbishment included construction of a network of pathways through the garden accessed through two existing and two new gates." View listing.
Where to buy food: There is a Costa Coffee inside St. Andrew Square if you fancy a hot drink to go along with your picnic. Across the road in Harvey Nichols, the top floor is where to shop if you're in the mood for an upmarket picnic as it has cakes from local bakeries such as Cuckoo's Bakery.
Nearby toilets: The public toilets at St. Andrew Square were included in the removal of various city loos around Edinburgh a few years ago. This can make whittling hours away in St. Andrew Square a little tricky, but there are a few public amenities in the surrounding area. In Waverley Station there is a RADAR key operated accessible toilet, but often friendly toilet attendants will unlock it for you. Right beside Waverley Station is a large pub called The Booking Office which has a Changing Places toilet. On the occasion that events are held in St. Andrew Square, such as the recent film screenings attended by the Euan's Guide team, there are accessible portaloos.
The Meadows
"This public park is beautiful, and has great access. The paths are flat and wide, and spread all over the park – ideal for wheelchair users. There are also lots of benches to have a rest on." Read review.
Where to buy food: There is a Sainsbury's in Quartermile which can be reached by walking up Middle Meadow Walk. Next door is Peter's Yard where you can pick up the best Swedish food including cakes or fresh drinks to add to your spread!
Nearby toilets: There is a RADAR key operated accessible toilet in the east of The Meadows at Hope Park. This is open from 10.00am – 6.00pm.
Princes Street Gardens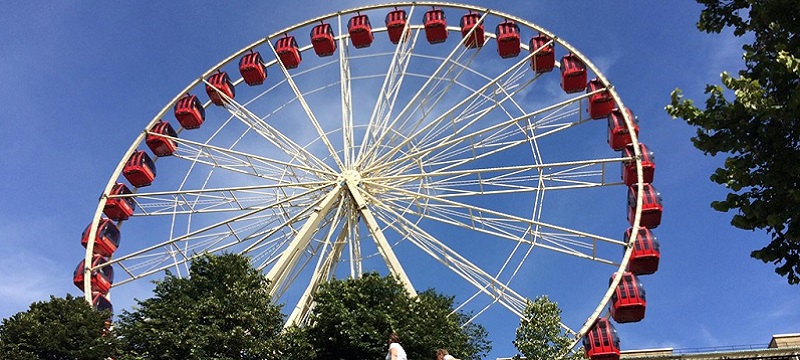 "The Gardens, at the east end, are really handy for public transport with the tram stopping nearby, bus stops right outside the gates and Waverley Station just across the road." Read review.
Where to buy food: There is an M&S on Princes Street and in the nearby Waverley Station where you can pick up fresh picnic supplies. Inside the park, there is a kiosk serving food and drinks, and also The Scottish Café and Restaurant. This has a great shortcut with lift access back up to Princes Street, helping you to avoid the park's steeper gradients.
Nearby toilets: There are accessible toilets inside the Scottish National Gallery beside the park, and there is also a Changing Places toilet inside The Booking Office pub, and RADAR key operated accessible toilets inside Waverley Station.
Where do you like to go for a picnic?
Add your recommendation to Euan's Guide by writing a review!
This was last updated in July 2017. For the most up to date information about nearby accessible toilets, be sure to check the Edinburgh Council Website.
You might also enjoy:
Edinburgh's best pubs and bars with disabled access
Edinburgh the city of festivals
Locations: Edinburgh