6 wheelchair accessible places to stay in Scotland this winter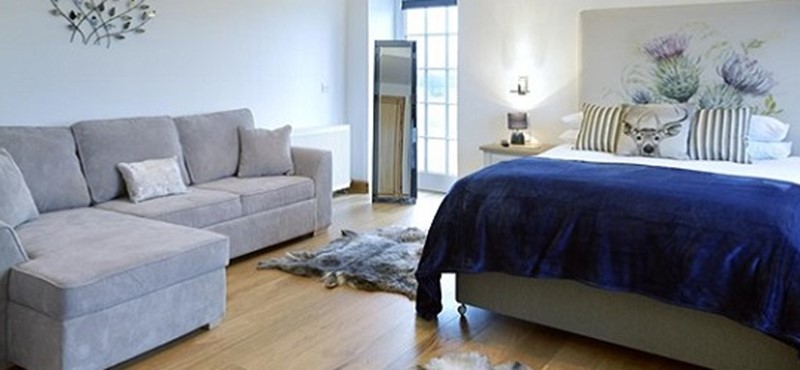 From basic bunkhouses to luxury lodges, there are some incredible places to stay in Scotland over winter! Whether you want to be in the mountains, on an island or close to Glasgow, take a look at these six wheelchair accessible lodges and cottages for some holiday inspiration.
Coll Bunkhouse, Arinagour
(Private dorm sleeps 4)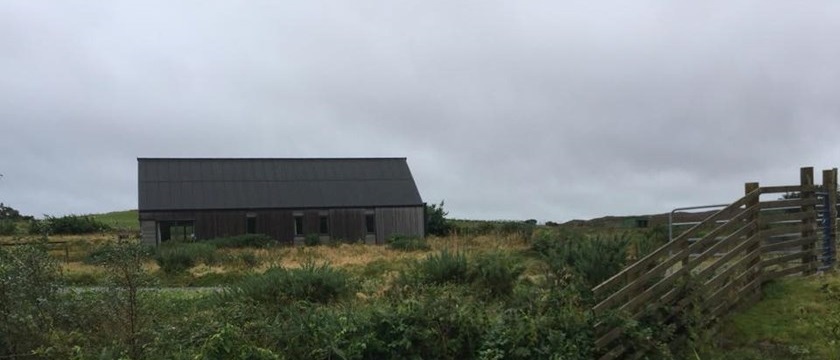 If you're spending your winter island hopping, one reviewer has recommended staying at a wheelchair accessible bunkhouse on the Isle of Coll! Around 10km west of Mull, the island is a peaceful place to visit and the Coll Bunkhouse has level access, accessible loos and removable bunkbeds.
"My first experience of a bunkhouse has got me really excited and raring to try out other bunkhouses! It was all totally wheelchair accessible, clean and bright."
The Moat House, Annan
(Sleeps 14)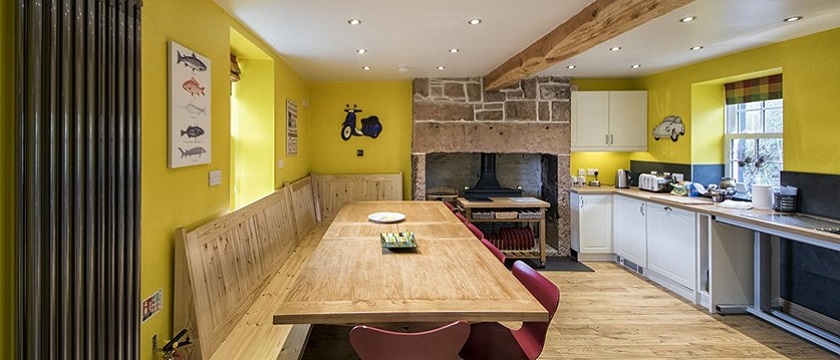 Close to the English border, Annan is a river port town with a lively high street and charming bridge. If you're staying here over winter, the cosy Moat House with its impressive kitchen would be a good spot to host a big family dinner!
"The disabled facilities were unrivalled from profiling beds and ceiling hoists…to the height-adjustable kitchen units."
Clober Farm, Glasgow
(Sleeps 6)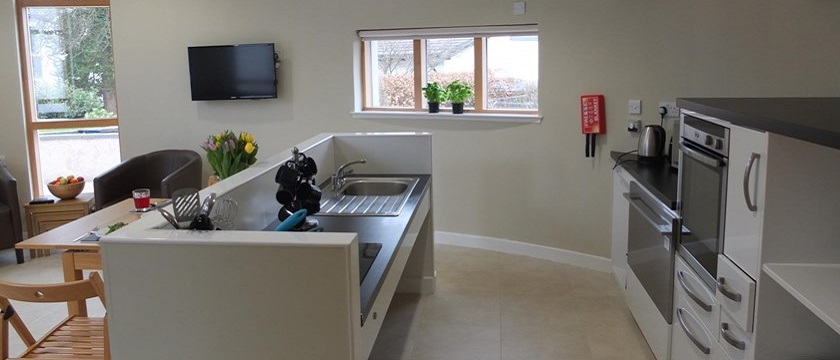 Winter is a brilliant time for gigs and shows, and Clober Farm is ideally placed just outside of Glasgow - perfect if you've got a gig at the SEC! The accommodation is run by Spinal Injuries Scotland and has been described as "fantastic for wheelchair users" by Claire who also said:
"I visited the SEC Glasgow whilst staying and it was roughly a 30-minute drive from Clober Farm from here. A feature that I loved in the accessible bedroom and in the kitchen / living area was the assistive technology panels. They allow visitors to be able to control the lights, windows and blinds."
Menzies Steading, Aberfeldy
(Sleeps 10)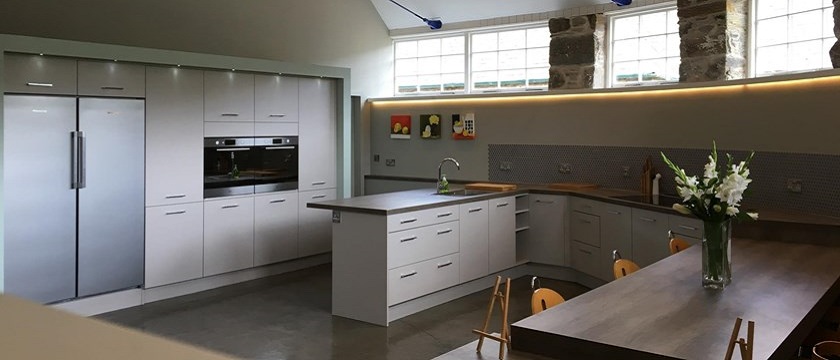 Once a stone cattle court, Menzies Steading is now a wheelchair accessible self-catering property with its own courtyard! The spacious accommodation would be ideal for large groups or families looking to escape to the countryside for winter.
"The property has been designed with wheelchair users in mind – it is open plan and allows full access throughout the ground floor and outside areas."
Mountain View Lodge, Insh
(Sleeps 10)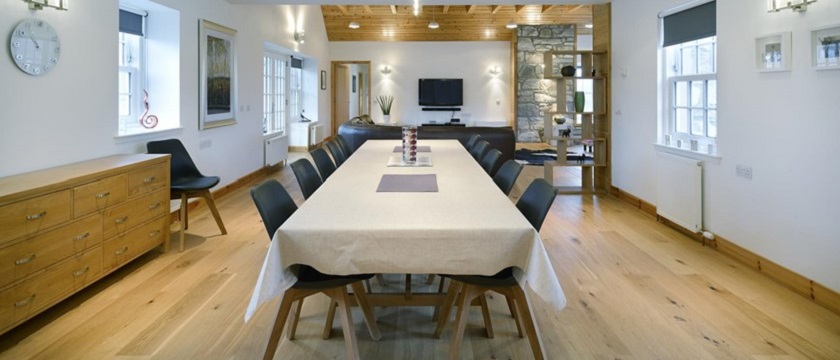 Thinking of heading to the mountains for winter? Mountain View Lodge near Aviemore could be a good option if you're looking for an accessible holiday home. The lodge is wheelchair accessible with luxury wet rooms, and there's a games rooms for those big family get togethers!
"The lodge is all on one floor with a ramp accessing the utility room. We have movable hand rails and a plastic chair for the shower, both showers are wet rooms. The stove in the kitchen has also been lowered."
Bluebell Croft, Anaheilt
(Sleeps 8 – 16)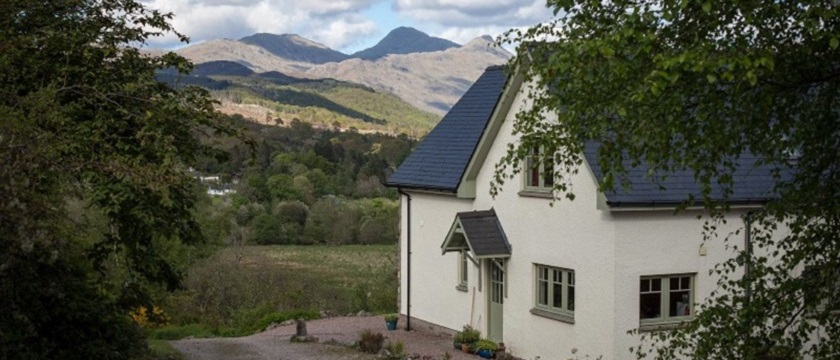 The two wheelchair accessible cottages at Bluebell Croft can be connected via a conservatory to make a bigger space for a winter holiday with friends and family. One of the best bits about staying here are the mountain views! There's also a toasty wood burning stove to warm yourself up on colder days.
"We just spent a wonderful week holidaying in the west coast of Scotland. We stayed in Rose Cottage which is very homely and most importantly wheelchair friendly. It has a huge wet floor shower with plenty of grab rails and a riser seat for the loo. Parking is next to the cottage. There was wine, homemade hot cross buns and bread and homemade jam on arrival."
Have you stayed somewhere with great disabled access?
If you've been somewhere that you'd love to tell others about, add a review to Euan's Guide!