Tom's Guide to the Royal Albert Hall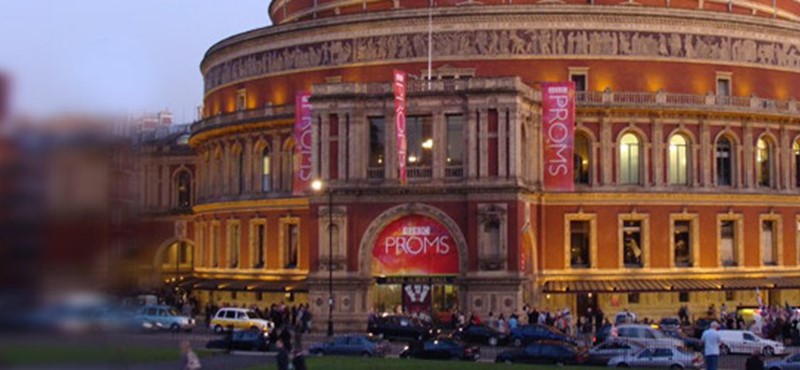 It's Tom Williams again - your intrepid guide to all things by wheels. I left you last time having just taken the no 9 bus from Green Park tube to the Royal Albert Hall. Just a quick aside -  I am aware from the Transport for All website that some buses on routes 9 ( and also 15)  are serviced by the Heritage Routemasters and are not accessible - so make sure you get on the right one!
The Royal Albert Hall is an iconic building within London built in 1871 that has seamlessly accommodated wheelchair users into a highly difficult listed building environment. Perhaps it is partly down to the 19th century engineers responsible for designing it - Captain Francis Fowke and Major-General Henry Y.D. Scott. I have been numerous times to see Cirque du Soleil performances, classical music, opera and now my first ballet Romeo and Juliet.
Booking tickets is easy - the staff are very helpful in identifying the relevant area of the auditorium to meet your needs. This changes from production to production. You need to let them know in as much detail as possible what your needs are via a written form on the website or if the request is urgent ringing 02070704410.
Four out of the six floors are accessible for wheelchair users. In a standard show set up which is 95% of the time there are 24 spaces always available for any wheelchair size. The boxes also accommodate additional spaces depending on the size of the wheelchairs. The number of wheelchair spaces can also be increased at the request of the company. For example I  know that Cirque du Soleil request extra spaces. Hearing and visually impaired people are also catered for through selected performances being audio- described, hearing loops and large print programmes. A free companion ticket is available for disabled people who require an assistant companion (limited availability though).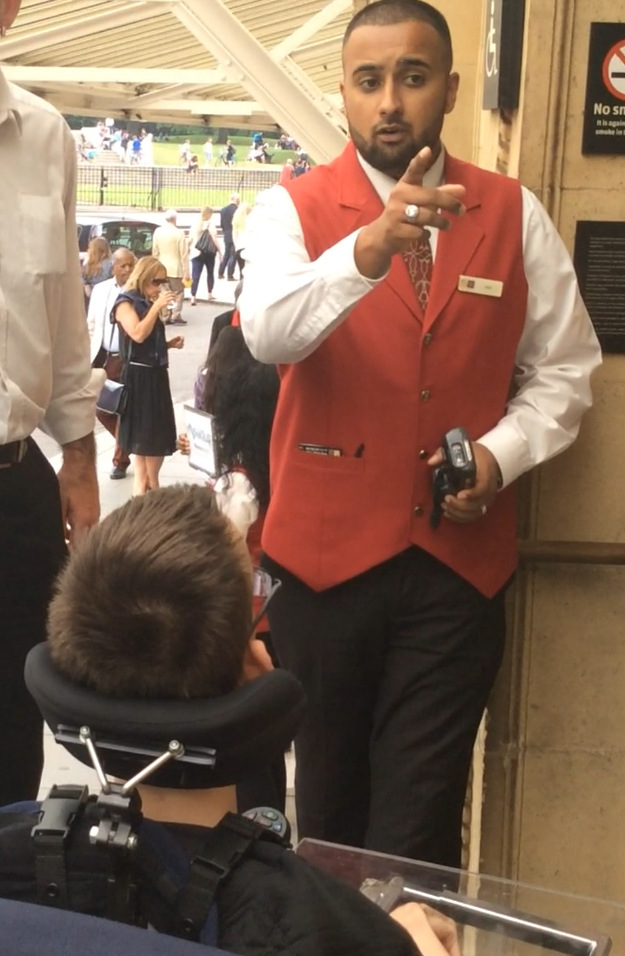 On arrival at any door you will be directed to the correct accessible entrance for that performance. The entrance may change because of the demands of the performance.
On leaving the Albert Hall we followed the hoards round and crossed the road to get to the No 9 bus for our return journey. Unfortunately as we approached the far side of the pelican crossing we noticed that the kerb was 10 inch high! We had to stop four lanes of traffic and turn round and retreat back to our starting place. We eventually had to walk 150 yards down the road to find a crossing with drop kerbs on both sides. Tip - unless you are  carrying a hammer and chisel it is dangerous to assume that if a drop kerb on one side of the road it will be mirrored on the other!
You are probably wondering what I thought of the actual ballet performance! Probably an acquired taste!
Locations: London