Belfast
Find your own slice of Irish luck by visiting Northern Ireland's largest city - Belfast. Boasting a rich history full of revolution and ship-building has transformed the landscape into a beacon of culture and stories. Belfast has plenty to see, and you can learn all about it in fascinating buildings like Titanic Belfast and the City Hall!
Here are some of our favourite accessible places to visit when in Belfast...
Stay a while
There are many top rated accessible hotels in Belfast that that can be found in the city centre! The 3-star Hotel Ibis is listed on Euan's Guide as having 'Seven fully accessible bedrooms, with accessible toilet facilities and specific accessible rooms.'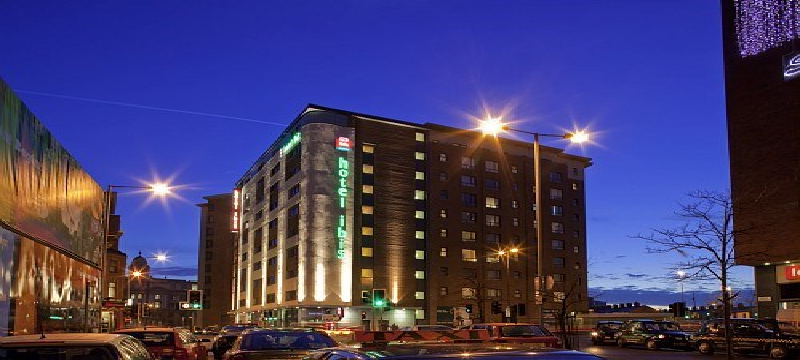 In the northern area of the city centre you'll find the 5-star Merchant Hotel. Full of Victorian architecture to marvel at and having 'a ground floor entrance with lifts enabling access to all other areas' is always good news. Luxury spa and gymnasium facilities are another two good reasons to stay at this hotel!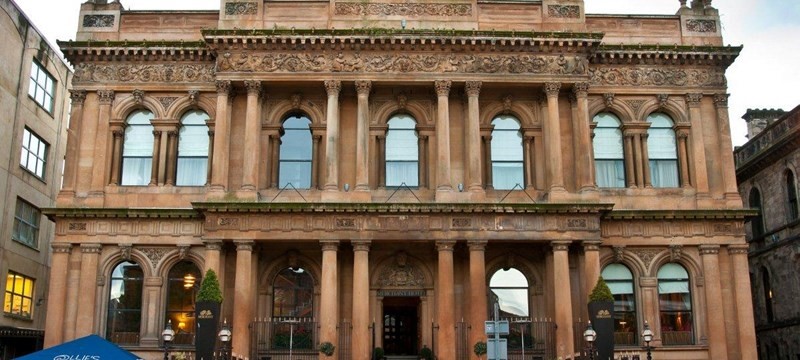 The Crowne Plaza Belfast is a 4 star hotel that is also listed on Euan's Guide! This hotel has 'toilet facilities in the wheelchair access rooms with accessible toilets. These also have wider doors for wheelchairs or powerchairs.' The Crowne Plaza also has beauty and fitness facilities and a 20-metre swimming pool!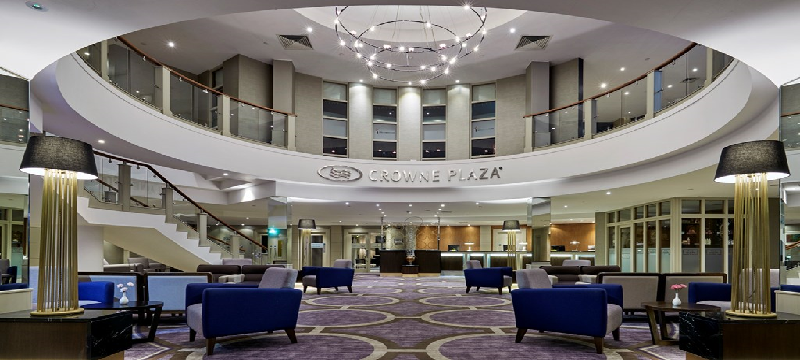 Days Hotel is located near Belfast's Golden Mile and two minutes away from Central Station. They have 'wheelchair accessible rooms, which have wider doors' and 'at the entrance to the hotel is a wheelchair ramp.'
In the Titanic Quarter you can stay in the gorgeous themed Titanic Hotel which has beautiful rooms and great links into the city centre via the Glider.
We would love to have more accessible reviews on where to stay in Belfast! Have you got any recommendations for Euan's Guide? Write a review!
Things to see and do around Belfast
Straight across the road from the Titanic Hotel is an opportunity to explore Belfast 's history and uncover the former maritime powerhouse of the ship itself. Although it only made one voyage in its time, the construction that went into the awe inspiring structure and the legacy it left behind are an engineer's dream. All of this can be experienced at Titanic Belfast which has a 5 star review on Euan's Guide!
Euan's Guide were curious to find out about how accessible the World's Leading Tourist Attraction is, so we got in touch to find out more information! Have a read of our interview with Titanic Belfast here >>
One wheelchair user loved the accessibility at this venue and how helpful the staff were, commenting that: 'Very friendly and attentive staff who approached us on arrival to ask if they could assist us in any way and advised us of where to access disabled toilets and lifts.' The Titanic Belfast is also listed on Euan's Guide saying that 'British Sign Language Training, Dementia Training and Disability Awareness Training form a core part of our staff induction'
Click here for more accessibility information >>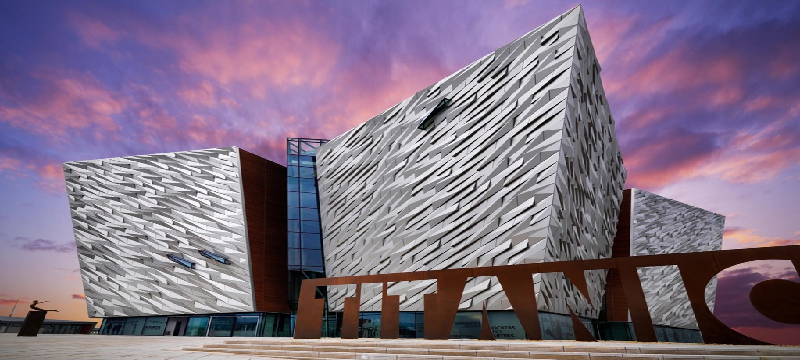 Far from the mechanical world of steel engineering, take a step inside the cavernous St Anne's Cathedral to discover music, art and culture. Here you can make a tuneful-attempt at singing some choir songs, or gaze upon the vast mosaics of Italian glass windows and sculptures by Rosamund Praegar. The Cathedral for the City of Belfast has 'gently sloping ramped access leading to the front doors in Donegall Street. Inside, ramps on the left hand side as you look towards the altar lead into the ambulatory'.
The Ulster Museum is also worth a visit if you are planning a trip to Belfast! This modern museum tells the story of the north of Ireland from historic times to present day and is filled with impressive galleries, interactive discovery zones, science and art collections. This museum has a 4 star rating on Euan's Guide for their excellent accessibility, with one reviewer commenting that there is 'lifts to all floors and to level 4 where exhibition is showing' and that there are 5 blue badge spaces on the museum grounds at the entrance! Read full review here >>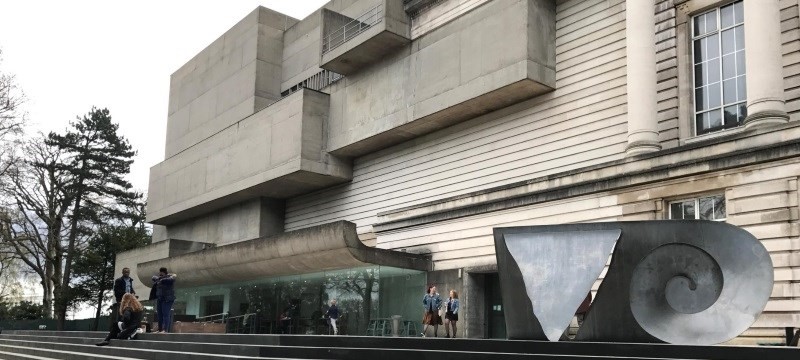 Feeling adventurous? 
Belfast Lough Sailability in Carrickfergus is located around 11 miles from Belfast. It's all hands on deck with their fun coordinated sailing activities. A 5-star Euan's Guide reviewer pointed out that 'access extends beyond ramps and toilet facilities to the very real practicalities of getting people with a variety of needs onto boats' and 'there were lots of volunteers on hand, who were very friendly, welcoming and helpful. Each had a role, from meeting and greeting, registering, guiding to pontoon and boat crews. The group was awarded the Regional award for Euan's Guide's Venue of the Year in Northern Ireland for 2018!
Dining out
Take a small leap north of Belfast to The Swift at Carrickfergus Harbour for a spot of lunch or dinner. 'A reasonably long ramp at the harbour side and the same at the front, both leading to a completely accessible front door' as well as a 'modern menu' said one 5-star Euan's Guide reviewer.
Overlooked by a 12th century Norman Castle is The Harbour in Carrickfergus, a restaurant and pub that serves hearty food and cold drinks. The restaurant has 'level access' and the 'staff are very welcoming' said one 5-star Euan's Guide reviewer. The company's website now also has general access information for all their venues.
On Belfast's south-side is where you'll find the Four Winds Grill restaurant. Here you can take in views of the surrounding city while you enjoy a meal. One reviewer gave the restaurant 4 stars for access, and said there was 'a wide door', 'lift available' and 'plenty parking.'
Hatfield House Complex is also worth checking out when in Belfast! This is a traditional Irish bar that serves food and cocktails all day and has a live sports lounge. This venue is listed on Euan's Guide for having lifts that take you to all floors with disabled access toilets on every level. Have you visited Hatfield House Complex? Let us know about your experience by writing a review >>

Live Entertainment 

Catch a live show at the SSE Arena for a fun-filled night! Everything from sports events to comedy shows happen at the SSE Arena in Belfast. One visitor gave the venue 4.5 stars saying: 'There are wide double, level access doors to the entrance of the venue, clearly visually marked with signs. There are a number of large lifts within the venue. The lift does have a visual floor indicator and an audio indicator.'
To find out what's on in the SSE Arena have a look at their upcoming events here >>

Music-lovers will enjoy the live traditional music seven nights and two afternoons a week at The Dirty Onion. It's a 'traditional public house with a modern twist', and their listing on Euan's Guide says: 'The Dirty Onion has disabled access and a dedicated disabled toilet with grab rails and easy turned taps.'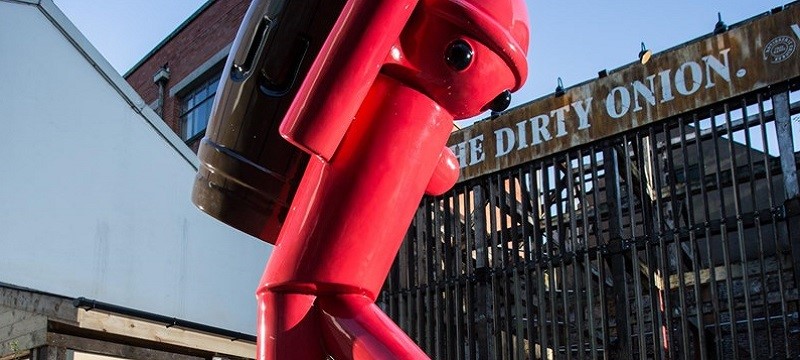 Can you help review Belfast?
We've got lots of great listings for places to go in Belfast, but we need reviewers to share their experiences! Tell us what accessibility is like in cafes, attractions and shops around the city by writing a review.
Last updated: November 2019.