North Berwick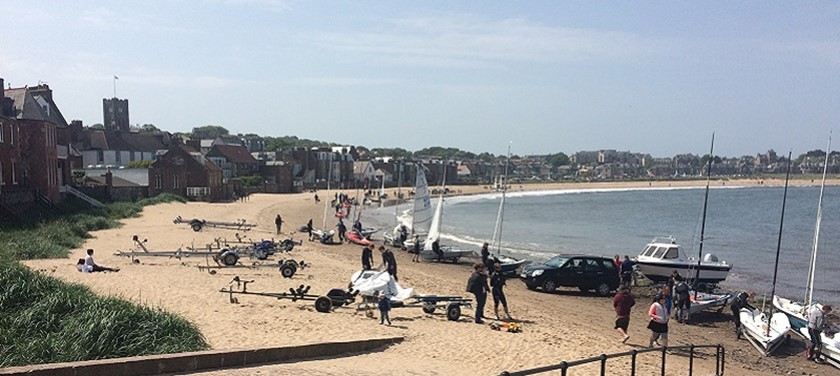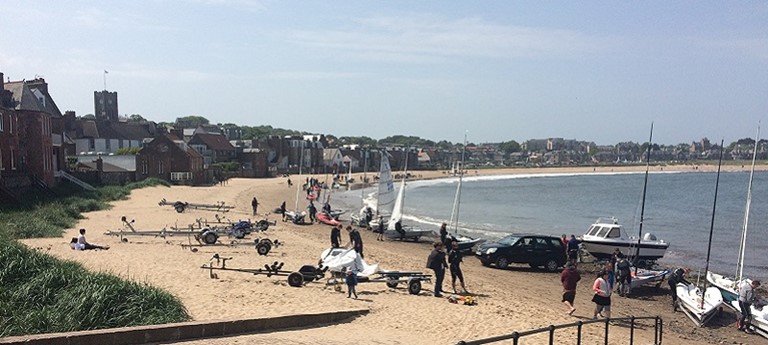 Grab a bucket and spade because North Berwick is one of East Lothian's most attractive beachside destinations! The swooping of seagulls is a tell-tale sign of a town with plenty of fish and chip shops, ice-cream parlours and picturesque picnic spots to enjoy. If you're not afraid to get your feet wet, head down to the sandy beach where you can paddle or wheel around the shallows or, if you'd rather, you can spy on the world's largest Northern gannet colony living on Bass Rock.
Give a beach wheelchair a go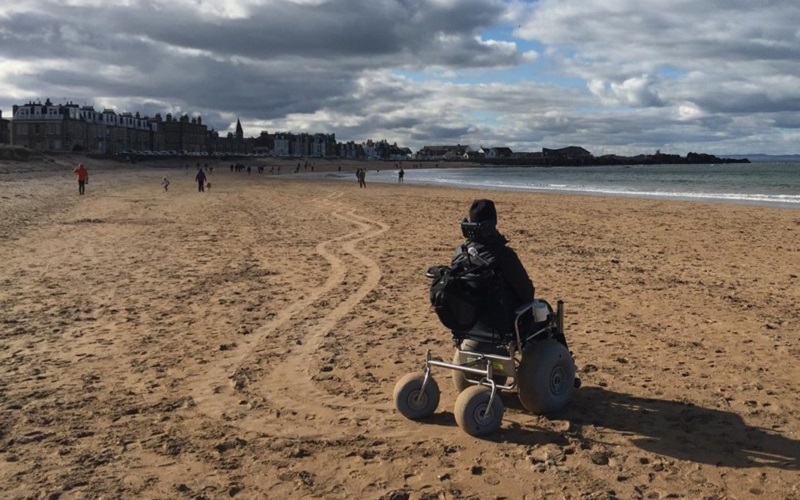 North Berwick's Beach Wheelchairs have been a hit with reviewers! A new hoist was installed for summer 2016 and all of the wheelchairs are available to loan at no charge. There are accessible toilets available at nearby attractions, so you can spend as long as you like embracing the salty sea breeze. One reviewer who gave the Beach Wheelchairs 5 stars said 'hiring a beach wheelchair meant I was able to get on the beach for the first time since I've been in a wheelchair. To use the service all you need to do is ring them in advance to check that one of the chairs will be available.'
Get in touch with Beach Wheelchairs to arrange a time >>
Visit the Scottish Seabird Centre
A trip to North Berwick wouldn't be complete without a visit to the Scottish Seabird Centre in The Harbour. Here you can spot all kinds of wildlife including gannets, puffins, whales, and dolphins! The centre has wheelchair access, large print materials, and an accessible loo. One reviewer told us that 'the cafe was bright and spacious, and the toilets were well  signposted.'
Sample some fresh lobster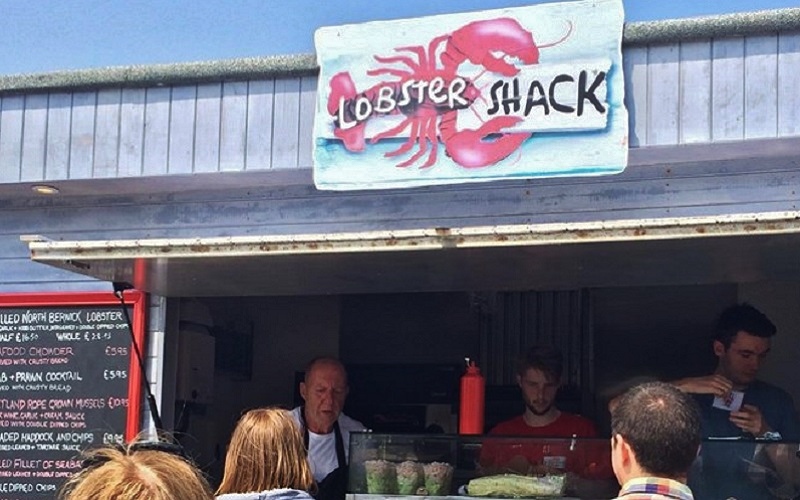 For authentic seafood straight from the boats in the harbour, head to North Berwick's charming Lobster Shack. You can enjoy tasty lobster, sweet crab, mussels and more right by the sea. One reviewer wrote that 'while the counter is very high at this seafood shack, there are numerous tables and places to sit all around, and the harbour and seafront have good disabled access. The staff were so friendly that I'm sure they'd be happy to assist.'
Coffee and cake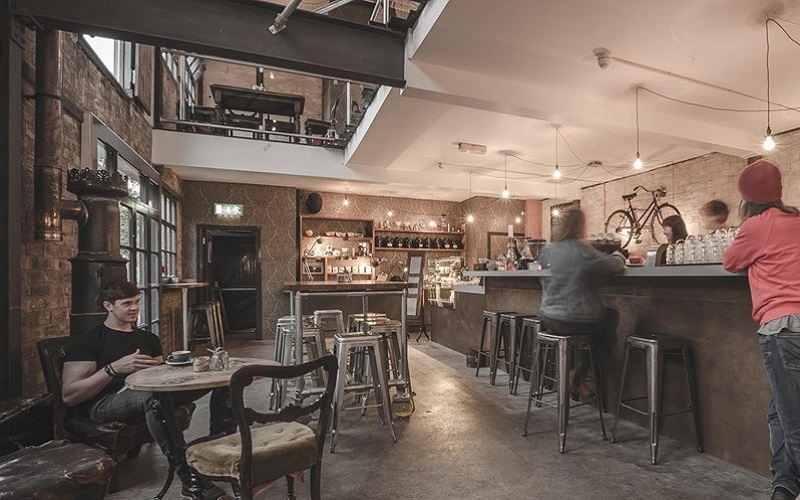 For good coffee in town, Steampunk Coffee is a roastery tucked behind the rows of buildings that line the seafront. One reviewer wrote that there is 'a wooden ramp in place by the main entrance' and that 'French doors give access to the main ground floor seating area so you need to open both foors for a wheelchair to gain access.'
If you're after some tasty cakes, check out Cake Café. As well as a variety of cakes, they also sell 'beverages, sandwiches and soup' according to one visitor. They added that 'wheelchair access to the café is not a problem as there are no steps and the entrance door was right enough to get my wheelchair through.'
Set on a cliff top, the unique Drift is another great coffee house. One person said it gets 'five stars for novelty, unequalled location, and views.' They also praised the café's 'excellent loo facilities.'
More restaurants in North Berwick
For dinner in North Berwick, why not check out The Herringbone? It's located in a stylish self-catering cottage, and there's 'plenty of room to manoeuvre in the restaurant' according to one person.
The Puffin Bistro & Wine Bar is a quirky wine bar and restaurant, fitted with a telephone box inside! One visitor liked the restaurant's 'purpose built ramp, which enables electric chairs to access the venue.' They also praised the 'very large, well appointed toilet.'
Somewhere to stay
Not here for a day trip? Leuchie House is accommodation in North Berwick that provides breaks for families affected by long-term degenerative conditions. This country house has had several 5 star reviews and one person wrote that 'there is ramped access from the rear of the building to the grounds and the wheelchair accessible woodland walk.'
Can you tell us about disabled access in North Berwick?
If you have stayed in or visited North Berwick, we'd love to hear your tips for accessible places to visit and the best places to explore. Send us your disabled access reviews!
Last Updated - July 2018