Fife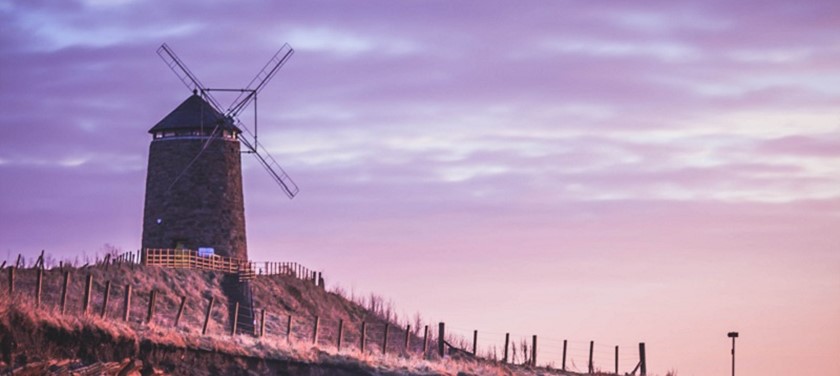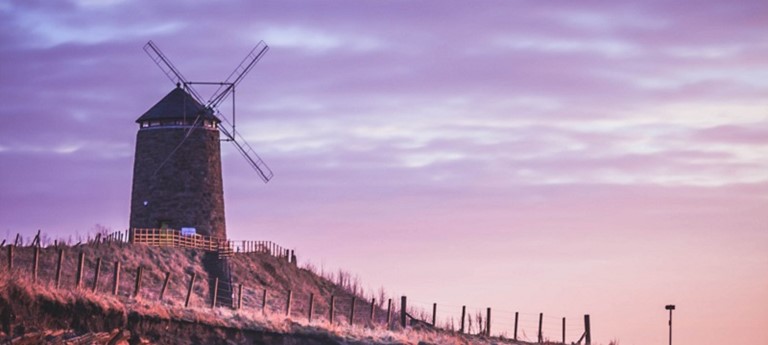 Blessed with a dazzling variety of landscapes and a wealth of history, the ancient home of Scotland's kings and birthplace of golf is bursting with choices for the intrepid traveller. Take a trip along the East Neuk coastal route through picturesque villages and Fife's wild east coast or go on an adventure through pristine forests in Fife's many country parks – the choice is yours!
Getting there
Fife is served by rail links to all of Scotland's major cities. The nearest airports are at Edinburgh and Dundee. The Fife Coastal Path runs along the coast from Kincardine on the Firth of Forth to Newburgh on the Firth of Tay and has accessible sections in St. Andrews, Anstruther and Culross.
Places to stay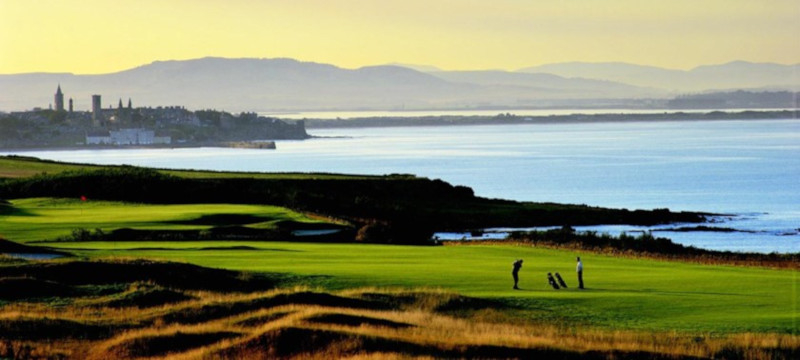 A popular tourist destination, Fife has accessible places to stay that will suit a broad range of tastes including upscale hotels, family-run B&Bs and self-catered cottages.
If you're wanting to treat yourself to a luxury resort experience, why not try the Fairmont Hotel? The award-winning destination has been rated highly on Euan's Guide, described by one visitor as "the best hotel I've been to" with "nowhere that can be classed as inaccessible". With its attached golf course, multiple restaurants and on-site spa, the Fairmont St. Andrews offers accessibility, comfort and luxury in a stunning coastal setting.
The Hilton DoubleTree at North Queensferry was a hit with a visitor who enjoyed "very comfy beds" and "great views of the Forth Bridges" during their stay in the hotel's adapted room.
Further north, the Best Western Keavil House Hotel offers 'rural relaxation' in a 'village setting'. With accessibility features including widened corridors, step-free ground floor and adapted rooms. A reviewer also liked the accessible conference facilities, parking and staff giving the hotel a 4-star rating!
For someone who prefers B&Bs, The Old Station at St. Andrews earned a 4-star rating from guest who uses a wheelchair for its accessible room, friendly staff, and best of all: "Super breakfast"!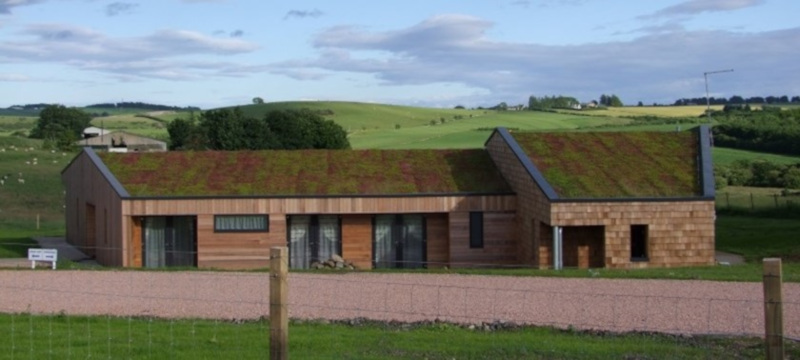 If you prefer to stay in self-catered accommodation, there are several highly rated accessible cottages and holiday homes in Fife. The Rings near Cupar has won a 5-star rating on Euan's Guide from all its reviewers who loved the comfortable rooms and excellent facilities on offer at the accessible cottage. One reviewer said, "We have been on self-catering holidays all over the UK […] but this was the best we'd been to".
Another popular destination is the Homelands Trust cottages in Lundin Links. Winning an average of 5 stars from 47 reviews, the accessible cottages have proven to be a real hit with our reviewers. One visitor praised the "extremely modern facilities" while another liked the "beautiful lodges which are adapted, but with style".
Accessible Outdoor Destinations in Fife
From its rugged coastline to its rolling hills, Fife has a variety of accessible outdoor destinations for visitors to enjoy. The Devilla Forest Trail near Alloa is one of the few remaining habitats of the Red Squirrel. Visitors can follow the fine gravel trail around the forests to see a variety of flora and fauna that changes with the seasons. One visitor who went in summer was lucky enough to see dragonflies and otters! Other animals you might see include badgers, bats, lizards and great-crested grebes! Another visitor called the park a "pretty, magical place" while also adding that there is "good accessible parking" "really good signage" as well as wheelchair-friendly benches along the trail.
Craigtoun Country Park near St Andrews has attractions for all the family. In addition to its gardens, there are play areas and activities for children. One reviewer had this to say: "if you want somewhere to spend a few hours in peace and quiet going around the beautiful gardens and grab a coffee or light meal in the café on a nice day then this is a bit of a hidden gem."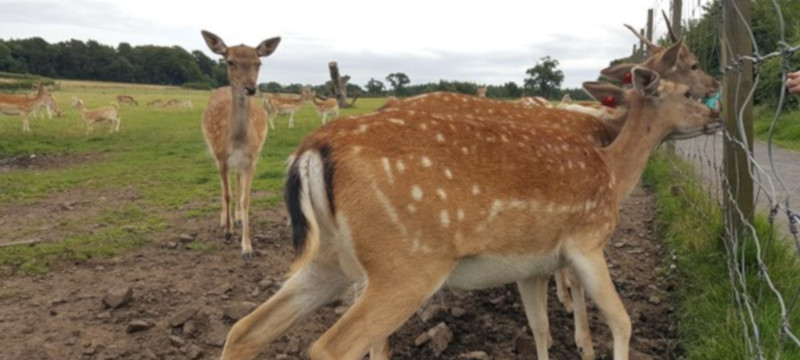 For animal lovers, the Scottish Deer Centre in Cupar is an unmissable opportunity to get up close to these majestic creatures in an accessible setting. Rated 4 stars on Euan's Guide, the centre also cares for birds of prey and has guided tours with keepers who can answer all your questions about the animals.
Explore the East Neuk
The East Neuk of Fife is a coastal region in the south-east of Fife. With its picturesque fishing villages, beautiful beaches and great views over the Forth, the East Neuk has proven popular with Euan's Guide reviewers over the years. Here are some favourites: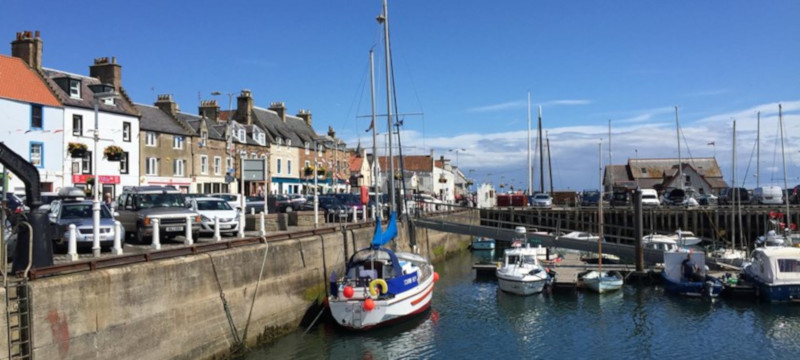 The Scottish Fisheries Museum in Anstruther allows visitors to explore the history of fishing in Scotland from before the 19th century through to the modern day. Housed in a converted fisherman's cottage, the museum can appear small from the outside but as one visitor said, "appearances can be deceptive!". The museum is wheelchair-accessible except for the fisherman's cottage display. Visitors have also liked the tearoom which serves a "great selection of food and drink". If you're still feeling hungry, you can also try fish and chips on the Quayside from "one of Scotland's (the world's) best fish & chip shops!".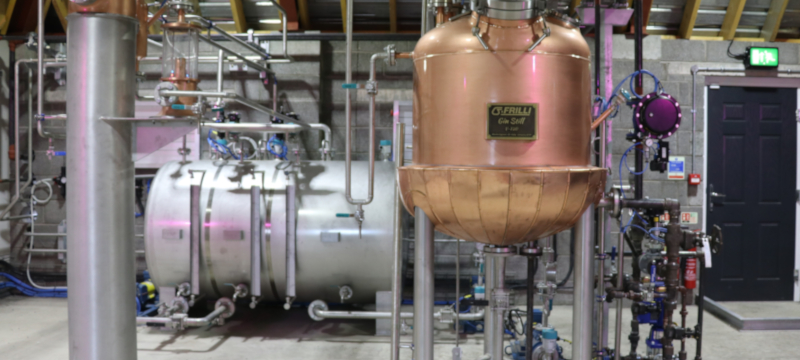 For whisky and gin-lovers, Kingsbarns Distillery is the place for you! With lifts and platforms allowing visitors to get up close to the copper stills and working distillery areas, the distillery tour covers both the whisky distillery and gin distillery next door with plenty of opportunities for tasting along the way! One reviewer called the distilleries an "oasis of excitement to stimulate the nasal passages, the taste buds and the understanding of why whisky is so important to Scotland".
For more accessible travel ideas, have a look at the Fife Accessible Highlights Guide? Click here to read the guide. 
Have you been to Fife?
If you've been to Fife, we want to hear from you! Add your disabled access reviews to Euan's Guide!
Write a review>>
Last updated - October 2018
Places nearby