The small Scottish town of St Andrews has a big name in the world of academia, history and golf. The oldest university town in Scotland, St Andrews has welcomed many academics and students from all over, including Prince William who met his wife, Kate Middleton, whilst studying there. Perhaps bringing more fame to the seaside town is its reputation as the home of golf. St Andrews boasts world famous golf courses in scenic locations beside white sandy beaches that stretch for miles. One of the most famous stretches of coastline, West Sands Beach, was also the iconic setting for the opening scene of 'Chariots of Fire'. Don't forget to look out for historic landmarks including the ruins of St Andrews Cathedral, once the largest building in Scotland.
Where to stay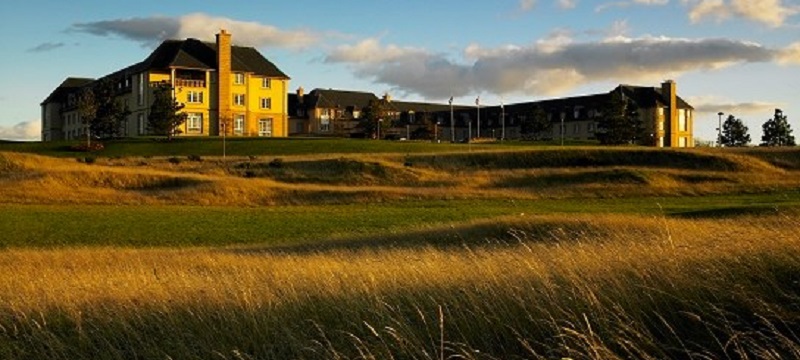 There is no shortage of comfortable places to stay in St Andrews! The town attracts a pilgrimage of golfers year round which means there is a big demand for rooms. Most golf is played in summer, so if you want to avoid the crowds it's best to book outside of the peak season.
The Old Station is a 4 star rated guesthouse with boutique rooms that are all individually themed to include rooms such as The Garden Room to The Railway Carriage and more! One reviewer told us there is a 'disabled room on the ground floor, and there is a door nearby with paving slabs outside'.
If you're after a bit of luxury, Fairmont is a 520 acre venue where you will be treated to cliff top views of the town and the sea. This hotel includes twelve accessible rooms located on the ground floor and there is lift access throughout the venue to reach the bars and dining areas.
Just a short drive from St Andrews you can also find Homelands Trust Fife, a top rated Euan's Guide venue that is made up of four self-catering cottages overlooking Lundin Golf Course to the Firth of Forth. One reviewer said Homelands was an, 'extremely high quality accommodation that genuinely bowled us over'. Another reviewer wrote, 'accessibility has been beautifully integrated in the design so that it's not a focal point, everything just flows well'.
St Andrews food and drink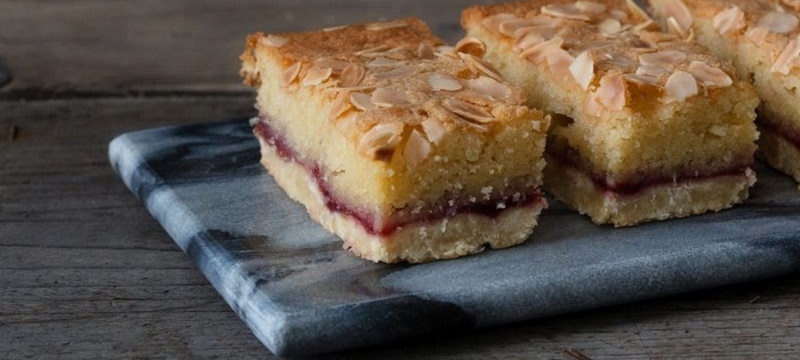 For a daytime treat, stop by Zest Café who are famous in town for their tasty soup! It's a great place to sample a slice of cake too. This café is situated close to the main beaches which make an excellent spot to exercise assistance dogs.
Later in the evening, you could try Scottish Restaurant of the Year 2015, The Adamson, which has a 5 star rating on Euan's Guide and is located in the town centre. With an impressive cocktail list, The Adamson is a top spot for a night out in St Andrews. One reviewer told us that ramps are fitted to manage small slopes and the parking is available for Blue Badge holders on the street outside.
If you fancy a change from Scottish food, The Grill House has a Mexican vibe and is rated 5 star on Euan's Guide! But, if it's comfort food, coffee and good cake you're after, The West Port has 'level access from the street' and a 'platform lift that allows further access to the back area of the bar towards the garden'.
Test your swing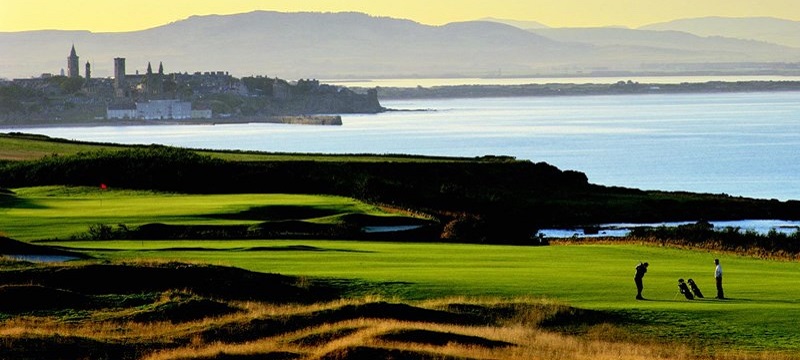 To play the famous Old, New and Jubilee courses, head to St Andrews Links Clubhouse which has a 4 star review on Euan's Guide. Disabled golfers should they wish can request a golf caddie and driver with the buggy provided free of charge. One reviewer wrote about the club saying, 'the restaurant and shop on street level are very accessible' and told us they had, 'great views across the courses and the sea from the restaurant and bar'. Fairmont luxury resort also has its own golf courses, The Torrance and The Kittocks, for keen golfers to explore.
Explore ruins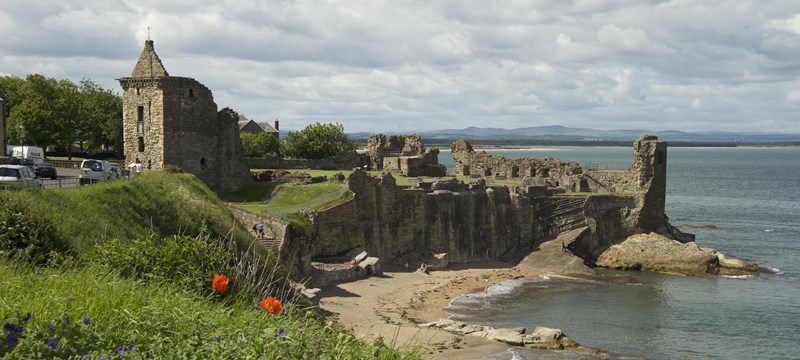 Home to Scotland's powerful religious figures for hundreds of years, St Andrews Castle is full of secrets! The Castle is ruined and accessible via grass which has been reinforced with narrow strips of concrete and across a wooden bridge. Much of the Castle can be viewed from the bridge and surrounding grass, but you can also explore higher up by climbing stone spiral steps which have been fitted with a handrail. The visitor centre has an interesting multi-sensory experience, and the Castle is listed on Euan's Guide saying:
"Visitor centre access is via five steps down with handrails to either side or a ramp without handrails. Once inside the centre is on the level. There is an informative exhibition with audio visual and diorama presentations."
Once Scotland's largest medieval church, the ruins of St Andrews Cathedral can still be spotted from the sea! In its ruinous state, the cathedral can be a little tricky to access, but the magic of this historic site can still be enjoyed through its magnificent scale and the medieval relics to be uncovered in the cathedral museum.
"The visitor centre is accessed over cut grass and a 100m section with narrow strips of concrete at the entrance. There is level access to the shop, and then 5 stone steps or a ramp leads to a display of carved stones. Please ask a steward to arrange ramped access to the displays."
Take a trip to Anstruther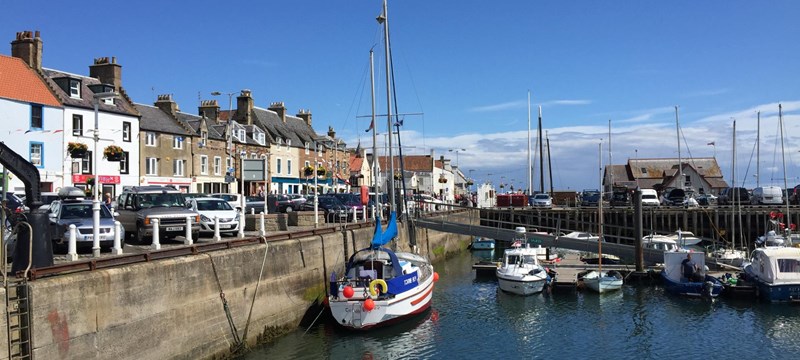 Anstruther is a small and picturesque fishery village that is a short drive from St Andrews and famous for fish and chips! The Quayside has a 4 star review with one reviewer writing, 'it is all on one level and there are dropped kerbs where needed. The benches are spread out well and enable a wheelchair user to sit next to them'.
If the weather isn't so great, there is a tea room inside The Scottish Fisheries Museum which would make the perfect rainy day activity! One reviewer told us there was a, 'great ramp up into the shop', and that 'the tearoom is quite tight but chairs can be moved'.
Have you visited St Andrews?
We'd love to read about your experiences! Please send us your pictures and disabled access reviews of places to go in St Andrews.
Last Updated - March 2017