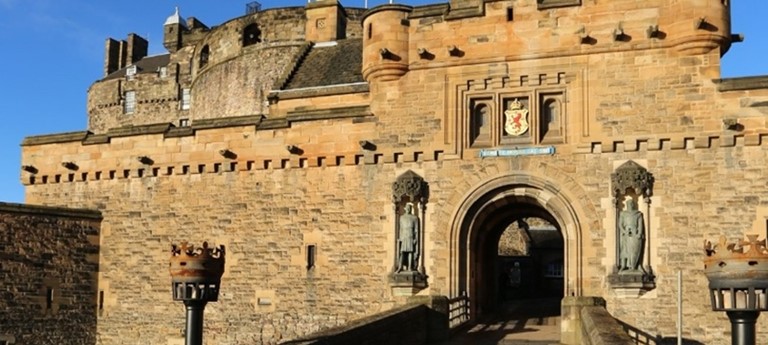 A Castle fit for a King (and a wheelchair user)!
2 likes
Visit date:
This review is especially helpful for those who have or use the following: Wheelchair
Overview
No trip to Edinburgh is complete without a visit to the word-renowned Edinburgh Castle – the focal point for the entire city and a common position for anyone looking to find their bearings when gallivanting around town, as the Castle protrudes high into the Edinburgh skyline, proudly perched on top of Castle Rock. The cobbled path up to the main courtyard of the castle is quite steep, and with thousands of tourists flocking to visit the castle every day – it can also appear quite busy too. There used to be a vehicle which would ferry disabled visitors to and from the main castle grounds – however, upon my arrival, I was disappointed to hear that this service wasn't operational. I'm unsure if this was just due to it still being the off season, or if because they've scrapped the service entirely? Having visited numerous castles in the past, in destinations dotted all around the world, I was pleasantly surprised by how accessible Edinburgh Castle is. My friends and I were a bit pressed for time when we visited, but every exhibition room we went in had adequate accessibility, with many of the rooms having side entrances and lift access for wheelchair users. Staff were on hand to offer assistance and were all really pleasant and cheery. You know, the type of folk you just want to remain friends with?! Don't even think about missing out Edinburgh Castle if you're ever in the Scottish capital city – and with any accessibility worries out the window – what're you waiting for?
Transport & Parking
You are able to drive right onto the large forecourt which is situation directly below the castle courtyard. This forecourt is where the Edinburgh Tattoo is staged - and parking here meant that you were only a short walk away from being inside the Castle grounds. It really is impossible to park any closer!
Access
Great access in and around the castle grounds, but there is a definite challenge when heading up to the main courtyard, as the hill is steep and cobbled. It can be done alone, however, a little help from a friend or member of staff (for those in manual wheelchairs) is certainly a welcome relief. Once at the top of the hill, all of the rooms that I visited had access either through ramps or via a lift. I didn't get to explore all of the castle, however; and you can imagine that some areas are off limits given the age and design of a medieval fortified structure.
Toilets
I'm pleased to say, despite the castles age, their disabled toilets aren't still stuck in the dark ages! I spotted ample toilet facilities on my way around the grounds, although I must profess, I never actually used the toilet myself, so cannot give an in-depth evaluation. Disabled toilets are present though.
Staff
All too eager to help and really friendly and kind. Extremely knowledgeable too, which is always an added bonus!
Photos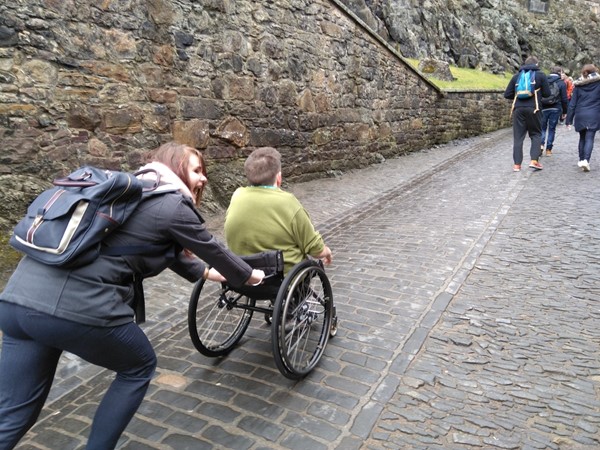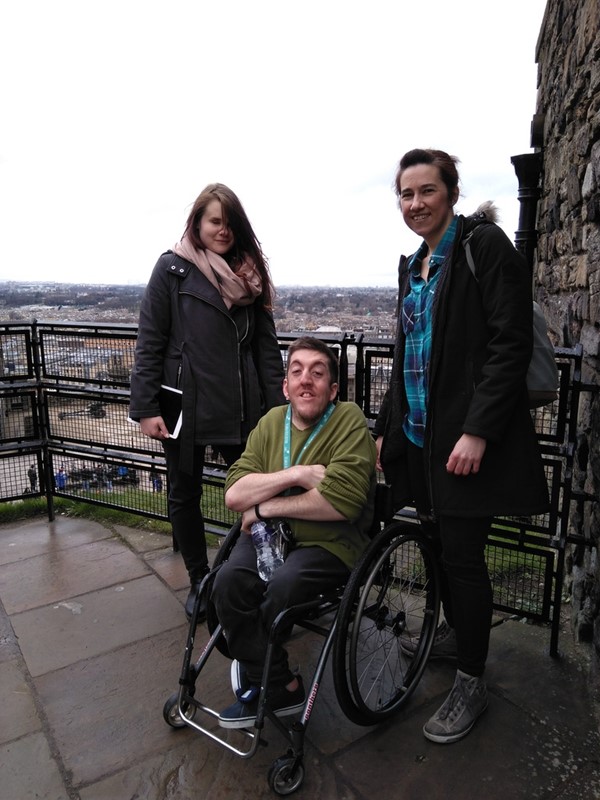 We've had 11 reviews for Edinburgh Castle