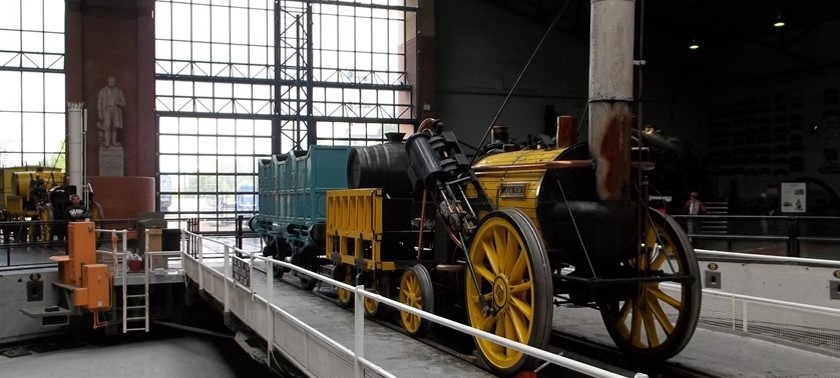 The National Railway Museum
Visit date:
Overview
The National Railway Museum was easy to find from York train station and there was a lift to make it accessible for wheelchair users. The museum was very large and provided us with endless activities to do and different things to see! There was an onsite café area where we were able to either buy our own food or sit down with some sandwiches. The staff were very friendly, polite and helpful when answering any questions we had.
Transport & Parking
We made our way to the museum by train from Harrogate to York. The museum is located at the side of the train station, this was accessible by lift and a short walk around the corner to the museum. There were parking spaces outside the museum for anyone who may wish to travel by car.
Access
The entrance to the building was totally flat, when entering the different sheds there were a few steep steps, there was a ramp at the side of each staircase with handrails on them for easy access. When looking around the museum most of it was spacious and easy to get around. The café was lovely however we feel as though it would have been difficult for a wheelchair user within the designated eating areas as the tables and chairs were very close together in a small space.
Toilets
Accessible toilets in each shed, all of which were clearly signposted.
Staff
When we arrived the staff were very helpful with our group visit, we were each given leaflets to take home and a brief description of were each train shed was located. The staff were very helpful when we asked them to point us in the direction of a certain train a member of our group wanted to see. Staff were easily recognisable in there uniforms and were around to ask questions if we needed.
Anything else you wish to tell us?
Very enjoyable day!!
We've had 6 reviews for National Railway Museum