Wellcome Collection
183 Euston Road, London, NW1 2BE, United Kingdom
|
02076112222
|
Website
Johanna Hedva and M Lamar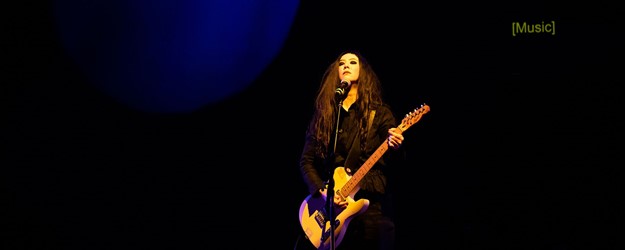 What you'll do
Experience Johanna Hedva's 'Black Moon Lilith in Pisces in the 4th House' and M Lamar's 'Funeral Doom Spiritual'. These two musical performances use forms of lament to commune with the dead. Each artist takes traditional forms of music – Korean P'ansori and shamanism for Hedva, and opera, the Negro spiritual, and doom metal for M Lamar—queering and racialising them for subversive means. Both Hedva and M Lamar's performances highlight that the process of loss and death is an ongoing one; there are states of death in life and the living.

Location
We'll be in the Forum. To get there, take the lift or stairs up to level 1 and then follow the signs through the 'Being Human' gallery.

Speech-to-text
This event will have live speech-to-text transcription for visitors who are D/deaf or hard of hearing. If you would like to come along, email us at access@wellcomecollection.org or call 020 7611 2222. Even if an event or performance is marked as 'fully booked', a limited number of tickets will be held back for visitors who have access requirements.
https://wellcomecollection.org/events/XfJODhEAABRaAtuD
Back to Events