8 English hotels for an accessible weekend break

Rolling fields, traditional pubs and stylish cities; a weekend exploring a corner of England is sure to be fun! Finding somewhere to stay is part of the excitement, so here are eight hotels that have been reviewed, and loved, by disabled travellers on Euan's Guide.
The Talbot Hotel, Malton
A fully restored Grade II listed building, The Talbot Hotel is best described as elegant with 'classic British design.' The hotel also has a fine-dining restaurant supporting local producers in North Yorkshire. They even have their own smoke house! One wheelchair user loved their stay here and said:
'I'm always looking for comfortable and characterful hotels which can accommodate me as a wheelchair user – the Talbot hits the target.' Read review >>
Park House Hotel, Sandringham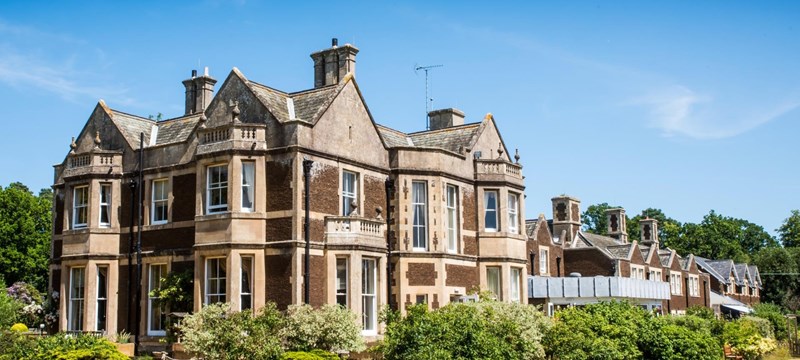 A dazzling Victorian country house set in rural Norfolk surroundings, Park House Hotel is run by Leonard Cheshire Disability in the Sandringham Royal Estate. Nearby is the quaint market town of King's Lynn with theatres, museums and more to explore! One powerchair user gave this hotel 5 stars saying:
'Although the hotel is set in a Victorian house, it has been well adapted. A number of the bedrooms have ceiling hoists, and mobile hoists are also available.' Read review >>
Runnymede-on-Thames Hotel, Egham
A riverside location is an ideal place to watch the world go by! Runnymede-on-Thames Hotel has its own private mooring and a lounge and restaurant with floor to ceiling glass windows to give you the best views of the famous English river. One guest who is a wheelchair user told us:
'The rooms were huge with low level king-sized beds and lovely bathrooms, both have roll-in showers with overhead and hand held showers.' Read review >>
The Midland Hotel, Morecambe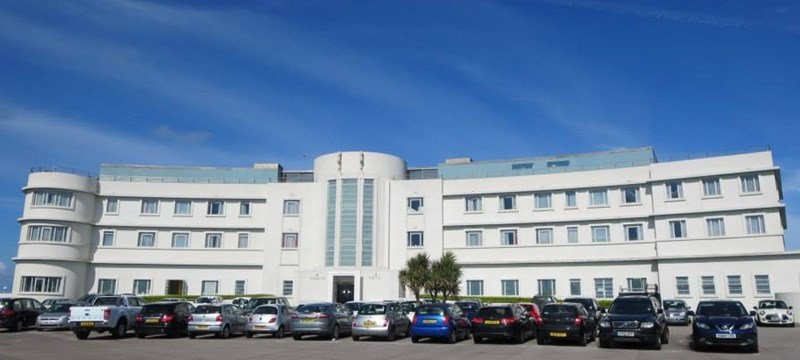 An art deco hotel on the Morecambe seafront, The Midland Hotel has a sun terrace restaurant where you can enjoy dinner, or if you fancy, a champagne afternoon tea! One hotel guest left a review on Euan's Guide saying:
'The corridors and doorways of the hotel are wide with plenty of space to turn. Push pads open all the main doors. The accessible bedrooms had wardrobe hanging spaces at different heights and fully accessible wet room bathrooms.' Read review >>
The Grand Hotel and Spa, York
At present, The Grand Hotel and Spa is the only five-star luxury hotel in York! The hotel was once the headquarters of the North Eastern Railway Company, giving it the ambience of the golden era of travel. One wheelchair user also gave it five stars for accessibility saying:
'A fine old building converted to a hotel. They have more than one disabled-friendly room, superbly equipped for wheelchair users.' Read review >>
Greenbanks Hotel, Great Fransham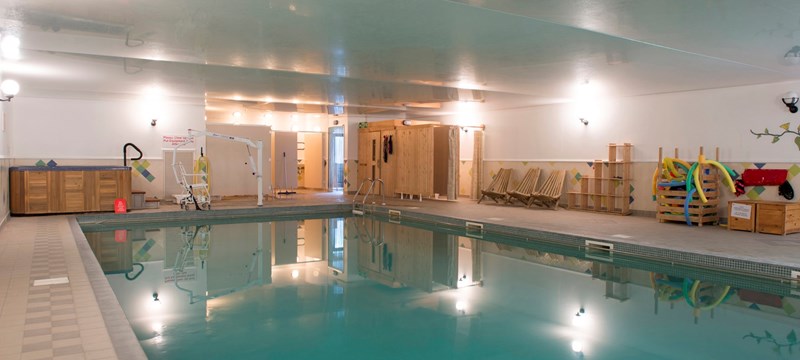 Close to fishing lakes and surrounded by wildflowers and wildlife, Greenbanks is an idyllic location to unwind in the Norfolk countryside. You can even take a dip in their hydrotherapy swimming pool! One powerchair user loved their stay saying:
'What an amazing place. Nothing is too much trouble for the staff. From booking to departure, everything is awesome. The added bonus of a pool with a hoist was fabulous. So many hotels boast a pool but then you can't get in. This could not be better established for disabled guests.' Read review >>
Principal Hotel, Manchester
A terracotta building with its own clock tower, Principal Hotel (formerly The Palace) has ornate Gothic embellishments, decorated tiles and Victorian elegance in the modern city that is Manchester. One wheelchair user gave the hotel 4 stars and wrote:
'In my experience it is really hard to find a luxurious accessible hotel room, but the Palace Hotel definitely is! A beautiful room with a queen size bed, level access shower and massive room. We stayed here a while ago and I didn't want to ever leave.' Read review >>
Dorsett Shepherds Bush, London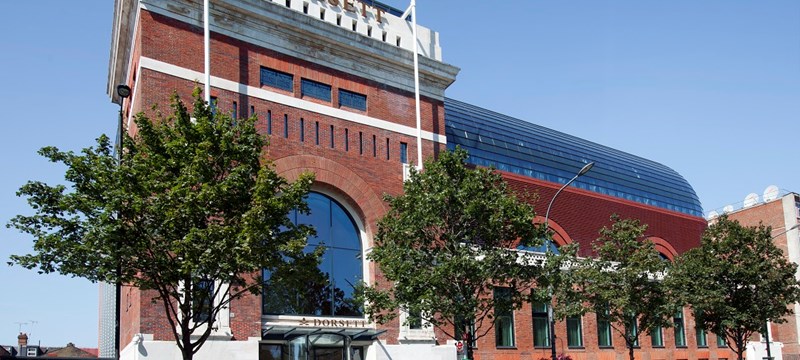 A tasteful London hotel and winner of the 2016 Catey Accessibility Award, Dorsett Shepherds Bush is ready to be reviewed on Euan's Guide! They're listed on the site saying:
'Porters are available to offer assistance at both entrances of the hotel. The reception desk is 113cm high. Registration can be completed whilst sitting and we have clipboards available upon request. The registration card can be enlarged and a hotel associate will be on hand to fill it out if required.' Find out more >>
Where have you stayed in England?
Tell us what access was like at your hotel! Write a review >>
You might also like:
Top 5 cottages for an accessible summer getaway
Disabled access guide to London