Covid Confident Museum Reviews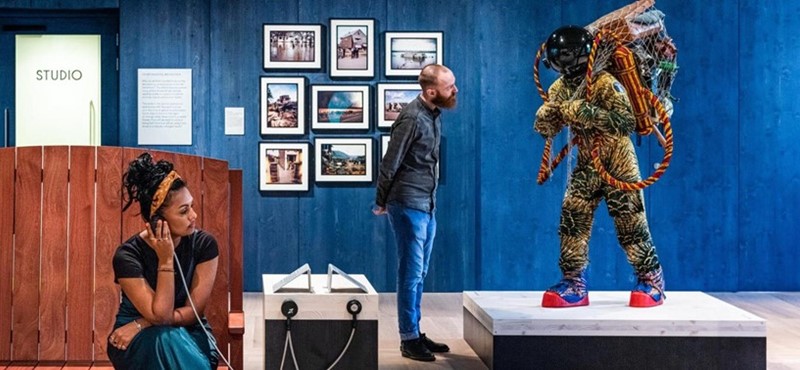 Hello everyone! I hope everyone is doing well. I am very excited to be starting a new series of Covid Confident blogs. This series of four different blogs will be looking at what venues have done to keep their visitors protected during the pandemic. I will be looking at the venues in different categories and in this blog we will be looking at museums and galleries and how they've had to adapt and change during the pandemic. We will take a look at some of your fantastic reviews for different venues to see what your experience has been as visitors to the venues. I have chosen to look at a sample of reviews written between April 2021 and November 2021 to try and give a snapshot of what has happened for venues during the pandemic. 
Reviewer MacGregor went to visit Gairloch Museum in Inverness and give it a five star review. The review comments on the staff being "friendly and helpful" and also that there was "plenty of room for the chair and a lift to the next floor."
MacGregor visits Gairloch Museum
Another excellent review came from Euan's Guide Ambassador Tina Hodgkinson of the Wellcome Collection. In this particular review, Tina has chosen to focus on the changes that have taken place and how she felt visiting post-lockdown. Tina highlights that Wellcome Collection appreciate that people might be feeling anxious about going out and she suggested that people could contact them to discuss their access needs. Tina also pointed out that limited number of people visiting the exhibition can make it easier for people to move around more safely.
Tina visits the Wellcome Collection  
An excellent review of the Devils Porridge Museum came from Janice, who is another Euan's Guide Ambassador. Talking about Covid precautions, Janice mentions that it is advisable to pre-book your visit beforehand and the staff at the museum only allow one group of people in at a time. Janice also gives details of the layout of the museum in keeping with Covid guidelines. "The displays are part of a one way system, divided into sections with floor markings advising not to enter the next section until the party in front have exited that section." 
Janice visits The Devil's Porridge Museum
Having looked at some indoor venues and museums in the next section we will take a look at some more open-air venues and exhibits to see what precautions are in place for visitors when the museum is more open air.
Reviewer Finnberrys gave a mixed review of open-air museum Beamish, The Living Museum of the North. Finnberrys says that, "Overall this was a fantastic day out but I went with realistic expectations. Not everything is accessible but they have made a good attempt at most areas. The accessible bus was an absolute godsend and they prioritised this over other vehicles when coming out of lockdown." On a more positive note, Nikki praises the Staff for being friendly and helpful Finnberrys says, "nothing was too much trouble."

Reviewer LondonMarmot give us some interesting insights into more outdoor historical sites on her recent visit to Ireland. Firstly she paid a visit to the Giant's Causeway in Bushmills. She spoke of the Covid precautions: "Obviously the regulations on Covid precautions are constantly under review, so I can't vouch for what others will see when they visit in future, but when we visited, the National Trust was controlling visitor numbers by using booking slots. Everyone was required to use sanitiser on entering the visitor centre and everyone wore masks inside."
LondonMarmot visits the Giant's Causeway 
Another interesting review comes from reviewer FFC who visited the North Forte in Weymouth. The forte was built between 1860 and 1872 in order to protect the naval Harbour at Portland near Devon. Reviewer FFC highlighted in their review the high standard of accessibility in the historic location. "Plenty of seating available. Lift to lower floor, where there are numerous historic displays. Also to upper level & access to the ramparts. All very easy to navigate with smooth, level floors and plenty of ramps. Small lift also to go up three stairs to the outside deck."
Access and Covid precautions can vary especially in historical venues like museums depending on where they are in the UK.  It might be helpful to contact the venue in advance of your visit or check Euan's Guide to see if anyone else has had a similar experience. The power of a review is even more important during the uncertainty of the pandemic. Reading a review of somewhere that you want to go but perhaps haven't had the confidence before now can make all the difference to someone who has perhaps been shielding or been going out less than they normally would due to personal circumstances. Your review could be the one thing that helps them to overcome their uncertainty.
So please, even if it's a visit to your local shop, park or cafe, your review could make all the difference. Start your reviewing adventure today on Euan's Guide. 
Written by

Zoe Maclean

, Volunteer Coordinator