Our favourite accessible pizza places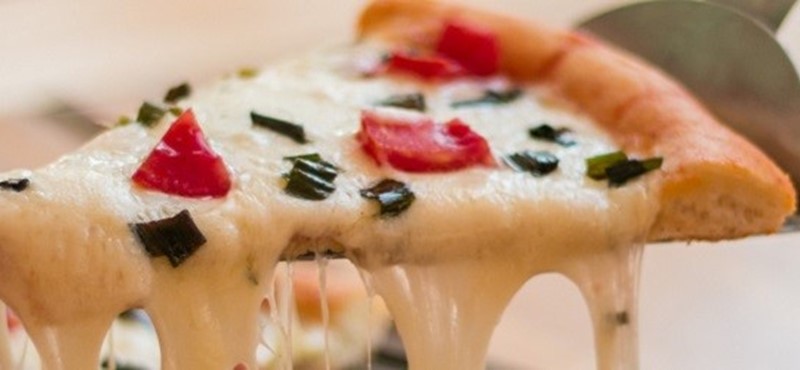 From anarchist pizzas in Glasgow to snack-sized pizzettes in Liverpool, reviewers have shared their favourite pizza joints with easy access on Euan's Guide. Here are some of the top restaurants with step-free access, accessible toilets and friendly staff!
Pizza Punks, Glasgow
Go here for: Unlimited toppings
Try the: Hot Punk or, if you're vegan, the Fake Moos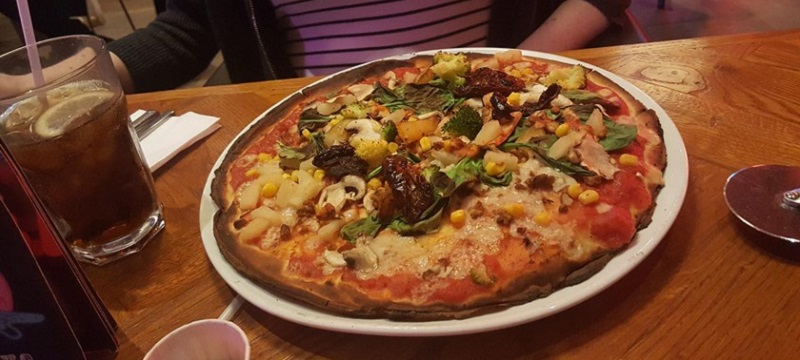 Pizza Punks is all about 'anarchy in the oven' and lets you add as many toppings to your pizza as you like, without the extra cost! Euan's Guide Ambassador Emma said "I love this awesome pizza restaurant and it has the best vegan pizza too. Wheelchair accessible via a portable ramp, accessible loo, friendly staff." Read Emma's full review.
Black Isle Bar & Rooms, Inverness
Go here for: Homegrown ingredients from a brewery farm
Try the: Hebridean, or if you're vegan, the Vegan Beet-za
This craft brewery and pizza place sources its fresh ingredients from its own organic farm complete with Hebridean sheep and their 'beautiful jersey cow' who 'provides milk for their tea and coffee.' The wood-fired pizzas are a hit with reviewer and Ambassador Li who said "apparently the beer is great, but I didn't indulge as I was driving (my wheelchair!). However, I did have a pizza and it was delicious! There's plenty of space for a wheelchair." Read Li's full review.
Pizza East Shoreditch, London
Go here for: Pizza parties
Try the: Veal meatballs, prosciutto, cream, lemon pizza – or, if you're vegan, the oregano and pesto pizza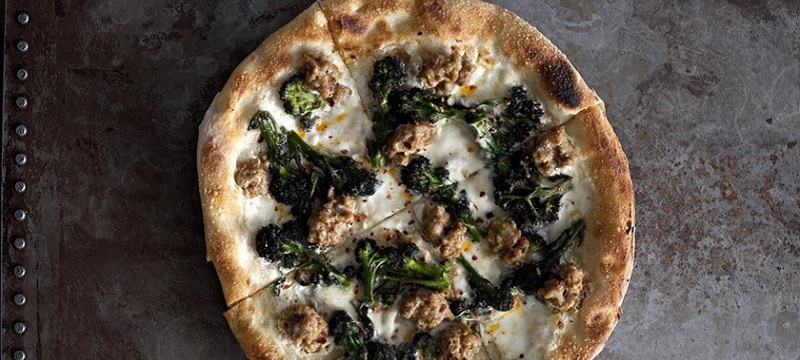 This former tea warehouse has an eclectic pizza menu and a dining space for you to enjoy a pizza party with up to 18 people! "For step-free access there is an entrance to the Tea building around the corner on Bethnal Green Road. There is a platform lift to the back of Pizza East. The accessible toilets are close to the accessible entrance on the main level of the restaurant." View the full listing.
MOD Pizza, Leeds
Go here for: Superfast pizza
Try the: Calexico, or try it with vegan cheese
This Seattle pizza joint has crossed the Atlantic to the delight of pizza-fans in a hurry around England! You'll find MODS in various English cities and the Leeds restaurant has been reviewed by one local who said, "the entrance to the eatery had a large lip in the doorway when it opened, which has since been smoothed over to allow wheelchair access." Read the full review.
La Favorita, Edinburgh
Go here for: A half metre long pizza
Try the: Parmigiana!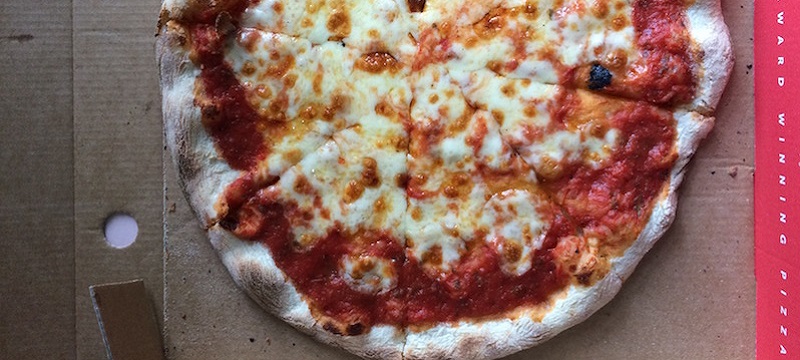 This famous Leith Walk pizza place is popular on Thursdays when you can try their half metre long pizza and prosecco! One visitor wrote on Euan's Guide, "Getting in to the restaurant was easy as the door has a ramped entrance with plenty of room." Read the full review.
Paesano Pizza, Glasgow
Go here for: Traditional Napoletana pizza
Try the: Tomato sugo with mozzarella, fresh basil and evoo
If you like tradition, we think you'll love this pizza place! Here the pizzas are cooked in 'artisan built wood fired ovens from Naples' following a traditional Napoletana method. "Easy access into the building, with no steps required to gain entry. In the restaurant there is wide enough passageways for a wheelchair to move about in." Read the full review.
Bacaro, Liverpool
Go here for: Pizzettes
Try the: Braised beef, harissa and salted ricotta
A bacaro is the name given to a 'workingman's pub' that sells snacks and small plates in Venice. So, if you like your pizzas snack-sized, you'll probably enjoy Bacaro in Liverpool! The "front door has a small step with portable ramp." Do watch out for storage on the way to the toilets, we've heard Bacaro have a habit of storing chairs in the direction of the loos. Read the full review.
Origano, Edinburgh
Go here for: Cosy vibes
Try the: Origano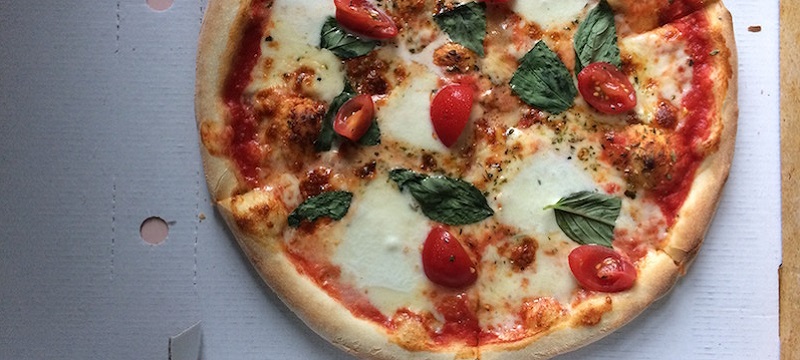 Another classic neighbourhood pizzeria in Leith, Origano is housed in a former Victoria India Rubber Mill. Look out for the famous green restaurant around two-thirds of the way down Leith Walk! "Booked in advance to say I'd be visiting with a mobility scooter – they confirmed that I'd get an accessible seat and were really helpful throughout." Read the full review.
Is your favourite not on the list?
We don't want to miss out on good pizza! Tell us about your favourite easy-access pizza places and why you love them. Add a review to Euan's Guide.