The 2021 Access Survey is Live!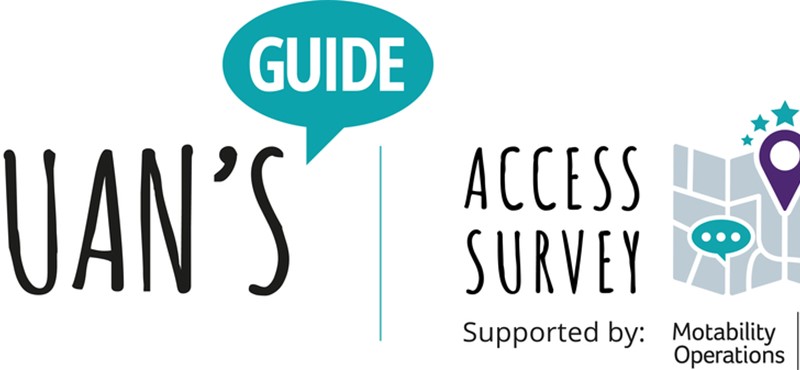 Make your voice heard on disabled access in the post-lockdown world!
The Euan's Guide Access Survey is now live and asks anyone who has ever had to consider disabled access to share their opinion on accessibility in 2021. And with all the changes in the post-lockdown world, it is more crucial than ever for people to take part this year.
Click here to take part in the 2021 Access Survey
The #AccessSurvey is the largest and longest running survey of its kind and in 2021 is being supported by Motability Operations for the first time. Now in its 7th year, we ask disabled people every autumn and winter what's good and what's not so good about disabled access at the places they visit.
Questions include how lockdowns and COVID measures are impacting those with accessibility requirements, what are the barriers to getting out and about, and what people think about disabled access at all types of venues from pubs to castles to stations–and everywhere in between.
The survey will take around 15 minutes to complete but the information you provide is extremely useful and you can skip any questions that you do not feel are relevant to you. Everyone completing the survey gets entered into a draw to win one of five £25 Amazon vouchers.
The survey will also tackle the essential topic of toilets and ask people's views on the most common problems they encounter with accessible loos.
See the results from previous years