Accessible Fringe Award - here are your nominees!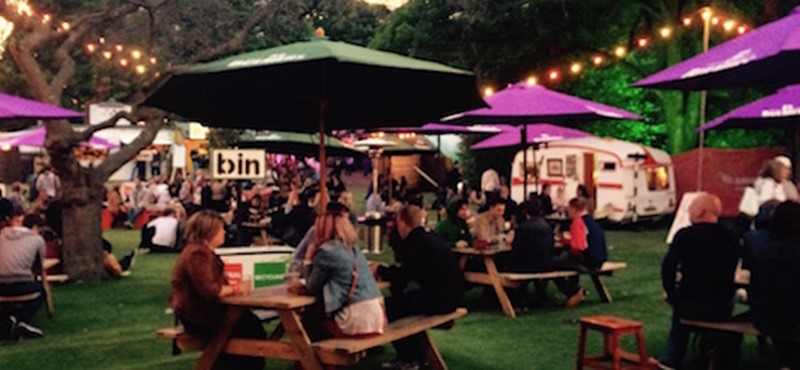 As another spectacular night came to a close at the Fringe, so too did the voting for the first ever Euan's Guide Accessible Fringe Award. We would like to say a massive thank you to everyone who took part by going out and enjoying the festival this year and sharing their experiences with us. We've been listening to your recommendations and have been to see a huge variety of shows, and we met some interesting people along the way!
Here are your nominees for the Euan's Guide Accessible Fringe Award 2015:
A show that is doing something outstanding to include disabled audiences:
Abnormally Funny People
Group: Abnormally Funny People
Venue: Stand in the Square
Cinder-Ella
Group: Krazy Kat Theatre
Venue: Pleasance Courtyard (Pleasance Two)
Give Me a Reason to Live
Group: Claire Cunningham
Venue: Dancebase
The Solid Life of Sugar Water
Group: Graeae Theatre Company and Theatre Royal Plymouth
Venue: Pleasance Dome (Queen Dome)
Wendy Hoose by Johnny McKnight
Group: Birds of Paradise and Random Accomplice
Venue: Assembly Rooms (The Ballroom)
A venue that is doing something outstanding to include disabled audiences:
Assembly George Square Gardens
(Venue 3)
'An unexpected oasis! For a pop-up fringe venue built on a lumpy and bumpy gardens it was remarkably good!' Read more...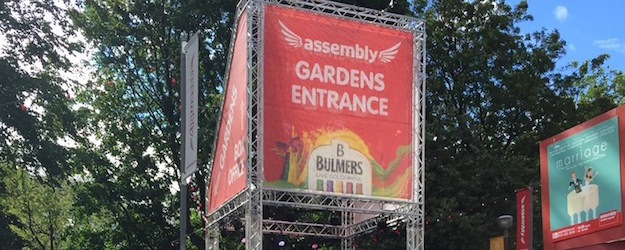 Dance Base
(Venue 22)
'A great experience and an excellent example of how things can be done. Here the combination of good physical access with staff awareness and the provision of things like audio description of the performance came together to make a memorable experience'. Read more...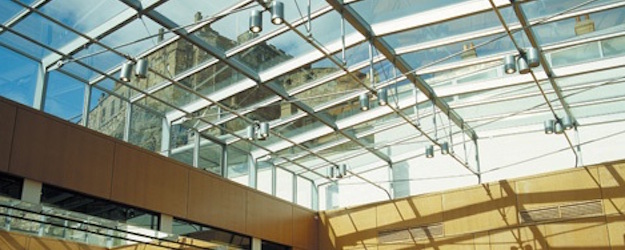 Out of the Blue Drill Hall with Forest Fringe
(Venue 195)
'Backstreet but streets ahead. The staff were particularly helpful and enthusiastic. They helped with the doors, gave me a mini tour of the setup for the Forest Fringe and were full of information'. Read more...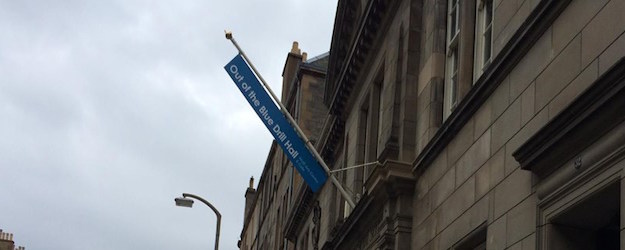 (Venue 372)
'To go and watch a comedy in a tent in the middle of a busy square in Edinburgh during the Fringe could seem a challenge. It actually worked out very well with good access, a great view and friendly folk on hand to help'. Read more...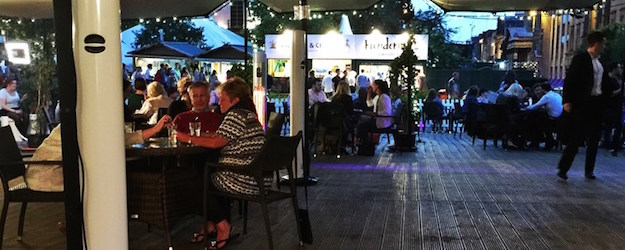 What's next?
The nominees will go through to the final round to be judged by a panel of disabled people. The winning show will receive a prize of £1,000 with a runner-up awarded £500. There will be a further prize of £500 for a venue with excellent accessibility.
Promoting the accessibility of the Edinburgh Festival Fringe is something that is very important to us and we want to see future audiences having the best possible experience that they can. We wish the best of luck to all of the nominees, and we look forward to revealing the winners!
Winners will be announced on Friday 21st August 2015.