Top 10 wheelchair accessible wedding venues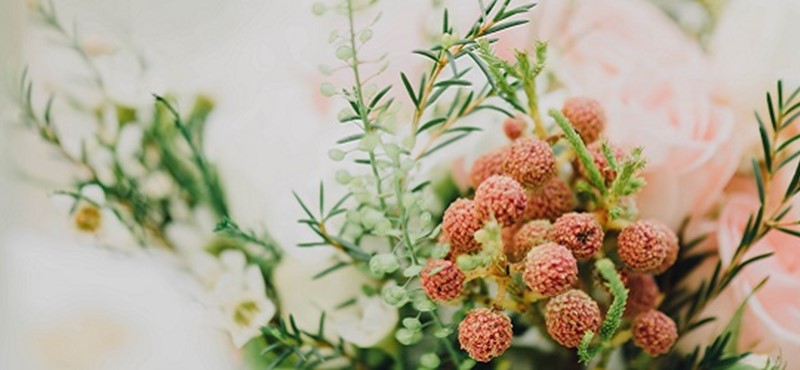 If you're getting ready to tie the knot, finding a wheelchair accessible venue can seem like a daunting task. Before you start, write down all the questions you need to ask potential wedding venues and Keep this list beside you as you begin enquiring. To give you a little inspiration, here are ten Euan's Guide listed or reviewed wedding venues that are wheelchair accessible!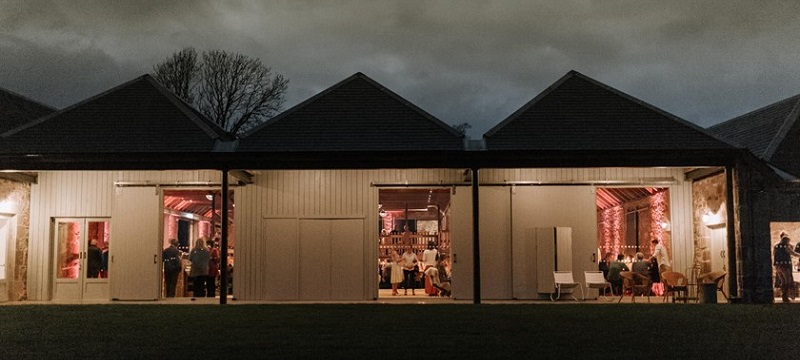 Location: Inchture, Scotland
Good for: A barn wedding
Be aware: While the accessible parking spaces are opposite the main entrance, the ground is not completely level.
This beautiful grassland farm sits on a south-facing hillside in Perthsire and is a total 'secret getaway.' Think firepits and stargazing, wild flowers and festoons! There's space for 150 guests at this magical, wheelchair accessible wedding venue.
'We have a sizeable wheelchair platform lift behind the living wall, on the left-hand side as you go in the main door. As well as the lift, we have a long ramp that leads to the lower level of the Steading…We have two accessible toilets at Guardswell Farm.' Find out more.
Location: Bath, England
Good for: A sunrise or sunset wedding
Be aware: 'A maximum of four wheelchair users can access the lower levels at any one time'
Did you know you can have a sunrise or sunset wedding at this accessible and romantic venue? Sunrise ceremonies take place 'around the torch-lit and steaming waters of the Great Bath' at 8.30am, while Sunset ceremonies happen at 7.30m by the water's edge. Sunset ceremonies can be followed by a party on the Terrace.
'Despite being so old, the access to the Roman Baths is fantastic. Just about all the site (and museum) is accessible through a series of cleverly linked lifts and ramps.' Read the full review.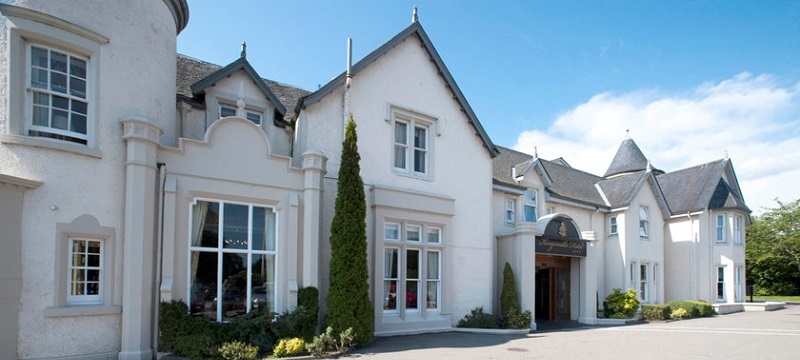 Location: Inverness, Scotland
Good for: A Highland fling!
Be aware: A ramp is required to get to one part of the dining room, but this can be made available by staff.
If you'd always dreamed of a Highland wedding, Kingsmills Hotel in Inverness is a good wheelchair accessible option. The hotel can be tailored to suit different sized weddings, and you'll be introduced to a 'dedicated wedding coordinator' who can help bring your ideas to life. Expect a splash of tartan!
'Excellent disabled rooms wide doors, bilateral supports on toilet and shower, alarm cords reaching the floor.' Read the full review.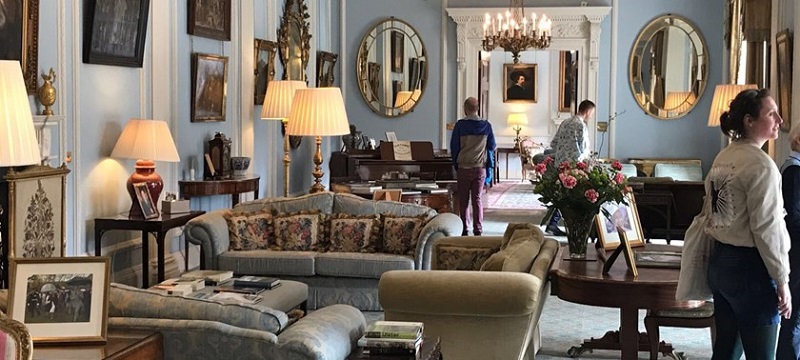 Location: Hillsborough, Northern Ireland
Good for: A versatile wedding near Belfast
Be aware: Mobility scooters are not permitted inside the castle due to conservation risk. There are a number of wheelchairs available to borrow.
Exchange vows in the elegant ground floor State Rooms inside Hillsborough Castle, a stunning Georgian mansion and royal residence. The various State Rooms each have difference capacities, and can be hired for wedding ceremonies, receptions and dinners. You can have fun choosing from Lady Grey's Study, Red Room, or the State Dining Room and more! Of course, if it's a summer wedding you can choose a beautiful spot for a marquee occasion in the gardens.
'Easy level access throughout house…The gardens are set out to enjoy whether you can walk a little or can tackle a longer walk town to the Lime Walk and around the lake.' Read the full review.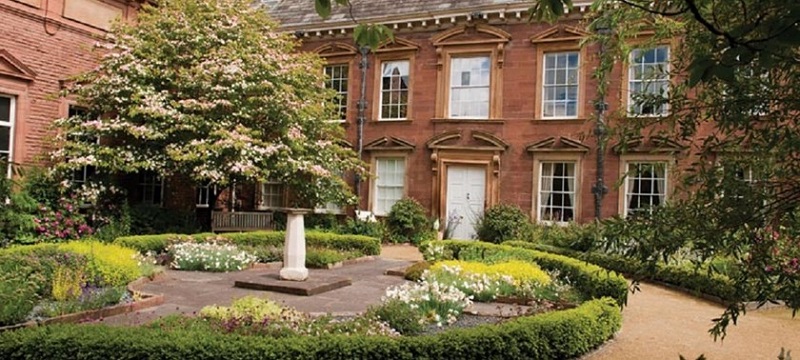 Location: Carlisle, England
Good for: A historic feel
Be aware: There is no step-free access to the first floor of Old Tullie House or The Guildhall Museum.
Tullie House in the Historic Quarter of Carlisle is a 17th century mansion that is the perfect setting for classic photographs! With various ceremony rooms to choose from, The Function Room is wheelchair accessible, bright and airy with 'patio doors leading straight onto the terrace and gardens.' As for the reception, the museum can cater for up to 150 guests.
'The museum is fully accessible, with induction loops, automatic doors, ramped access and adapted toilets, apart from the first floor in Old Tullie House and The Guildhall Museum which are both Grade 1 listed buildings.' Find out more.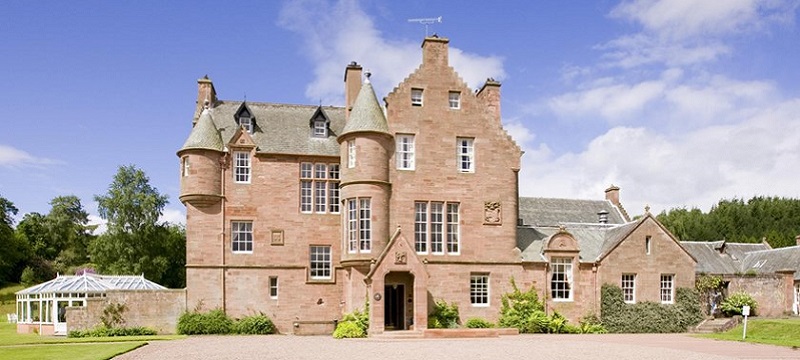 Location: Cringletie, Scotland
Good for: An Outlander inspired wedding
Be aware: The platform lift may not fit all types of powerchair or scooter. It's a good idea to check the dimensions before visiting!
This Scottish Borders country house is ideal for a wedding of up to 100 guests, and the perfect setting for an Outlander-style ceremony! Cringletie House have an Outlander wedding package which includes Highland dancers, an Outlander inspired wedding cake, a glass of Rhenish styled wine, official Outlander tartan, a piper and various other surprises! The accommodation has various adaptations for guests including automatic opening of the bedroom door from the inside, emergency pull cords, visual alarms and more.
'There is a ramp to access the entrance then a platform lift to get you up the three steps to the ground floor – not possible with my scooter because of the lift's situation, but it had a seat so I could get off the scooter then back on at the top…It would be fine in a wheelchair, it's just that a scooter is a bit longer than a chair.' Read the full review.
Location: London, England
Good for: A leafy green wedding in London
Be aware: There are steps in some areas of the Conservatory
Get married in London's second-largest conservatory at The Barbican, 'one of the modern wonders of the world.' The Conservatory is reached by a lift and through double doors where a leafy green room awaits. There are various wedding packages to choose from at The Barbican!
'Level access throughout with lifts to all levels. Fourteen accessible toilets across the site and one Changing Places facility.' Find out more.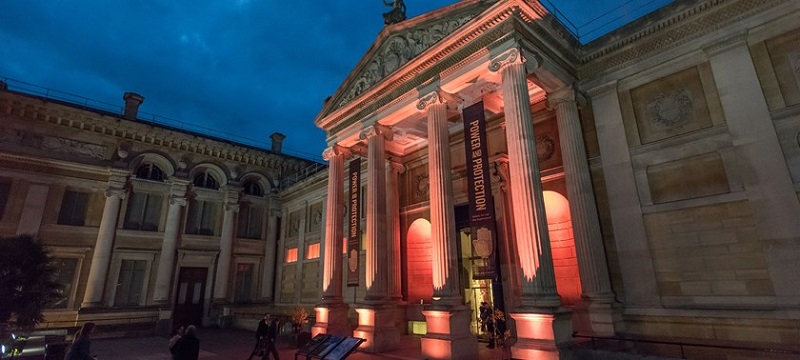 Location: Oxford, England
Good for: An impressive wedding reception
Be aware: Toilets and lifts are on the smaller side at Ashmolean Museum, so it's a good idea to check dimensions with the venue before visiting.
The oldest public museum in the world has various galleries, the atrium, vaulted café and rooftop terrace to host a wedding breakfasts and receptions in. There are lifts to all floors and accessible toilets throughout the museum.
'Disabled access is good overall with ramps up to the main doors…I found the rest of the museum was widely accessible.' Read the full review.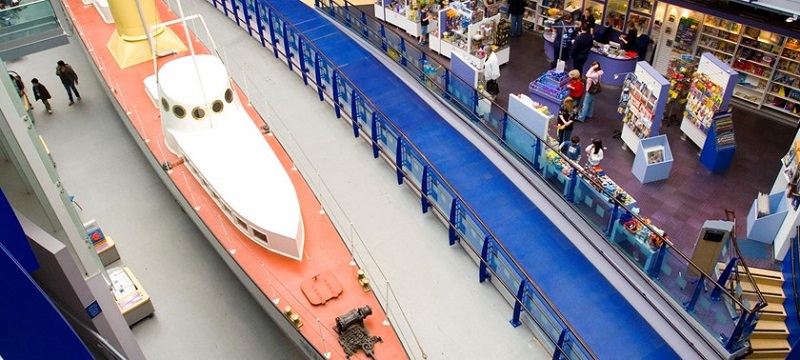 Location: Newcastle, England
Good for: An unusual wedding venue with a Changing Places toilet
Be aware: Parking is for public use, so spaces may fill up quickly.
Newcastle's iconic Discovery Museum is a unique and wheelchair accessible wedding venue. The museum's Carpathia Room is a good size for ceremonies, as is the Science Maze, and The Great Hall if you're having a larger wedding. For something really different, you can hold a small drinks reception in the Science Maze where guests can play with all the interactive exhibits during canapes!
'Great access throughout. There is a level entrance which is through glass doors, it's slightly confusing as you have to go around to the right rather than straight through the first set of doors. Once you're inside there is a reception area on the right with a dropped counter. There is a ramp up past a large ship into the rest of the museum and a lift to access the floors.' Read the full review.
Location: Rhydyfelin, Wales
Good for: A luxury wedding
Be aware: The upper rooms are accessed by a Georgian staircase only. This includes the Music Room where ceremonies traditionally take place.
If a luxury wedding is what you're after, this Welsh mansion and hotel is a good place to start! The billiard room and restaurant are located on the ground floor with wheelchair access, and the accessible accommodation has been recommended by one Euan's Guide reviewer.
'A really welcoming country house hotel where you can feel at home…The access to the hotel and inside was superb…Access to the ground floor was flat, no steps or difficult thresholds. Floors were polished stone, slat in some corridors and wood and carpeting in the main rooms. Access to the disabled access room was by an automatic door which triggered lights at night. This meant my husband could come and go independently.' Read the full review.
You might also enjoy:
Unusual creative spaces…with good disabled access!
8 English hotels for an accessible weekend break