Where to shop in Glasgow with disabled access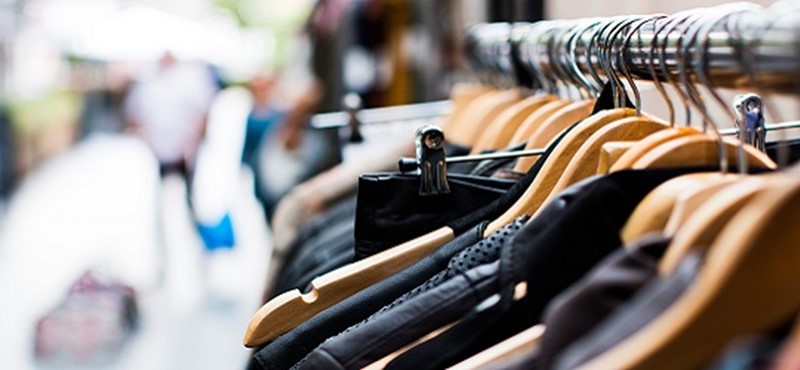 Know where the best spots are in Glasgow for shopping? We have a few ideas thanks to our reviewers who have shared their disabled access reviews on Euan's Guide! Whether you want to indulge yourself in some retail therapy, or if you are looking for the perfect outfit to wear for a special occasion – Glasgow has an incredible range of shops from high street brands to luxurious designer stores!
Here's a round-up of our best spots to hit in Glasgow to grab all your fashion essentials...
Buchanan Galleries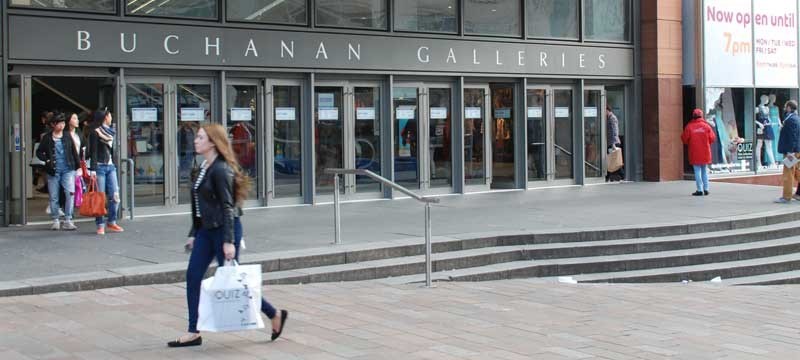 Buchanan Galleries is a shopping centre that is located on the corner of Buchanan Street and Sauchiehall Street. This shopping centre has a massive selection of high street brands and restaurants and is a place for everyone to enjoy some shopping! This shopping centre has level access at the entrance and throughout the centre, and has been rated 4.5 stars on Euan's Guide: 'The shopping centre is very accessible to all with both automatic and manual doors and no steps into any shops which is crucial for wheelchair users.'
John Lewis, Buchanan Galleries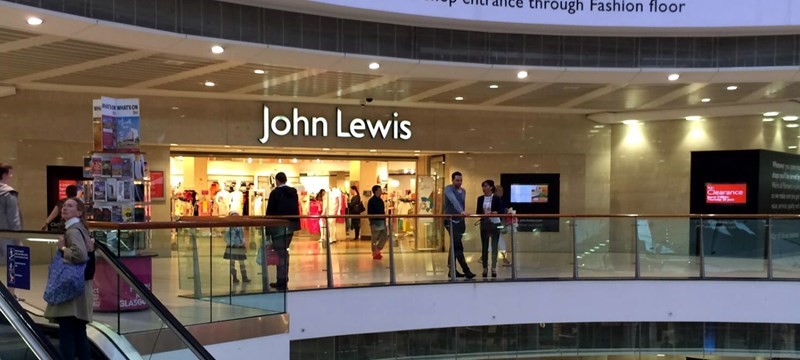 The department store John Lewis is the prominent shop of the Buchanan Galleries shopping centre. With over five different floors of clothes and beauty products, cool gadgets and more who could resist? The layout of this shopping centre makes it easy to explore all of the different floors. This shop has been rated 4.5 stars on Euan's Guide by a powerchair user who loved the accessibility of this shop: 'Getting into the store from the various levels of the Buchanan Galleries is fairly easy as the entrances are level and open plan. Large lifts take you between the floors. The main routes in the store are marked with clearly defined floor surfaces.'
Argyll Arcade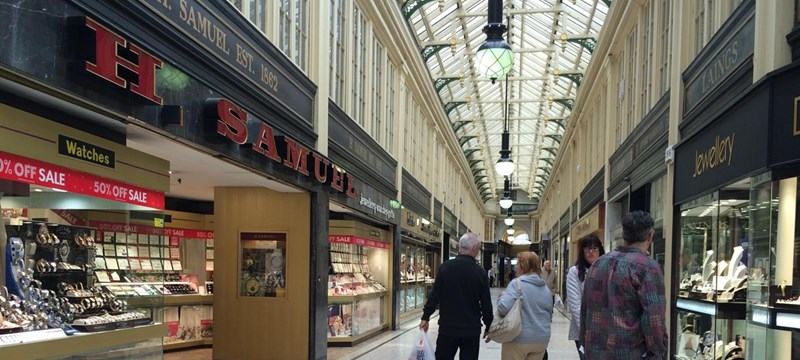 Situated in the centre of Buchanan Street, the Argyll Arcade is a must visit for those who love jewellery shopping! This 19th century jewellery mall is one of the oldest arcades in Europe and is the only one remaining in Scotland. The Argyll Arcade is ideal for those looking for new jewellery, searching for a gift for a loved one, or even for those who love to window shop.
One reviewer on Euan's Guide gave the Argyll Arcade a 4-star review for its accessibility, saying that: 'Many of the shops had level and wide access and were easy to get in. One or two had a step but there were plenty with good access to make it a worthwhile trip.' It is worth noting however that there are no disabled access toilets in the Argyll Arcade.
Princes Square Shopping Centre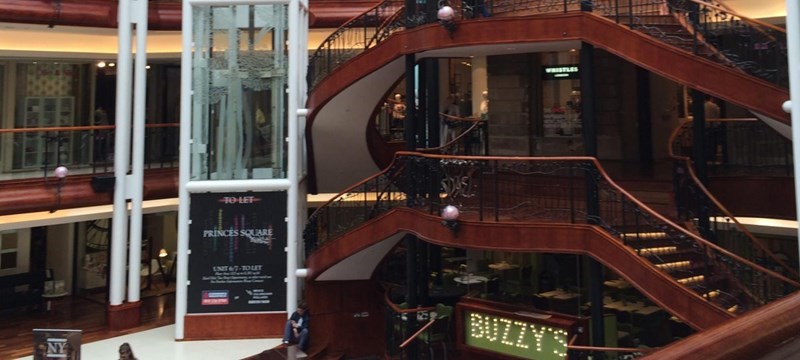 The Princes Square Shopping Centre is located just off from Buchanan Street. This shopping centre is an ancient Victorian building that was built in 1841 and is now home to lots of modern shops, bars and restaurants. This shopping centre is where you will find your luxurious brands such as Kurt Geiger, Vivienne Westwood, French Connection and Ted Baker.
The Princes Square has been rated 3.5 stars on Euan's Guide for their accessibility. One reviewer said that this centre has a 'good sized disabled loo with grab rail, clean and accessible' and that 'the staff were generally happy to help and assist'.
Have you visited the Princes Square Shopping Centre? We would love to have more accessible reviews of this place! Write a review >>
St Enoch Centre
The St Enoch Centre in Glasgow is located in the very centre of the city and is a 5-minute walk away from Central Station. For those with children or grown-ups who are still kids at heart, this shopping centre has toy shops such as Hamley's and a Disney Store!
The St Enoch's Centre's accessibility has been rated 4.5 stars on Euan's Guide by one reviewer who commented: 'The Centre has loads of shops all with easily accessible open fronts. There's plenty of space to walk around and wide enough so we could walk as two powerchair users side by side and have a conversation; can't do that in most places.'
Silverburn Shopping Centre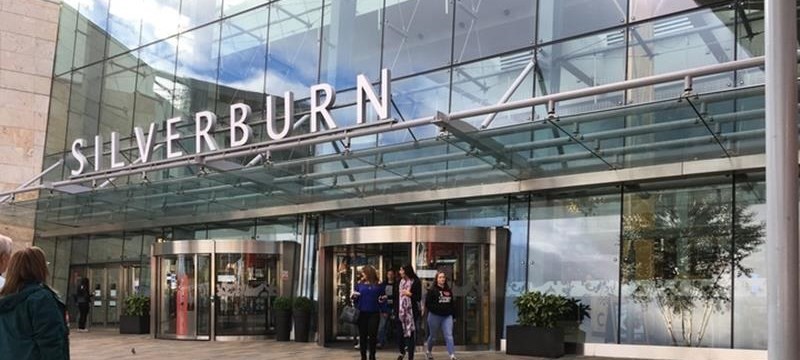 Silverburn Shopping Centre is another great place for shopping that has excellent disabled access. This shopping centre is located on Barrhead Road in Pollock which is just outside of Glasgow, so if you have a car or are happy to get a bus, this shopping centre is worth a visit if you are spending time in Glasgow. Silverburn is a shopping centre that is filled with clothes shops, cafes, restaurants and even has a cinema!
This shopping centre has been rated 5 stars on Euan's Guide for its great accessibility and 'barrier free' shopping. One wheelchair user commented that: 'Each entrance has automatic door entrances that I can use with ease. There are auto revolving doors, which are large enough that I can use in my manual chair. The doors have a speed adjustment for those with reduced mobility. Signage for toilets etc was very clear throughout.' Read the full review here >>
Have you been shopping in Glasgow?
We would love to have more reviews of accessible places to shop in Glasgow! Tell us about your favourite places to shop in this city by writing a review >>
You might also enjoy:
Top 10 Places to eat and drink in Glasgow
Glasgow's Top Museums with Disabled Access
Shopping in London: An Accessible Guide
Locations: Glasgow