Changing Places At Sea!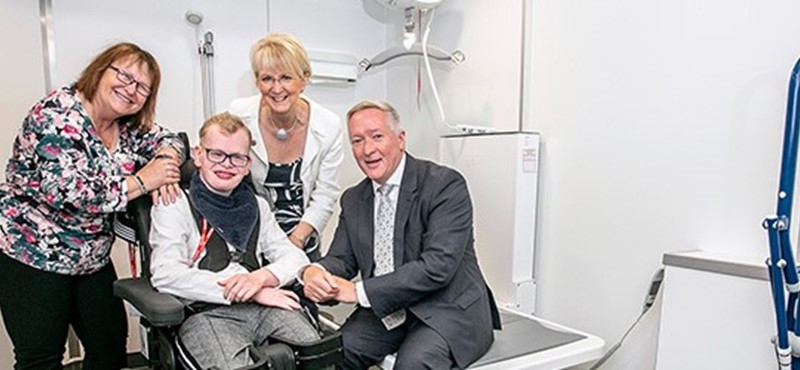 NorthLink Ferries are thought to be the first to feature Changing Places toilets onboard. The Changing Places toilets can be found on their M.V Hrossey and M.V Hjaltland vessels, with plans to expand the initiative to M.V Hamnavoe by the end of 2019.
This project is in collaboration with Transport Scotland and Promoting A More Inclusive Scotland (PAMIS).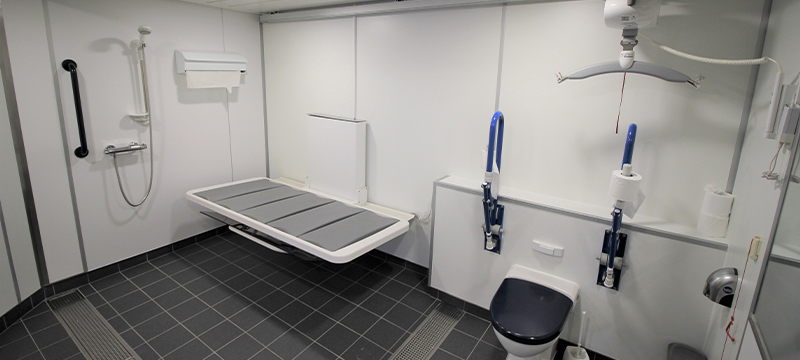 Image of new Changing Places facilities on NorthLink © NorthLink Ferries
What are Changing Places Toilets?
Changing Places are accessible toilets for people with profound and multiple disabilities and other people who need to use them. These facilities have all the necessary equipment and space so disabled people and their carers can use the loo comfortably and safely.
A Changing Places Toilet has a peninsular toilet, basin, ceiling hoist, an adult sized changing table, a privacy screen, wide tear-off paper roll, non-slip floor and space for a wheelchair user and up to two carers.
Changing Places toilets are used by more than 250,000 people across the UK. Without these facilities thousands of people cannot safety take part in activities that the majority of the population take for granted. By having these facilities on the vessels, it opens up the possibility of travelling to and from the Scottish mainland and islands by ferry.
Visit Changing Places Toilet Map to find your nearest Changing Places facility.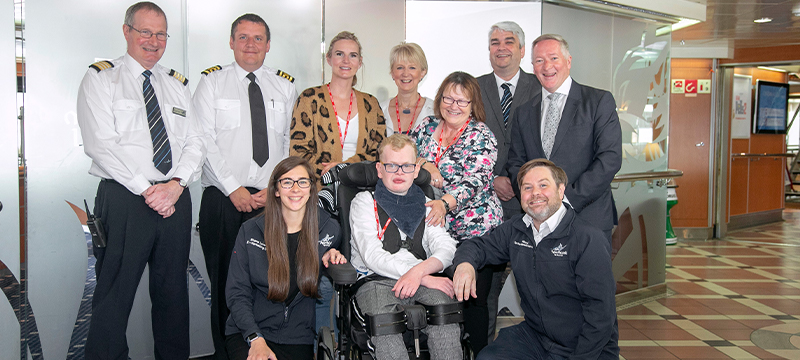 Image from launch of Changing Places on NorthLink © NorthLink Ferries
NorthLink Ferries reviews on Euan's Guide
Several NorthLink Ferries have been reviewed on Euan's Guide to excellent ratings.
One of our ambassadors spoke highly of his trip on MV Hjaltland saying, "Great accessible restaurant and bar. Amazing staff, can't speak highly enough of them."
A reviewer for the MV Hrossey also had great things to stay of the staff and crew and highlighted his great cabin which featured a hoist. Read more here.
Have you been on these ferries? Leave a review on Euan's Guide today.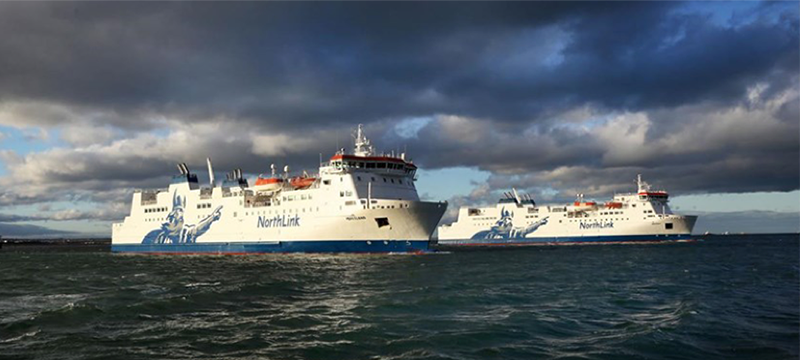 Image of NorthLink Ferries on the water © NorthLink Ferries