Newcastle-Upon-Tyne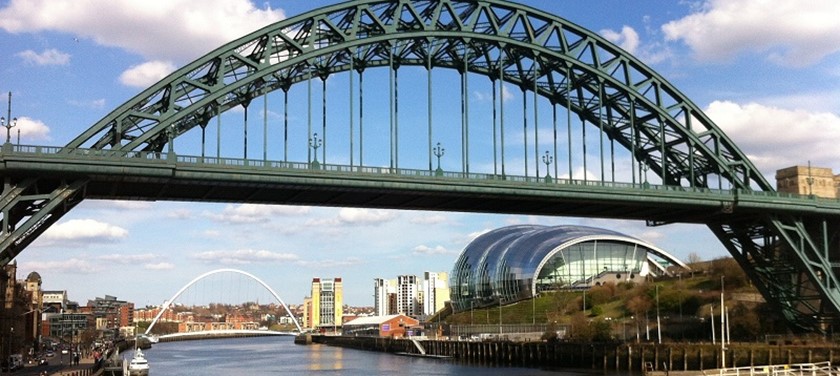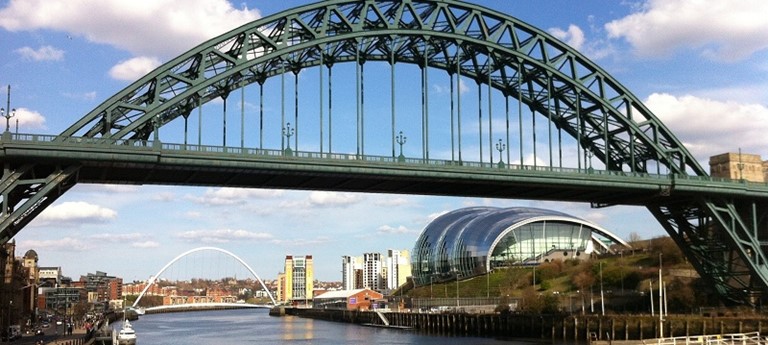 From its elegant Victorian centre to its characterful neighbourhoods and flourishing quayside, Newcastle is an unforgettable city to explore in northern England. Students love it for its nightlife, but it's also home to world-class art galleries, exhibitions, museums, theatres and more. We've rounded up some of the best recommendations from local and visiting disabled people including accessible places to stay, insider tips for wheelchair access on public transport, and a quick guide to disabled access at the city's top attractions!
Getting around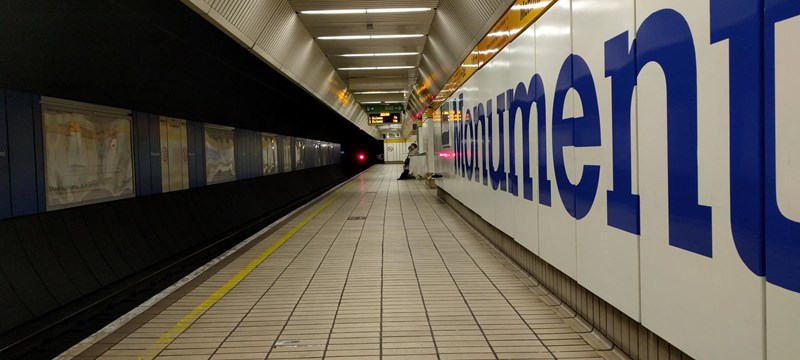 To get around the neighbourhoods of Newcastle, reviewers have recommended the Tyne and Wear Metro. "The Metro is fully accessible, though not fully convenient. All stations are step-free, some having lifts, others ramps." From the airport to Sunderland, and everything in between, you can explore the many places Newcastle has to offer by the underground.
Places to stay
Flying into Newcastle or need a place to stay near the airport before your flight? The DoubleTree by Hilton Hotel is easily reached by Metro which connects you to the city centre and surrounding suburbs. One guest wrote: "level access fully wheelchair accessible room and bathroom. The room was really spacious complete with electric opening curtains. Really friendly staff. Nice bar/restaurant and good food".
Hotel Indigo on Fenkle Street was also highly rated by one guest who said: "The accessible room which we stayed in was spacious and well-equipped, and clearly designed with wheelchair users in mind. Light switches and plug sockets are all at a height which meant that they are accessible by a wheelchair user".
Royal Station Hotel is very centrally located and accessible by public transport. The grandeur of the 'original Victorian magnificence' along with the minimalistic and modern rooms give this hotel an interesting twist.
In the suburb of Jesmond is the boutique hotel Jesmond Dene House. About ten minutes north of Newcastle's city centre this accommodation has a relaxed countryside feel to it. One Euan's Guide reviewer gave the hotel 4 stars saying the it had "a Rolls Royce of a disabled toilet" as well as saying the "access is good, but the disabled room is in an annex so need to go outside and negotiate a slight slope to access the hotel itself".
For those who would rather stay in self-catered accommodation, Swallow Cottage is just one of the Burradon Farm Houses and Cottages that are found 5 miles north of Newcastle in the village of Cramlington. One reviewer on Euan's Guide gave the venue 4.5 stars and said that the cottages were: "fully accessible with level entry, smooth floors and wet room".
Travel in time
The Discovery Museum shows Tyneside's rich history dating back to Roman Times. One reviewer on Euan's Guide told us the "Discovery Museum is just outside of the city centre, it has lots of interactive displays and great accessibility throughout".
History-lovers will enjoy the Great North Museum where a collection of animals and objects from around the world will keep you entertained for hours. One reviewer gave it 5 stars for accessibility on Euan's Guide saying: "there is full wheelchair access throughout the museum with two lifts which can hold up to four/five wheelchairs at once depending on the size".
What's disabled access like at Newcastle's science centre?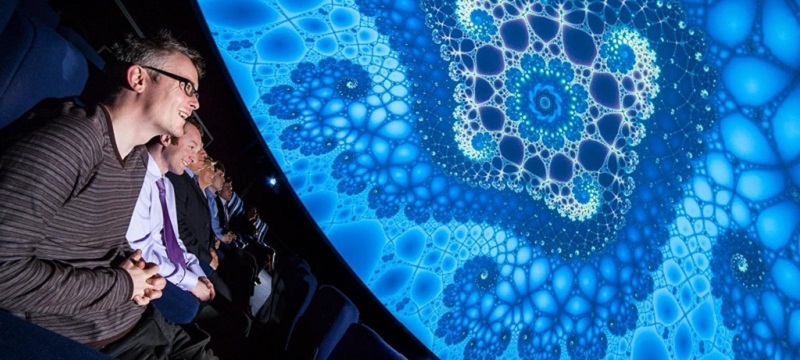 Science is fun when tested out at the Life Science Centre in Newcastle's Time Square where there are two floors of engaging science exhibitions and events for kids and adults to enjoy. One reviewer on Euan's Guide gave the venue 4 stars and said: "lots of fun activities to do at the Life Science Centre in Newcastle! Friendly staff, level access and lots of things to entertain kids and adults!'
Visit the city's best storytellers
Seven Stories is a place where children and adults can share their love of reading together, and monthly Early Bird Openings give visitors the option of a calmer environment if preferred. "The story session was out of this world. I never knew it was so interactive. Jack loved it..Bubbles, water, snow, wind, sand and so many lovely sensory activities involved in the story."
Go for a rummage at Grainger Market
The popular Grainger Market has hundreds of stalls with fruits and vegetables, fishmongers and bakeries, as well as clothing stalls and unique traders where you can easily pick up unusual gifts as you browse. One visitor told us that Grainger Market's disabled access was made easy with spacious pathways between stalls. 
"The Market was all on the ground floor and there were wide aisles. You could easily pass by the stalls and see what was for sale. There were many different types of businesses including a Marks & Spencer's from yesteryear!"      
Accessible film and theatre in Newcastle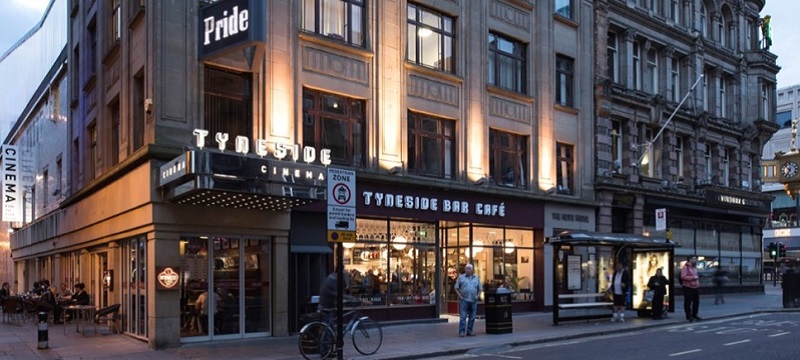 Tyneside Cinema interweaves the film and art industry for a unique viewing experience. Whether it is the latest feature film release or a compelling exhibition, you can enjoy it with a bucket of popcorn in Newcastle. The venue received a 5-star review on Euan's Guide for its accessibility: "there are numerous disabled toilets throughout the building. Wheelchair users and their partners are allocated seats/spaces at the back of the circle in the Classic Screen which makes the view excellent".
If you're in the mood for a live show, Theatre Royal on Grey Street has been rated highly on Euan's Guide! Since opening in 1788, the theatre has hosted top performers such as Lawrence Olivier and Orson Welles. All the drama, ballets, musicals and operas are under one roof and accessible according to one theatre-goer who wrote: "being deaf, in order to follow a show, I need captions/subtitles, and thus I try to take every opportunity to visit theatres that offer this access. This is my local theatre and luckily they offer captions on a number of shows". 
For more theatre, Live Theatre on Newcastle's Quayside "produces a wide range of new work including main house plays, script-in-hand readings, comedy, music, youth theatre, new writing workshops and much more". The theatre is listed saying, "Live Theatre offers a range of assisted performances throughout the year aimed at improving the theatre experience for all audience members".
Culture vultures
A bit of the old and a bit of the new can be enjoyed at the Laing Art Gallery on New Bridge Street. Founded in 1901, the gallery specialises in British oil paintings, watercolours, ceramics, silver and glassware. The museum is 'fully accessible' according to one reviewer who wrote:
"Most of the pictures are hung at a level which means that a wheelchair user can enjoy them without getting a crick in the neck," and "they have made a real effort to provide tactile displays for people with visual limitations including Braille captions."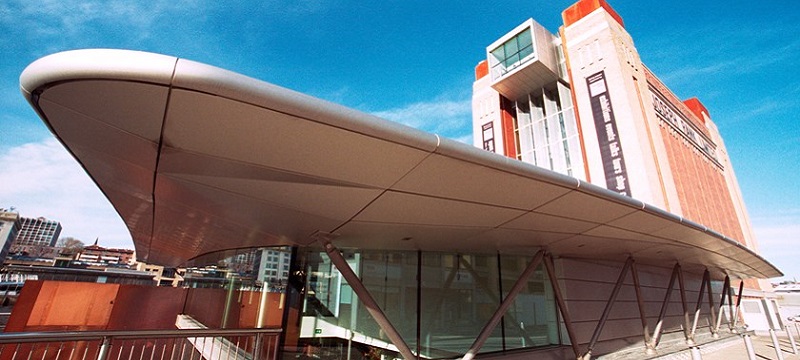 Baltic Centre for Contemporary Art opened in 2002 and can be found in Gateshead. The gallery unveils new art to the masses by way of temporary contemporary art exhibitions. One wheelchair user gave the venue 4.5 stars for access on Euan's Guide saying the gallery had: "brilliant viewing from high floors, wheelchair accessible. Staff friendly and helpful. Restaurant on top floor not visited due to time restraints. The approach from the city centre is very steep in places so hard work for somebody pushing you!". Don't miss the Gateshead Millennium Bridge while you're here!
For something a little different, Side Gallery is "the only gallery in the UK solely devoted to Documentary Photography" and was rated 5 star on Euan's Guide! "This venue has been completely renovated and is now very accessible. Previously it was totally inaccessible but now there is level access, a disabled toilet and a lift to the gallery floors."
If you enjoy unusual places, Boiler Shop "is one of those rare venues that can claim to be different". The multidisciplinary arts and music centre is listed on Euan's Guide saying: "There's a small ramp just after the main entrance; double doors: always open, wide enough for a wheelchair to go through. There's a platform lift to access the mezzanine level".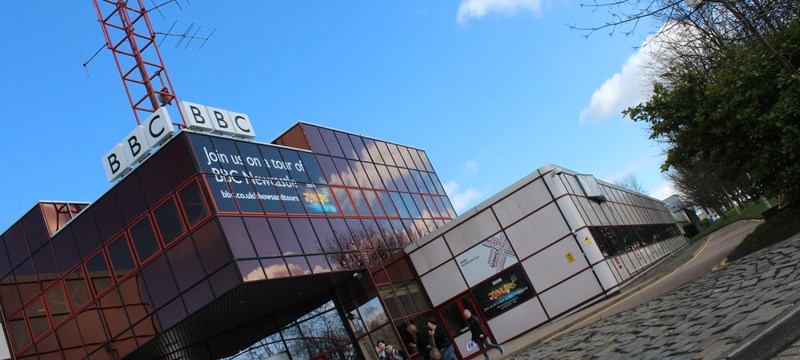 TV enthusiasts might like to get behind the scenes at BBC Newcastle Tours who are listed on Euan's Guide saying: "we are offering you the opportunity to see behind the scenes of the world of television and radio. Our BBC Tour and our Children's Interactive Tours are scheduled between our live television broadcasts, the cameras are set for action, the clocks are counting down and you are welcome to step into our shoes and have a good look around".
Football in Newcastle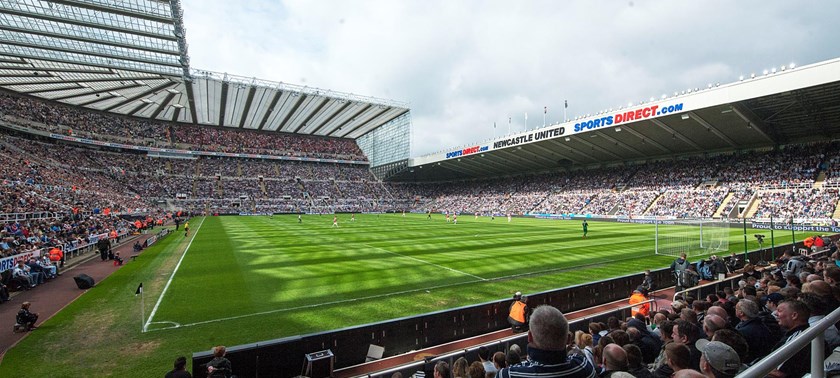 St James' Park is home to Newcastle United Football Club, a team instantly recognisable by their black and white striped kit and known to fans as 'the Magpies!' Supporters are called the 'Toon Army', and their stadium has been rated highly by disabled sports fans on Euan's Guide! So what's disabled access like at St Jame's Park?
"The thing I liked most was that often attending sports stadia, you find the wheelchair spaces to be designated away from the rest of the supporters. Here, you can be very much feel part of the crowd, at the heart of the atmosphere, thanks to the cleverly thought out wheelchair space plan."
Food and drink
Much more than a food and drink venue, The Gate is full of exciting venues to keep you entertained on Newcastle's Newgate Street. Euan's Guide users have reviewed the The Gate giving it 4.5 stars saying, "this is a venue with excellent access and friendly and accommodating staff and easily accessed by various modes of transport".
If you're in search of a pick-me-up coffee, Campus Coffee on King's Walk was a hit with one reviewer: "a disabled friendly and accessible cafe with really friendly staff who are more than willing to help. I use this venue often whilst at university and as a wheelchair user staff help carry my drink our food over to the table".
On St Nicholas Avenue, The Job Bulman pub has been described as 'easily accessible' by one visitor and has a variety of menu types including Braille. 
Been to Newcastle before?
Tell us about places you have visited with good disabled access! Write a review >>
Last Updated - May 2018