Amsterdam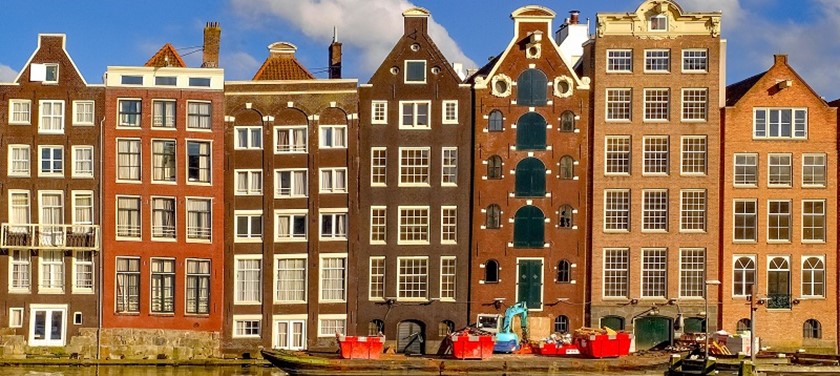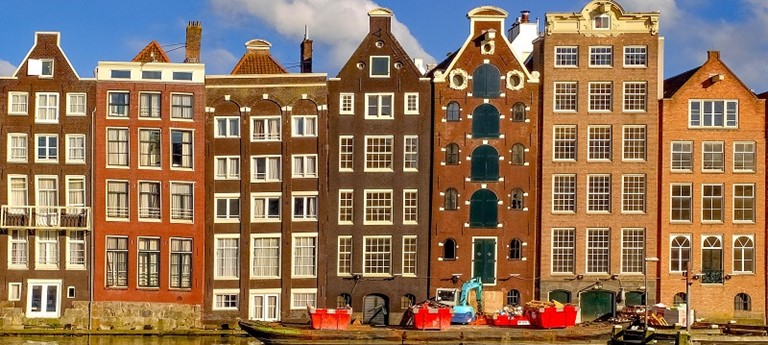 Crooked window-studded buildings line the canals of Amsterdam where bicycles zip past and the welcome is warm. Don't forget your camera, this city is unabashedly pretty and is an ideal destination for a weekend break in Europe. With disabled access in mind, think wheelchair accessible trams and well-timed visits to the city's most famed museums.
Hotels with accessible rooms in Amsterdam
Close to the train station and within easy reach of Amsterdam's historic city centre, DoubleTree by Hilton Amsterdam Centraal Station is a convenient and comfortable base from which to explore the city. Don't miss some of the best views across Amsterdam from the hotel's floor-to-ceiling windows and rooftop terrace! One guest wrote about their experience of wheelchair access in the hotel and said it was:
"Not cheap, but most of the bargain B&Bs in Amsterdam aren't accessible and this hotel, located just across a road from the main railway station, caters splendidly for the needs of the wheelchair traveller.
The revolving door to the reception area has a wheelchair button which enables wheelchair users to slow the door down – great idea. The circulating spaces in the hotel are generous, there are four capacious lifts – we never had to wait for long – and the accessible bedrooms are spacious and well-designed."
If you're after a trendy hotel for a city break Hotel De Hallen is described as 'urban vintage with an industrial touch' and is located inside a former tram depot. The hotel is near the Jordaan neighbourhood and is bursting with pops of colour and stylish plants. One wheelchair user arrived prepared with a shower stool, as Hotel De Hallen, while naturally spacious and roomy, does not have accessible bedrooms.
"Overall I found it difficult to find hotels in Amsterdam with accessible rooms. I use a standard size self-propelling wheelchair and I had a conversation by email prior to coming about access, showers etc. The staff were informative and helpful. The rooms are not specifically accessible rooms, however the room was big enough for me to move around in my chair. The shower is completely level access and I could get my wheelchair into the bathroom. There are no rails and no seat in the shower room, so because I knew this I took my shower stool with me. I was actually able to get my wheelchair into the shower and then transfer onto the stool."
Getting around the city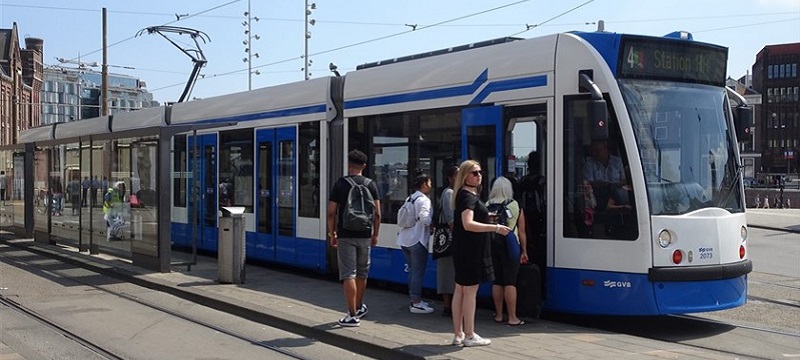 Photo: GVB Amsterdam Trams
The historic part of Amsterdam is largely cobbled with steep bridges, but the city's GVB Amsterdam Trams make getting around a little easier. One visitor used the trams regularly and reviewed them on Euan's Guide saying:
"The extensive tram network offers a way of getting around the city and into its suburbs which is accessible to wheelchair users. Some trams are fully accessible, other (older models) have one wheelchair accessible entrance in the middle of the tram. We didn't need to interact with the drivers, but our experience was that we were given plenty of time to get on and off once the driver was aware of our presence."
If you require taxi at any point, you can contact Accessible Travel Netherlands who will be able to arrange taxis for you.
Museums with disabled access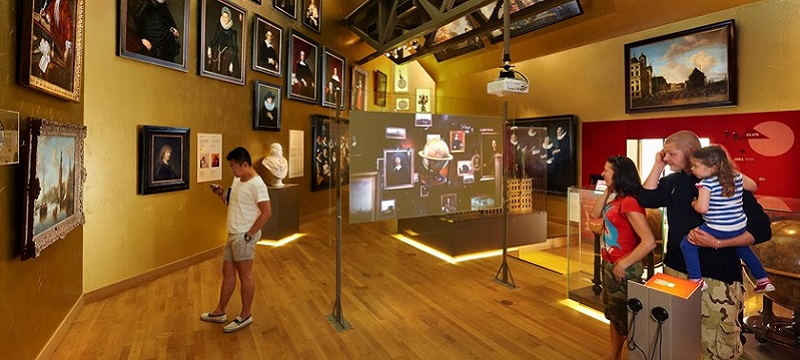 Photo: Amsterdam Museum
To learn about the city's history, visit Amsterdam Museum on the Kalverstraat and don't miss the Amsterdam DNA presentation! It uses interactive displays, sounds and movement to give a one-hour overview of the city's history. One visitor loved the museum and said:
"Automatic sliding doors, platform or conventional lifts, good signage, an excellent accessible loo, friendly and helpful staff, a pleasant café and excellent displays on the history of Amsterdam – what's not to like?
They have gone to great lengths to make this complex set of historic buildings accessible, and there's a free leaflet showing wheelchair users how to navigate the museum. All captions are in English as well as Dutch. Audio-guides are available in English and essential to get the most out of the Amsterdam DNA displays."
For those who want to learn even more, Rijksmuseum is the museum of the Netherlands and a must for history-lovers. It can be found on Museumstraat and one visitor said:
"To avoid waiting in long ticket lines, it is best to purchase an e-ticket in advance. Also, the Garderobe is available to hang your coat, but this can sometimes have long lines. To save time, you can use the available lockers instead free of charge."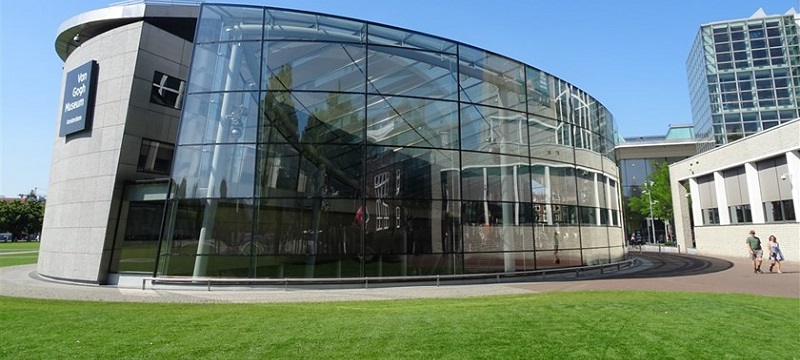 Photo: Van Gogh Museum
While in Amsterdam, don't miss the world's largest collection of Vincent van Gogh paintings at the Van Gogh Museum. While exceptionally busy at peak times, the museum has been described as very accessible by reviewers on Euan's Guide. One visitor told us: "there is an underground Q-park parking garage not far from the museum with accessible parking and an elevator. Taxis can also drop you off fairly close to the museum." Another visitor to the museum said it was: "best to book in advance, which you can do online, and be aware that the gallery will be very crowded. It can be quite difficult to get near the captions, so the audio-guide might be a good idea."
Have you been to Amsterdam?
If you've visited Amsterdam or live in this city, please add your reviews to Euan's Guide! This will help other disabled people to plan trips and find accessible places to visit before they arrive. Write a review >>
Last updated – December 2017