Barcelona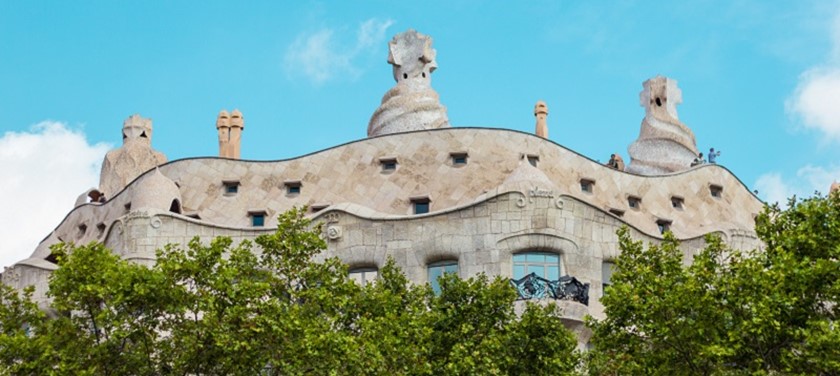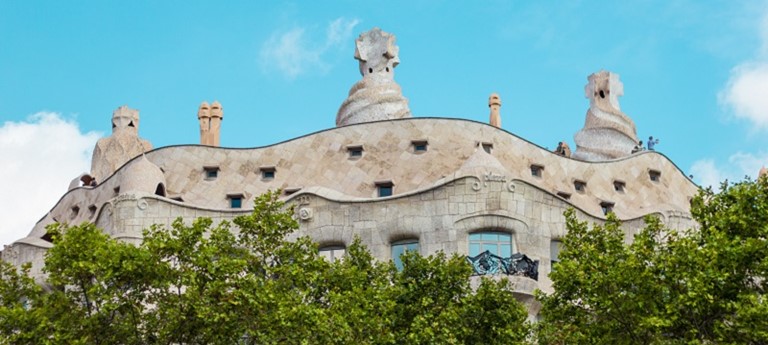 A colourful, energetic city by the Mediterranean, Barcelona is where you'll find world-famous art museums, the best tapas, good wine and stunning architecture! One of our Ambassadors calls it the "perfect combination of city and beach break." Here are the places with disabled access that reviewers have recommended in the Catalunyian capital:
Getting there and getting around
Barcelona El Prat Airport is on the outskirts of the city and easily accessible by bus, taxi or metro. This large airport has a 4★ review on Euan's Guide by one visitor who wrote:
"Despite the huge size of this airport, we found it surprisingly easy to find our way around. Signage is excellent, disabled access is evident, and crowds are well managed."
If you are coming to Barcelona via cruise, one reviewer loved their experience with Norwegian Epic and said:
"Of the five destinations, Barcelona was the only one that had wheelchair accessible taxis. Every single member of the 1,500 strong staff team will do everything they can to help you."
Since the Paralympics came to Barcelona in 1992 the city has improved its accessibility and especially its public transport. The majority of Metro stations have wheelchair access but do check before travelling! The city bus network is also accessible for wheelchair users.
Go Mobility Now is a family owned and operated company that hires out mobility scooters. They can deliver the scooter to your door and pick it up when you leave. They already have two 5★ reviews on Euan's Guide.
Where to stay
A contemporary hotel just ten minutes from the beach, Hotel Ilunion has a 4.5★ disabled access review on Euan's Guide!
"Our stay at this hotel was very easy overall. The bedroom and the shower room/toilet were both very big for my wheelchair to get around. Hotel located to local transport (bus/metro) which are both very wheelchair friendly."
The Hotel Market is a mid-price hotel in Central Barcelona which, as one reviewer said, had "decent wheelchair access and helpful staff." Also, the MICs Sant Jordi has three 5 ★ reviews on Euan's Guide. There is a range of apartments to choose from, hoists available and 24-hour care service if required.
Exploring Barcelona
With the beach so close to the city centre, you can add lots of variety to each day of your trip! Barceloneta Beach was given a 4★ review by one visitor who said there were "wheelchair ramps leading down to the beach, as well as a wide cement walkway".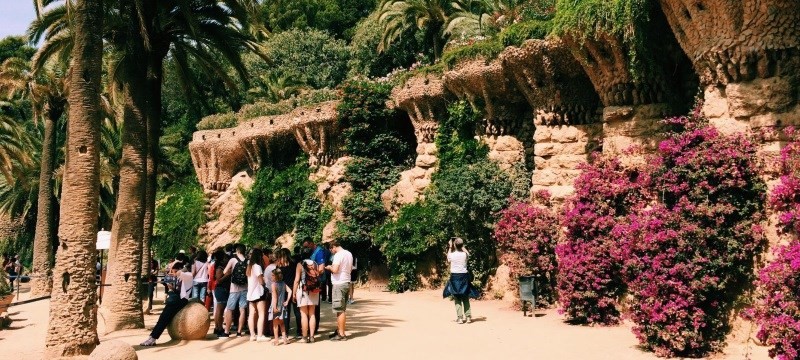 For those on the lookout for colourful Barcelona architecture, a trip to Gaudi's Park Güell is a must. The steep slopes can make access a little tricky, but one reviewer told us that they "stuck to the flattest, most level ground to have a quick look around and get a good view of the city". Don't forget to take a wander past Sagrada Familia as you make your way back into the city. This church is still under construction and is the most famous work by Antoni Gaudi - one reviewer described it as breathtaking! In her review, Karine says to "remember to book in advance" to go inside.
If you'd like to escape the heat of the midday sun, Museu Picasso is a cool and shaded building filled with early Picasso work and fascinating stories about his life. One visitor said it was an "amazing collection" and there was: "Great access throughout the museum! The galleries are nice and wide, brightly lit and have gently sloping ramps between different areas. It can get very crowded."
If you like museums you might want to try the Barcelona City History Museum. One reviewer was pleasantly surprised at how much the museum, which is an ancient stone building, was accessible. There is also the CosmoCaixa science museum which has good disabled access and a nice cafe!
A unique way to see the city is on the Montjuic Cable Car which has "stunning panoramic views." One reviewer told us that they sat comfortably in their power chair whilst in the cable car with two other passengers.
Another great way to see the city is by boat! You can catch an accessible boat tour of Barcelona's harbour. Las Golondrinas have some accessible boats which offer 40 minute tours.
Food and drink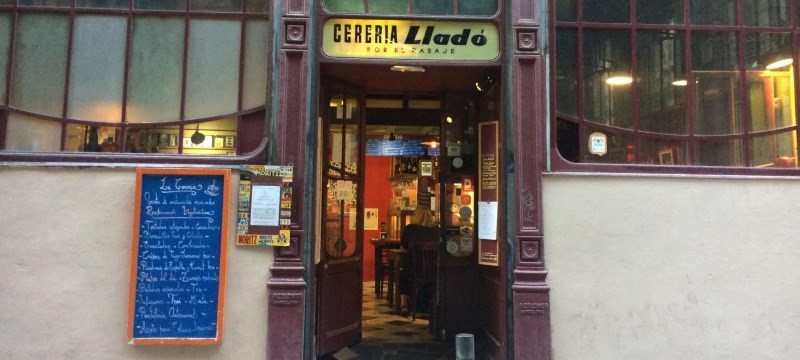 Tapas, sangria and seafood…Barcelona is a food-lover's dream! There are lots of places to choose from, although many are typically touristy. If you explore a little further beyond the main streets, you can find some remarkable hidden gems including La Cerería, a vegetarian restaurant filled with musical instruments. One visitor loved visiting and wrote:
"The restaurant is tucked away on one of Barcelona's many narrow streets – so we walked there. It's a small restaurant, and yes the tables are close together, but the furniture is movable which is good. The front door is propped open, and there's a ramp into the restaurant. It's all table service too."
Elsewhere, Piscolabis has a variety of food and drinks to satisfy, and Central Cafe Bonanova is a reasonably priced restaurant with vegeterian options, ramp access and an accessible loo!
For a bigger selection of restaurants and seating outdoors, try Plaça Reial where street performers keep you entertained during your meal. One reviewer told us it is: "very flat and a large square. Most restaurants are easy to access at their outside seating, many are step-free to get into where you can access toilets".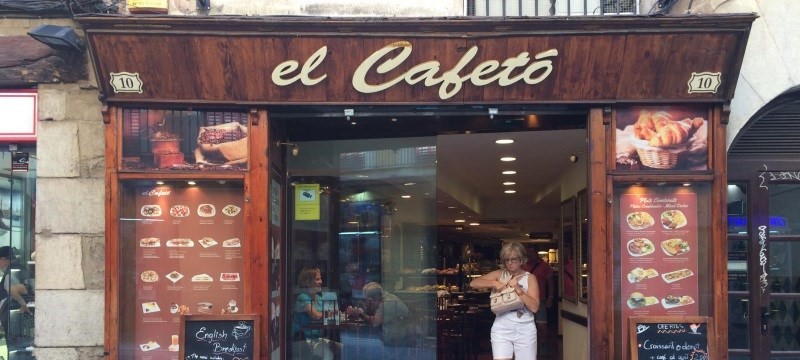 If you're looking for a snack at lunchtime, try El Cafetó just off La Rambla. It's a small café good for a quick stop in between sightseeing. "There is a gently sloping ramp into the café and the doors are propped open."
Have you been to Barcelona?
We'd love to read your reviews of places in this colourful city! Tell us about museums, hotels, cafes, shops and more with good disabled access. Write a review.
Last updated – April 2020