Norfolk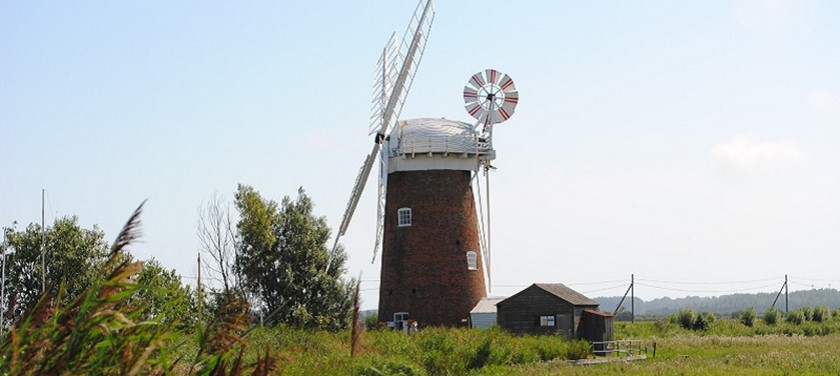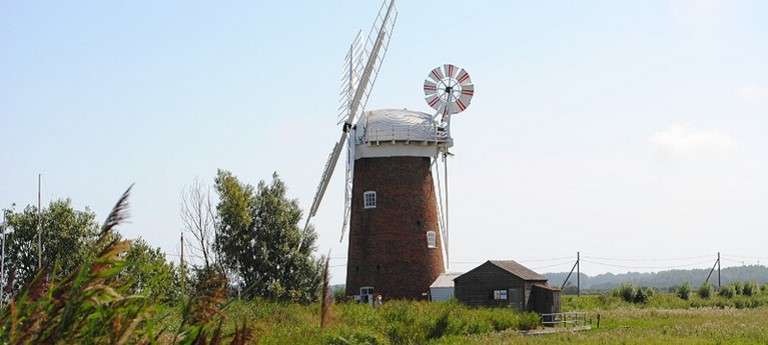 Famed for its stretches of coastline, charming windmills and miles of Broads, picturesque Norfolk is one of the most enjoyable pockets of England to explore. Whether you're looking for a family holiday by the beach, a quiet outdoor escape or a lively weekend in Norwich, here are some of the best disabled access reviews and listings from around Norfolk!
Norfolk's best accommodation with disabled access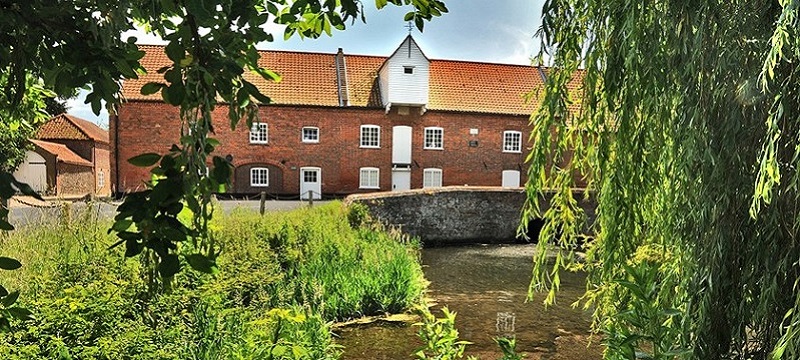 Photo: Millstream, National Trust Holiday Cottage, Burnham-Overy-Staithe
When in Norfolk, you can choose to stay in everything from modern barn conversions to restored mills and seaside hotels. Rustic, scenic and comfortable adventures await! For those who love to be by the sea, The Blakeney Hotel is located at the seafront in rural Norfolk with "a dedicated Blue Badge parking space right beside the door". One guest wrote: "unfortunately the accessible room that we wanted to book was already booked, however our room was spacious and staff were able to supply certain mobility aides to help."
Also by the coast is the unusual Millstream National Trust Holiday Cottage. The ground floor apartment is full of character and overlooks the mill pool, and it's a perfect spot for watching geese and other coastal birds along the nearby shore. Be aware that the cottage has been described as "accessible to occasional wheelchair users" on its Euan's Guide listing, with "level access and good circulation throughout apart from the twin room."
Photo: Greenbanks Hotel and Self-catering Barn, Great Fransham
If you prefer your feet to be planted firmly on land, Greenbanks Hotel and Self-catering Barn can be found in inland Norfolk, and is complete with a heated pool, sauna and a hot tub! This is a great place to stay if you want to enjoy woodland wildlife, fishing lakes and locally sourced food in the Greenbanks restaurant. One guest loved staying and wrote: "What an amazing place. Nothing is too much trouble for the staff. Possibly one of the most accessible places I have stayed. The added bonus of a pool with a hoist was fabulous. This could not be better established for disabled guests."
Most popular with reviewers on Euan's Guide is Norfolk Disabled-Friendly Cottages in Bircham Newton. One guest who enjoyed their stay told us: "The cottages are especially designed for disabled people, with roll-in showers, grab rails, low-level surfaces in the kitchen and wide doorways."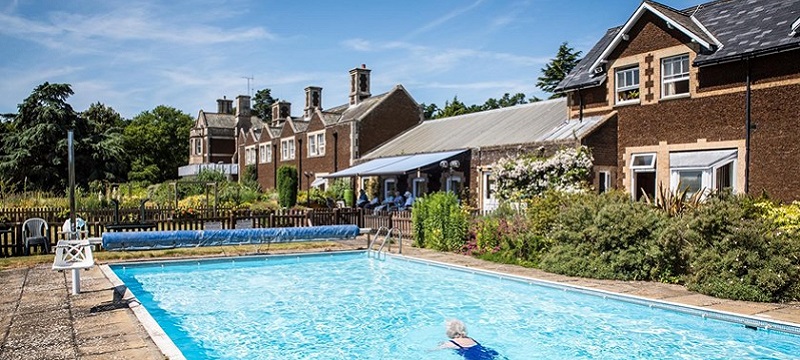 Photo: Park House Hotel, Sandringham
For those who would like a little extra support, Park House Hotel in Sandringham has a "dedicated care team on duty 24 hours a day", and one guest wrote: "Although the hotel is set in a Victorian house, it has been well adapted. A number of the bedrooms have ceiling hoists, and mobile hoists are also available, operated by the hotel's care staff."
Find more accommodation in Norfolk >>
Things to do in Norfolk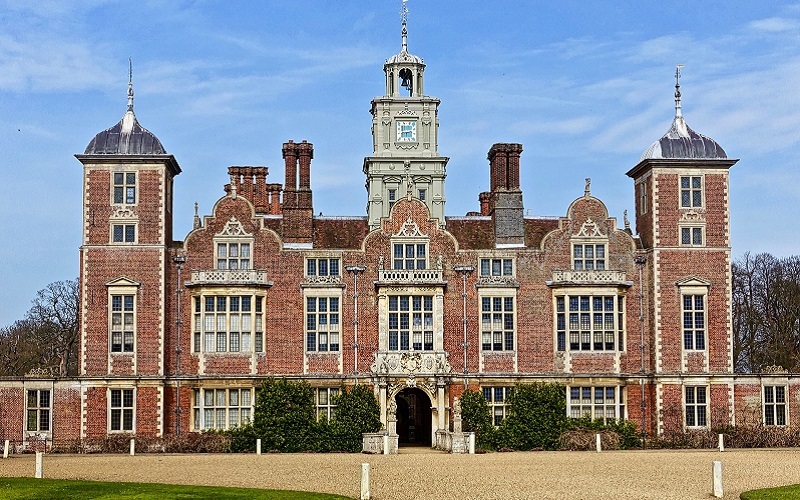 Photo: Blickling Estate, Blickling
Are you on your way to Norwich? Norfolk's historic city is the ideal location for a vibrant trip of shopping, arts and culture. The Norwich Theatre Royal is popular with reviewers on Euan's Guide, and one visitor said it was a "superb experience from beginning to end. Impeccable organised with Touch Tour, Audio Description and attentive staff." For more theatre, try Norwich Playhouse which was praised by one visitor who wrote: "As a disabled guest, I like the fact that we get access about 15 mins before the crowds, makes the whole experience much more positive."
Movie lovers will enjoy Cinema City on Norwich's St Andrews Street. "This is a lovely, historic building with an excellent cinema. It has three small cinema screens and shows up-to-date vintage and foreign films, as well as National Theatre and many other productions. The disabled access is very good with ramps, lifts and seating suitable for wheelchairs and electric scooters."
The arts scene in Norwich is impressive, and the city is home to the Sainsbury Centre for Visual Arts which is described as "one of the most prominent university galleries in Britain." It was also praised by one visitor who said it had "wide open spaces, lifts to all floors, regular seating with portable seats," and "excellent access." Art fans should also check out the Norwich Arts Centre for a varied programme of events including spoken word, live music, visual art, dance and more!
Photo: Norwich Castle, Norwich
While in Norwich, soak up a little of the city's history at the Norwich Castle Museum and Art Gallery. It's been described as having "superb access", and one visitor wrote "the museum is excellent with dioramas of the natural history of the area, and sections devoted to Boudica and the Romans." Another museum worth checking out is The Bridewell Museum with "quirky imaginative access to a medieval building."
Find more accessible things to do in Norwich >>
For those exploring beyond Norwich, Blickling Estate with its red-brick mansion has been described as "a top day out" by one reviewer who also wrote: "Not only is it a stunning building with extensive parkland but it goes out of its way to make itself accessible. The main house, well worth a look, is accessible on the ground floor only."
If you happen to be in King's Lynn, don't miss the King's Lynn Arts Centre to view work by local artists. "The galleries all had ramps for wheelchair users and were very spacious inside."
Exploring Norfolk outside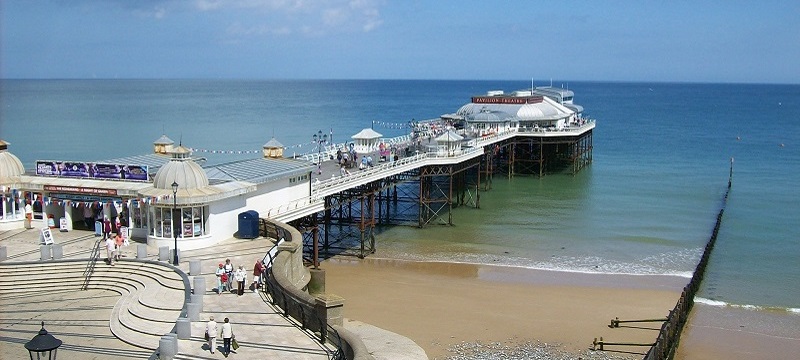 Photo: Cromer Pier, Cromer
The landmark Cromer Pier is famed for having "the only end of pier show in the world" and a Victorian structure that has withstood storms and wars across decades! One wheelchair user wrote: "Access to the pier is via a ramp, which is quite steep but not impossible. Once on the pier, it's spacious and the wooden boards aren't too bumpy. If you want to get onto the Cromer seafront, use the lift at the lifeboat museum, otherwise you'll be face with very steep slopes."
Wells-next-the-Sea has its own impressive Holkham Beach which has been described as one of the best in the country! The beach was reviewed on Euan's Guide by one visitor who said: "There is a sturdy wooden track that has been laid that goes right to a great viewing platform from which you have a fantastic view of the beach. It's a bit of an al terrain adventure with undulating gradients, but ten minutes later the view over the beach is your reward!"
If you're looking for less sand and more of Norfolk's famous Broads, try the Barton Broad Boardwalk in Neatishead. It's "a wheelchair accessible boardwalk over swampy marshes and through woods", that has been described by one reviewer as "somewhere really off the beaten track that is accessible."
Nature lovers will enjoy a day out at Sculthorpe Moor Nature Reserve in Fakenham. The reserve has several reviews on Euan's Guide, with one visitor saying: "I have never seen anywhere that has put so much effort to enable disabled people to enjoy birds and wildlife. The walkways are fabulous and there are bird feeders everywhere."
Also in Fakenham is Pensthorpe Natural Park which has been described as, "fabulous, interesting, educational, but most of all accessible." A "guide is available at reception to show which paths are easily accessed independently, and those where a bit of assistance is needed."
Eating and drinking in Norfolk
If you like rustic pub food, The Duck Inn in King's Lynn is an award-winning gastropub which serves classic Norfolk food such as Brancaster crab, Norfolk mussels, and Sunday roasts with pork from Holkham Estate! One guest loved visiting and wrote: "Easy level access, roomy tables that could easily fit in a wheelchair. Good access to toilets and plenty of room to manoeuvre in there."
For those near Trowse Newton, there is a good vegetarian and vegan restaurant called River Green Café that is housed in a converted bakery. It's also a cookery school! One visitor wrote: "Excellent venue, but need to call ahead to reserve a table and ask them to have their ramp ready."
In Norwich, Artorio's Mediterranean Taverna serves Greek and Mediterranean food and is described by one reviewer as having "good wheelchair access."
Have you been to Norfolk?
Add your review to Euan's Guide! Write a review >>
Last updated – January 2018