Spanish disabled access reviews to inspire your next trip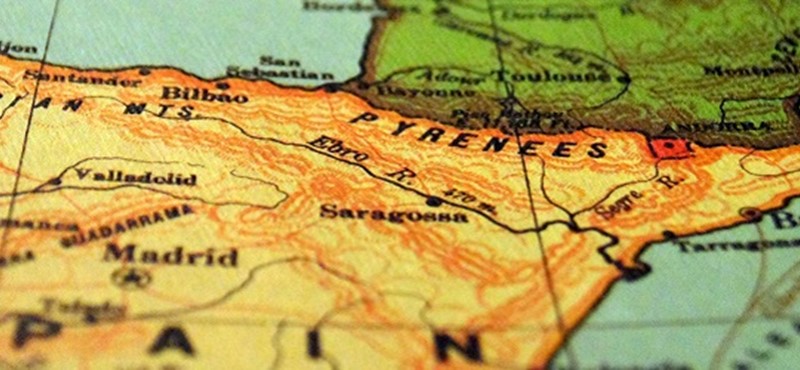 From dreamy Barcelona and stylish Madrid to volcanic beaches and quiet cathedrals, Spain is a remarkable country to explore and full of accessible sights and attractions. We've picked a few of the best disabled access reviews around Spain to inspire your next trip!
Barcelona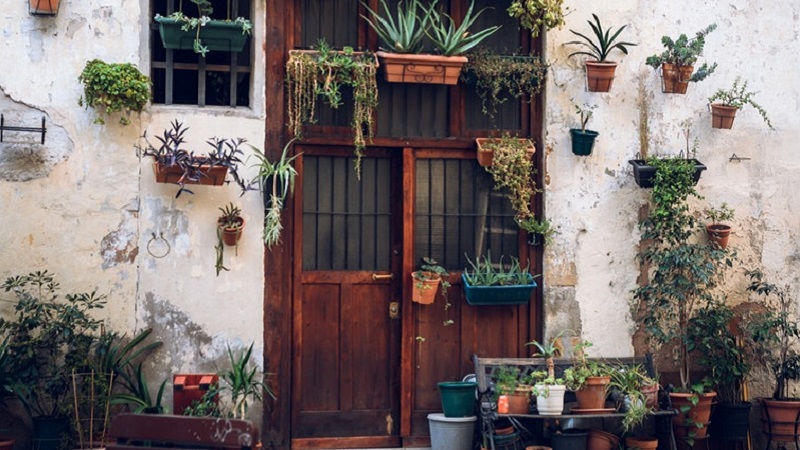 A city by the seaside, Barcelona is full of bars and restaurants, shops and culture to keep you busy for days. We hear the home of FC Barcelona has excellent wheelchair seating!
An accessible place to stay
MICs Sant Jordi on Via Augusta has been rated 5-star by one reviewer and Euan's Guide Ambassador who loved the apartment for its accessibility and good transport links to the city centre!
'Amazing wheelchair accessible apartment in a lovely neighbourhood with fantastic public transport links into the centre. The hydrotherapy pool was something I was really looking forward to and it didn't disappoint. There was an accessible changing / shower room and a hoist to help you in and out of the pool. You book a time slot so it's completely private – you don't have to share the pool with anyone else.' Read the full review.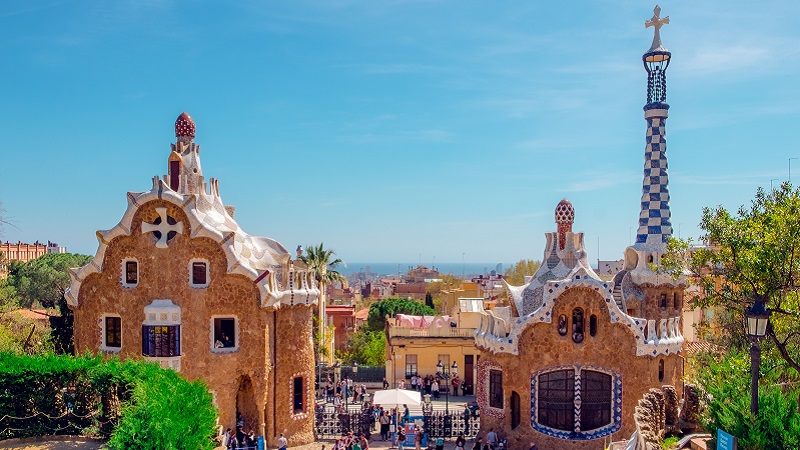 Rent a mobility scooter
You can get a mobility scooter delivered to wherever you're staying in Barcelona by the family-run company Go Mobility Now. One Euan's Guide reviewer loved the service and recommends trying it if you're in search of a mobility scooter rental.
'Good new-looking scooter that was easy to use and worked well on public transport. I chose the more powerful 10kph option with a long range, and it never felt in danger of running out of better charge. Renting a scooter in a major European city is never going to be a particularly cheap option, but I thought Go Mobility Now provided a good machine and good service for the money I paid, and the scooter made a massive difference to the enjoyment of the holiday.' Read the full review.
Watch FC Barcelona in action!
Camp Nou, 'the new ground', is the home of FC Barcelona and is the biggest stadium in Europe! One fan told us about the wheelchair accessibility at this world-famous football stadium.
'The football was a fantastic experience and wheelchair tickets were easy to get a hold of even though they were a bit pricey. Free entry for carers softened the blow a little. Regardless of the price me and my friends decided we had to go to experience seeing one of the best football teams in the world.
The stadium itself was fully accessible with wheelchair seats placed at the top of the lower tier behind the goals. It was a decent position and we could see the full pitch clearly with no obstruction…All accessible toilets were directly behind us and extremely easy to get to at any point.' Read the full review.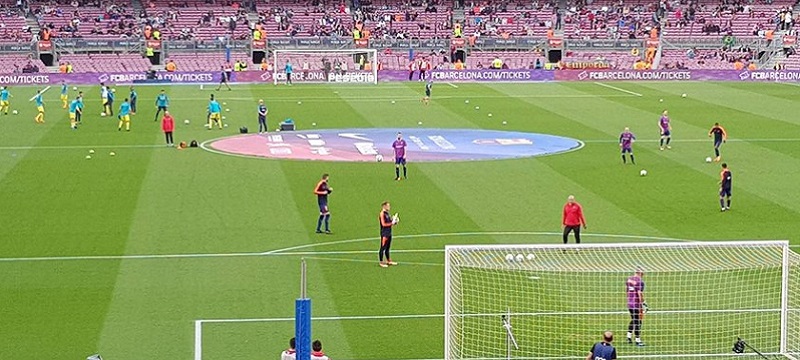 More things to do in Barcelona:
Go inside Sagrada Família
Visit Museu Picasso
Experience 'underground Roman streets with wheelchair access'
Try an 'accessible boat tour of Barcelona harbour'
Eat at La Cerería
Bilbao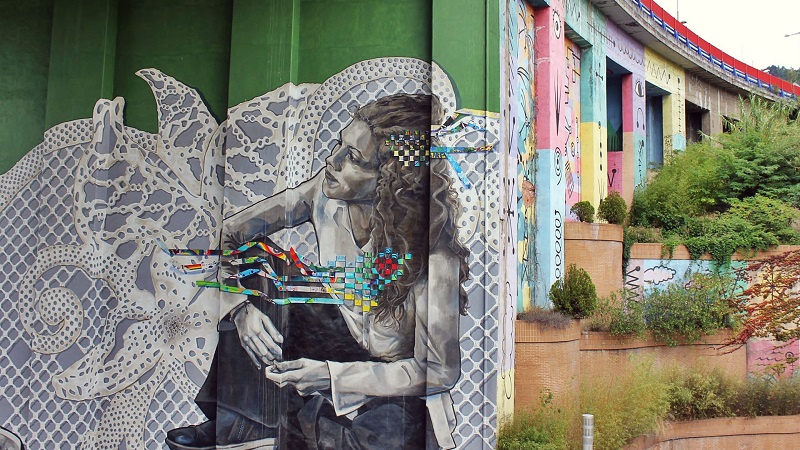 A treat for the senses, Bilbao is architecturally stunning and an art-lover's paradise. It's hard to beat the touch tours at the Guggenheim Museum!
Visit the city's famous museum
Guggenheim Musuem Bilbao is a modern and contemporary art museum in a striking building by the water. It has several disabled access reviews on Euan's Guide and has been praised for its touch tour by one long cane user on Euan's Guide.
'We began with a touch tour around the building – or rather around 3D scale models of the building…Each element of the museum and the external sculptures were represented in small scale, and we were even given samples of the construction materials to handle – sandstone and titanium…Our guide had chosen exhibits for their tactile, visual and auditory aspects. Visitors with visual impairments were given latex gloves, and we were then guided inside a huge steel coil and encouraged to shout at the walls, to listen and feel the echo returning.' Read the full review.
More things to do in Bilbao:
Try the touch tour at Ria de Bilbao Maritime Museum
Visit Euskal Museo Bilbao Basque Museum
Explore Bilbao Fine Arts Museum
Tenerife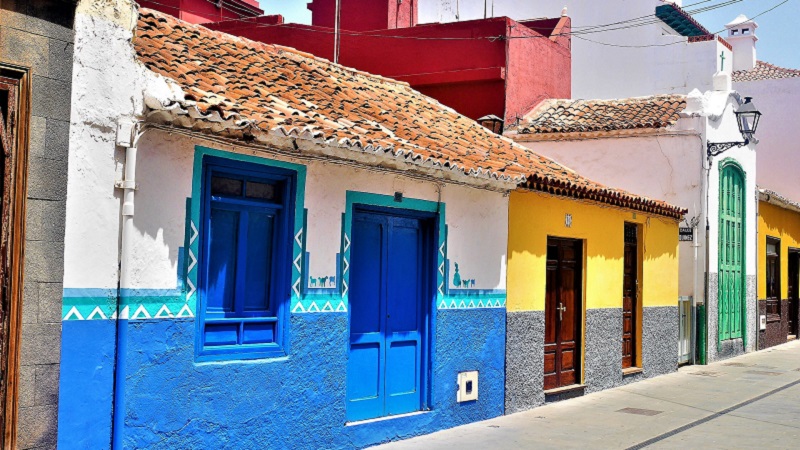 A beach holiday favourite, Tenerife is mountainous, volcanic and jam-packed with bars, restaurants and delights for tourists. It's also one of the best destinations for accessible beaches!
Swim and sunbathe on Tenerife's big beaches
Playa de las Américas is a holiday hot-spot with hotels, clubs, restaurants and tourist resorts along the coast. It's dazzling and energetic, but not too far away is the fishing town of Los Cristianos should you wish to escape the buzz for a day.
'This is an accessible beach with a ramp to the beach then complete decking to an area that has sun loungers and umbrellas. There are separate accessible toilets for men and women and lifeguards have the keys so no one else can use them.' Read the full review.
Stretching between Playa de las Américas and Los Cristianos is Playa de las Vistas, a 1.5km beach with sand imported from the Sahara Desert! The golden sand covers the beach's natural volcanic sand, and has been described as a 'sunbather's paradise' by one reviewer and Euan's Guide Ambassador.
'Access onto the beach is via a gentle ramp down onto a boardwalk area which has a very well equipped disabled toilet and changing room. The outdoor showers have a special wheelchair height one too. Best thing is they have a beach wheelchair and a roped off calm area of the sea to swim in.' Read the full review.
More Tenerife reviews:
Fly to Tenerife South Airport
Stay at Sandos San Blas Nature Resort and Golf
Las Palmas de Gran Canaria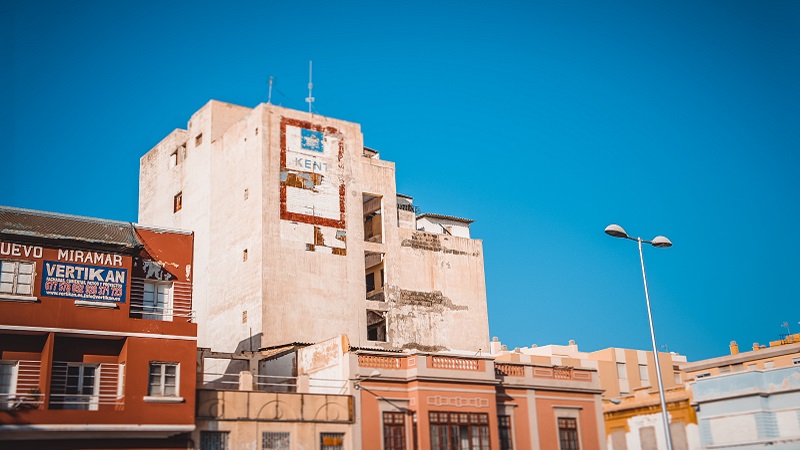 Where port towns meet beach life, Las Palmas is one of the most interesting of the Canary Island cities. Rumour has it there are a few good accessible museums here too!
Seek out rooftop views
Take a lift and a few steps to the top of Santa Ana Cathedral to take in the view across the rooftops. The cathedral and museum have ramp access according to one visitor who wrote about the cathedral on Euan's Guide.
'Las Palmas Gran Canaria's cathedral has a roof terrace from which there are panoramic views which is accessed by lift. From the main square there is a ticket box where you buy tickets for the roof tops. There is a lift and then a couple of steps without handrail to go down. There is a separate entrance around the corner to go inside the cathedral and museum. This is accessible by a ramp.' Read the full review.
Other places to visit in Las Palmas:
A museum with 'surprisingly good disabled access for a historic building'
The sea front café called Mad Bread
Madrid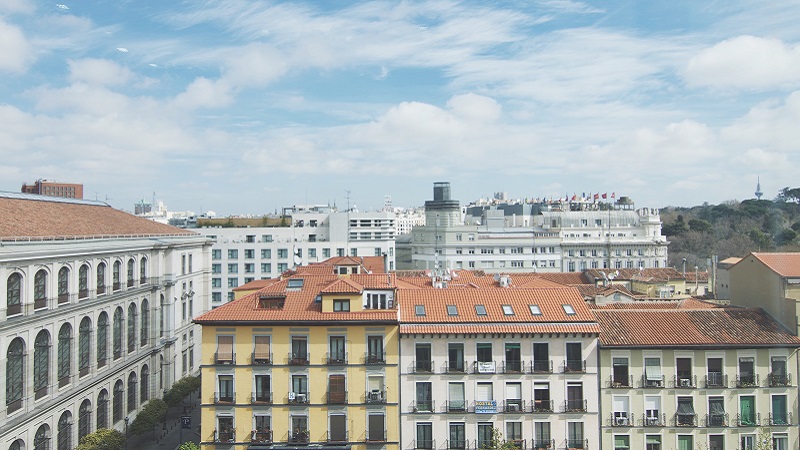 If you can handle the heat, experience life like a local in the Spanish capital! Follow the signs to the accessible entrance at one of the city's biggest markets…
Somewhere to stay
Eric Vökel Atocha Suites close to the Atocha metro station have an adapted apartment with two bedrooms, a bathroom, kitchen and private terrace. One reviewer and Euan's Guide Ambassador loved staying here!
'The ground floor apartment comes with a private parking space with direct access to the apartment. Local transport – particularly buses – were fully accessible with ramps and two wheelchair spaces per bus. Fully accessible bathroom with two grab rails, a shower seat and lowered sink.' Read the full review.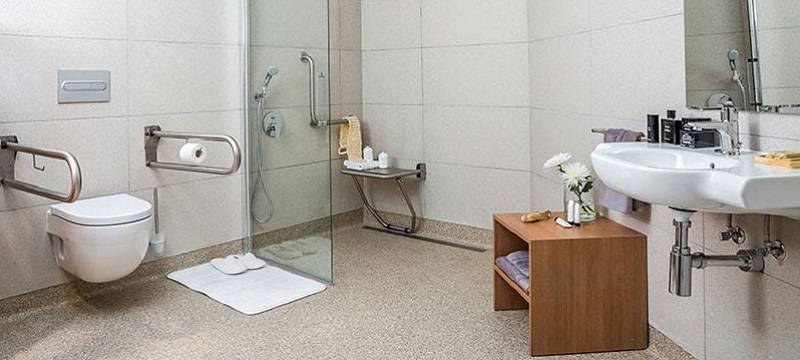 Shop the markets like a local
'Mercado de San Miguel is an indoor market full of the most amazing tastes in the centre of Madrid. It is really busy at certain times of the day – so be aware that there could be crowds to jostle – but it's well worth it. There is an accessible entrance clearly marked. Inside there are corridors with vendors to each side of you – it's all on one level.' Read the full review.
More things to do in Madrid:
Stay at ME Madrid Reina Victoria
Explore El Retiro Park
Rent a scooter from Accessible Madrid
Visit Museo Reina Sofia
Enjoy the calm of Almudena Cathedral
Have you been to Spain?
We'd love to hear from you! Tell us about places you would recommend: Write a review >>
Locations: Barcelona